Updated: Aug 21, 2018
by
Admin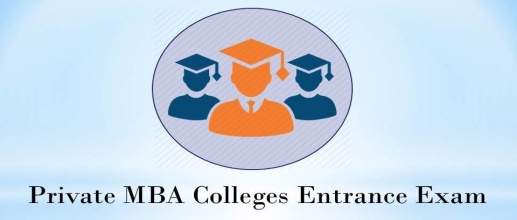 With best career opportunities offering higher salary, all-inclusive viewpoint over the business domain, sophisticated networking, management opportunities and many more, students determined that MBA can assist them to heighten their career to choose this management program.
MBA, the most pursued post graduate degree program to continue in the business world, without a doubt the course has a wide array of benchmarks to be taken care of before choosing this career option. Criteria such as the MBA specialties, whether to choose 1 year or 2 years MBA, which institution to target; have surely put students in a dilemma.

So, India presents top-notch management institutions and those all conduct entrance examination.
The top MBA colleges in India with owning entrance examination consist of following:
XLRI is India's most leading private, business management institute based in Jamshedpur, Jharkhand, India which was founded in 1949. As the Xavier Labor Relations Institute, XLRI is recognized as India's oldest business management institution. XLRI conducts XAT test for taking entry to top management school.
S. P. Jain Institute of Management and Research (SPJIMR) is one of topmost private graduate business institutes situated in Mumbai, Maharashtra. The college is established by the Bharatiya Vidya Bhavan in 1981, SPJIMR is situated in the Andheri suburb of Mumbai. The institute is constantly graded among the top 10 business schools conducted entrance examination in India. SP Jain conducts SPJAT entrance exam for Post-graduate global program.
Mudra Institute of Communications, Ahmedabad (MICA) is an educational institution for communications management skills in India. Founded in 1991, it is situated on the suburbs of the western Indian city of Ahmedabad. MICA organizes PGDM-C - CAT, XAT or GMAT+ MICAT. FPM- Application based+ MICA's FPM Admission Test.
Symbiosis Institute of Management Studies (renowned as short name of SIMS) is a popular Business Management Institute that is located in Range hills, Khadki in Pune city, Maharashtra, India. The institution was founded under a Memorandum of Understanding (MoU) between Ministry of Defense, Government of India and Symbiosis International University in 1993. This institute offers the best management education mainly for the children of defense staffs of the Indian Defense Services. SIMC conducts SNAP test for management students before getting entry to SIMC top B School.
Tata Institute of Social Sciences comes among the top list of A Grade management institute in Mumbai, India. It is graded as one of the Top-10 B-Schools in India that also conducts entrance examination. TISS conducts TISSNET entrance examination for management students.
Narsee Monjee Institute of Management Studies (NMIMS University) in India comes amongst the most renowned private management university located in Mumbai, India. This institution was founded in 1981 by the parental body Shri Vile Parle Kelavani Mandal. The university anticipates contributing to support the corporate establishment by communicating training in the cutting-edge techniques and expertise. NMAT test is conducted by GMAC for all management aspirants
The Institute of Chartered Financial Analysts of India (ICFAI) was set up in 1984 as a non-profit educational society in Andhra Pradesh, India. The institute has been offering high-quality education to aspirants all over the country through its various programs in the sector of higher education. ICFAI conducts IBSAT entrance examination.
Shiv Nadar university is one of the top-rated management institutes that is situated in Uttar Pradesh. Shiv Nadar university conducts SMAT (Shiv Nadar University Management Aptitude Test) and it comprises Written Ability Test and Personal Interview (which factors in the past academic record and relevant work experience).
Indian Institute of Foreign Trade conducts its national level post-graduation entrance exam, known as IIFT. The test is conducted for admissions to its MBA in International Business program at two of its campuses- IIFT Delhi and Kolkata. It conducts IIFT MBA entrance exam.
Ambedkar University is one of the best University in Delhi for MBA. It conducts MBA entrance examination of its own. It conducts MBA Entrance Examination every year.
These are above top 10 MBA colleges in India that conduct entrance examination that offer you fabulous career option to work in top IT industry.