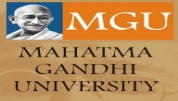 Mahatma Gandhi University Delhi (Online) Fees Structure
Mahatma Gandhi University Delhi (Online) Fee Structure and Overview of Courses List
Bachelor of Computer Applications
Masters of Computer Applications
Photo Gallery
Asked question about MGU fees structure and courses
what is the fees and scholarship as i got 90 percentage in 12th? i want to take admission.?
asked by himanshi
what is the fee structure of BCA course?
asked by sonu kumar panday
what is the Admission Procedure through Online?
asked by Rajat Radhu
Query?
asked by Abdullahi Abubakar
Need Advice! Ask the question, We would be happy to help you.
Ask an Expert
Interested in Mahatma Gandhi University Delhi (Online)
Most Searched MBA Colleges in Delhi