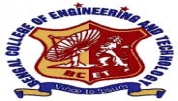 Bengal College of Engineering & Technology Fee Structure
Bengal College of Engineering & Technology Fees Structure & Courses
Bachelor of Computer Applications
| Specialization | Duration | Total Fees (Approx) |
| --- | --- | --- |
| Information Technology | 3 years, fulltime | Rs. 1.7 Lakhs |
| Computer Science | 3 years, fulltime | Rs. 1.7 Lakhs |
| Computer Application | 3 years, fulltime | Rs. 1.7 Lakhs |
Master of Engineering/Technology
| Specialization | Duration | Total Fees (Approx) |
| --- | --- | --- |
| Civil Engineering | 2 years, fulltime | Rs. 2.9 Lakhs |
| Computer Science Engineering | 2 years, fulltime | Rs. 2.9 Lakhs |
| Electrical Engineering | 2 years, fulltime | Rs. 2.9 Lakhs |
| Biotechnology Engineering | 2 years, fulltime | Rs. 2.9 Lakhs |
| Specialization | Duration | Total Fees (Approx) |
| --- | --- | --- |
| Civil Engineering | 4. years, fulltime | Rs. 3.7 Lakhs |
| Computer Science Engineering | 4 years, fulltime | Rs. 3.7 Lakhs |
| Electrical Engineering | 4 years, fulltime | Rs. 3.7 Lakhs |
| Mechanical Engineering | 4 years, fulltime | Rs. 3.7 Lakhs |
| Electrical and Electronics Engineering | 4 years, fulltime | Rs. 3.7 Lakhs |
| Electronics & Communication Engineering | 4 years, fulltime | Rs. 3.7 Lakhs |
Bachelor of Business Management/Administration
| Specialization | Duration | Total Fees (Approx) |
| --- | --- | --- |
| Bachelor of Business Administration (BBA) | 3 years, fulltime | Rs. 1.7 Lakhs |
| Specialization | Duration | Total Fees (Approx) |
| --- | --- | --- |
| Pharmaceutical Management | 4 years, fulltime | Rs. 3.7 Lakhs |
| Pharmacy and Medicine | 4 years, fulltime | Rs. 3.7 Lakhs |
| B.Pharm( pharmacy) | 4 years, fulltime | Rs. 3.7 Lakhs |
Masters of Computer Applications
| Specialization | Duration | Total Fees (Approx) |
| --- | --- | --- |
| Computer Application | 2 years, fulltime | Rs. 2.3 Lakhs |
| Managment | 2 years, fulltime | Rs. 2.3 Lakhs |
Photo Gallery
Watch Videos
Asked question about BCET fees structure and courses
Sir my rank in wbjee is 47000 and i want to take admission?
asked by Subhash
I want fee structure?
asked by Sonal Rajesh Singh
What is the fee of b.tech IT this year?
asked by Sushma Kumari
Need Advice! Ask the question, We would be happy to help you.
Ask an Expert
Interested in Bengal College of Engineering & Technology
Most Searched Engineering Colleges in West Bengal