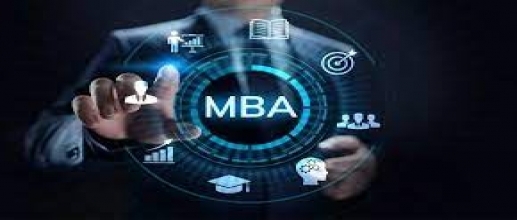 Thinking of obtaining an MBA degree to fast-track your progress in your professional career? In that case, either you can go for a traditional MBA course or take up something revolutionary, i.e. Distance MBA or Online MBA. As the name speaks for itself, the traditional courses are the ones that include the teaching pedagogy that has been followed for a very long time. Sometimes, the syllabus might be outdated and far from what the industry requires.
However, such problems are eliminated in online and distance MBAs as their curriculum is made in a way so that education can be imparted to people from the farthest and remotest places. Moreover, if you are a working professional and would like to complete your education while earning money or a student who wishes to obtain a prestigious degree without bearing the full
costs, then these MBA options are for you. Let's discover more about the pros and cons of distance and online MBAs and their principal differences.
What is a distance MBA?
As per the definition accepted by most education-based bodies, the distance MBA comprises providing study materials to students and assessing their knowledge frequently via tests. All of this is done online or via post, mail, etc. Here, students have no contact with their teachers, whose role is limited to preparing exemplary materials and analyzing tests taken by students enrolled in the program.
Also, students who take up distance MBA might not get a peer group due to the absence of interactions among their classmates. However, the most highlighted benefit of taking up a distance program is that thousands of students can be enrolled in courses at once, thereby taking forward the motto of 'Education for All'.
Also, students from far-fetched areas who do not have the income to come to the big cosmopolitan cities and study in universities can benefit from studying in such programs as they can improve their education levels from the comfort of their homes.
What is an online MBA?
In contrast to the distance MBA, an online MBA will include everything that a regular MBA program does except that all the lectures will be online, meaning students can attend them from the ease of their homes as long as they have uninterrupted access to high-speed internet.
In the online MBA, students get more opportunities to meet and collaborate on different projects. In some cases, they might also get access to recorded lectures for future reference. However, the comprehensive benefits offered alongside an online MBA differ based on the organization. The only drawback of this type of learning is that less human-human interaction might affect the student's overall learning outcomes.
Advantages of taking an online or distance MBA over the traditional Regular MBA
Although every MBA program has pros and cons, a few pointers justify the popularity of online and distance MBAs over traditional ones. These might vary for everyone depending on their needs and situation, but a few advantages that share a common ground with everyone are:
Working professionals who wish to follow a career in a domain different from their current one should go for an online or distance MBA as they are equally recognized in the industry compared to full-time MBAs.
Moreover, those who wish to keep their jobs while studying for an MBA can go for such online/distance programs as they get time to work while earning their degree.
Also, since these programs are less rigorous and require fewer resources, they cost less and can be considered pocket-friendly for students from constrained financial backgrounds.
Since neither online nor distance MBA programs require attending classes at a physical campus, students can contribute to classes from the comfort of their homes via online platforms. Also, in the case of distance programs specifically, they have to complete and send the assignments in time after studying through provided study materials.
Some premier institutions worldwide offer distance and online courses that allow students to earn the alumni status of those institutes without having to go there physically. It can benefit the profiles of such students for their further applications for jobs.
Do IIMs offer online or distance MBAs?
So far, none of the IIMs offers online or distance programs. However, IIM Ahmedabad, one of the premier management colleges in India, offers a partial online e-Mode Post Graduate Programme. This program is a 2-year online course that includes just 8 weeks of offline sessions at the institute.
Apart from IIMs, many national and international institutions offer online and distance courses. Fortunately, these programs are registered with UGC and AICTE, guaranteeing their authenticity on good platforms.
Online MBA Top Colleges
Narsee Monjee Institute of Management Studies (NMIMS) Global Access School for Continuing Education
Indira Gandhi National Open University (IGNOU)
Symbiosis Skills and Professional University
DY Patil Deemed-To-Be-University School of Open and Distance Learning
Distance MBA Top Colleges
Narsee Monjee Institute of Management Studies (NMIMS) Global Access School for Continuing Education
Indira Gandhi National Open University (IGNOU)
Amity University
ICFAI University
Some interesting specializations that students can opt for while taking up online or distance MBA programs:
General Management
Marketing Management
Human Resources Management
Finance Management
Banking
Retail Management
Materials Management
Services Management
International Business Management
Information Technology Management
Project Management
Telecom Management
Operations Management
Entrepreneurship
Hospital Management
Pharma Management
Investment Management
Logistics & Supply Chain Management
Shipping & Port Management
Tourism & Travel Management
Education Management
Safety Management
Export & Import Management
Event Management
Oil and Gas Management
Airline & Airport Management
Investment Management
Environmental Management
Aviation Management
Disaster Management
Shipping and Air-Cargo Logistics Management
Information System Management
Difference between online and distance MBA
Confused about whether to go for an online MBA or a distance MBA? Then this section is for you as we discuss in the feature the pros and cons of distance and online MBAs. We will also talk about the most fundamental differences between them. Let's dive in and discover more!
Topics

Online MBA

Distance MBA

accessibility

Online MBA is highly accessible as students need high-speed internet and a decent desktop/mobile device for classes.
Also, in most cases, the institute providing online sessions offers recorded videos of lectures.
So students who missed lectures due to certain unavoidable reasons can also complete their course. This strategy also improves the accessibility score of online programs.

In the case of distance MBA, there is no concept of classes, so students require no internet or devices.
It is great news for those scholars who cannot afford advanced technological services.
Also, the university offering distance education posts the material for studying to the student's postal address or via email if they have certain digital access.

attendance

The attendance policy can vary from institute to institute, but as a rule of thumb, there is always some structure to record students' attendance every week.
It might be in the form of hours of lectures attended or the number of modules completed by them.

Regarding distance programs, there are no attendance policies as it is a self-paced course with no lectures taken by faculty. So, that takes away the need for attendance.
Students must submit their assignments on time to prove their dedication to the program.

Eligibility criteria

Generally requires passing a bachelor's degree from a recognized university with passing marks.

It has similar eligibility criteria to an online MBA, i.e. students must have completed any relevant bachelor's degree from a UGC Approved university.

Mock interviews

Generally, there are o mock interviews or entrance exams taken by students applying to an online course.
Rather, they are admitted to the program when they meet the eligibility criteria.

Like the online course, there is no need to take an entrance exam to seek admission to a distance program.

Student teacher interaction

Online MBAs have some teacher-student interaction as they discuss doubts, projects, or anything.
There might also be some interaction between students, especially when collaborating on their respective projects.

In contrast to online MBAs, distance ones have negligible student-teacher interactions and also among students because there are no lectures organized for socializing. This degree is completed in isolation.

mentorship

A couple of teacher-student sessions are held for mentorship purposes.

Apart from a few rare cases, there are few mentorship sessions, probably 4-5 a year only.

Assignments and exams

The assignments are given, and exams are conducted on online platforms only. However, in some cases, the university might take examinations only in designated centres throughout the country.

For distance programs, the assignments and exam papers are sent via post or email to students, which they must finish and return to the university. Here, as well, the concept of designated centres might exist.

Placement assistance

Some placement assistance is provided to students here.

No placement assistance is available, excluding a few premier institutes like IGNOU.

flexibility

This course is comparatively less flexible as students are expected to complete it within the stipulated deadlines that the university sets.

Distance MBAs are generally more flexible, as students can easily complete these degrees.

Alumni status

In the case of online MBAs, students are granted alumni status by the university.

Unfortunately, generally, universities do not grant alumni status to distance program students.

exposure

There is comparatively more exposure to opportunities as students interact more in such a program.

There might be a shortage of opportunities in the case of distance programs simply because of 0 interactions.

Cost

It is clearer than traditional courses but more expensive than distance programs.

It is the cheapest of all in terms of resources and costs.
Conclusion
It can be said that both online & distance MBA programs have their charms and setbacks, respectively. Hence, students must opt for a program based on their requirements and budgetary allowances. Regardless of their parallels and differences, they are more suitable for working professionals and serve a wider variety of students from diverse backgrounds than traditional courses.
Those who wish to have an interactive experience and can afford the time and the money required to be put in should go for online MBAs. Otherwise, applicants currently working and have tedious jobs should go for distance programs as they are far less challenging and require even lesser time investments. So, such students have a full-fledged degree without spending a lot. However, one must remember that despite receiving accreditations from UGC and AICTE, it will get mentioned on the degree certificates whether it was an online degree or a distance one.
This practice is on a downward trend as most companies in India and abroad now recognize these degrees as equivalent to traditional ones. Moreover, they even encourage their employees to take them up.