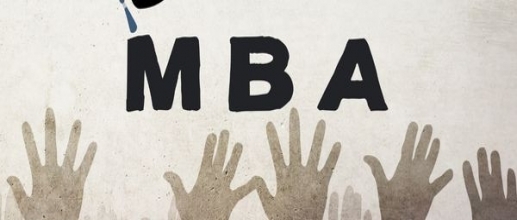 Distance MBA is recognized as a valid degree and holds the same weight and value as a regular one. The Distance MBA Syllabus and course material are the same, and the same University or institution issues the degree.
The key difference between a distance MBA and a regular MBA is the mode of delivery. A distance MBA is delivered online, while a regular MBA is delivered through physical classroom sessions. However, both types of MBA programs cover the same syllabus and offer the same degree at the end of the course.
Moreover, many top institutions and universities offer distance MBA programs, and they are recognized by various regulatory bodies such as AICTE and UGC. Employers and recruiters also recognize distance MBA degrees as valid and relevant, and candidates holding a distance MBA degree can expect the same growth opportunities and career prospects as those holding a regular MBA degree.
However, it is essential to choose a distance MBA program from a reputable institution recognized by regulatory bodies to ensure the validity and relevance of the degree.
The UGC announced on September 2, 2022, that open and distance learning courses are now similar to traditional ones. Promoting distance learning and raising the nation's literacy rate were the key goals of this action. Thus, a Distance MBA is now equivalent to a regular MBA per UGC norms. However, there are certain differences.
In this article, we have clarified the differences between Distance MBA and Regular MBA. So that you can understand the validity of a Distance MBA is up to the regular MBA.
Regular MBA in India
The most popular choice for management education is the regular MBA, sometimes the classic MBA. India reportedly boasts the second-largest pool of MBA graduates, according to studies. India is anticipated to be rated first if the enrolment rate keeps increasing at the current rate. Without question, MBA is one of the most sought-after programmes in the nation. It deals with practical project experience, soft skills, and industry-specific abilities.
Additionally, to help students obtain business experience, most institutions in India provide opportunities for internships, project work, capstone projects, and much more. Bridging the gap between business and academic environments aids students in becoming employable.
Distance MBA in India
The need for a distance MBA has grown significantly over the last few decades, especially among currently employed professionals. With the advent of open and remote learning, more & more students are using it to improve their education. It enables individuals to use their free time better and investigate new employment choices. Consider the universities' accreditations if you select a Distance Learning MBA course. The second step compares what the University offers with what India's official statutory organizations have authorized.
Regular MBA Vs Distance MBA
Parameter

Full-Time MBA

Distance MBA

Time Commitment

Full-time MBA Requires your complete commitment of 2 years.

In the case of an Executive MBA 1 year

The most flexible option is available. With a distance MBA variety of specializations are available.

This course is only helpful if you already have some expertise and cannot attend full-time sessions.

Employer's Choice

Employers and organizations most often choose full-time MBA candidates.

It is a bit out of favour within the recruiter community. With the advancement of technology, Distance MBA will gain favour from the recruiter community.

Fees

Generally, the Fees for Full-time MBA are high.

Distance MBA fees are low compared to regular MBA.
Pros and Cons of Distance MBA in India
It should come as no surprise that you will have a wide range of exciting prospects, whether you study an MBA online or offline. There are typically two sides to a coin, and a Distance MBA is no different. Let's examine the benefits and drawbacks of earning a Distance MBA in India.
| | |
| --- | --- |
| Pros | Cons |
| More Flexible | Lack of Individual Feedback |
| Work along with Learning | Too Much Study Material |
| No Age Bar | Less Physical Interaction with Peers |
| No Geographical Boundaries | Difficult to Prove the Credibility of the Courses |
| Low Cost | Preferred by Self-Motivated Students |
Pros and Cons of Regular MBA in India
Most professionals think getting an MBA is the natural next step in their professional development. Any business or area of expertise can benefit from having an MBA. However, some people can start to doubt the value of an MBA after investing time and money in it.
| | |
| --- | --- |
| Pros | Cons |
| Good Social Interaction | Expensive |
| Campus Placement Opportunities | Requires Time Devotion |
| Access to Labs and Other Resources | Not Feasible for Working Professionals |
| More Course Opportunities | Strict Schedule |
| Immediate Feedback | Age Restrictions |
Career Scope after Distance MBA
One of the most widespread misunderstandings regarding open and distance learning is that it offers no employment chances. However, several colleges, including NMIMS, provide placement for Distance MBA students. Access to NMIMS's free alumni portal and career development services is also available. It enables them to connect with influential recruiters, university alums, and business leaders. Therefore, it would be precise to claim that a remote MBA gives students access to various opportunities. Not only that, but it also facilitates employment, moving for better chances, taking supervisory roles, and promotions.
Why Choose Regular MBA?
Regardless of stream or speciality, any bachelor's degree holder can enrol in an MBA programme. The following are some of the benefits of enrolling in a conventional MBA programme:-
Many working people prepare to quit their jobs and enrol in the full-time MBA programme since a normal or full-time MBA degree enables the applicant to pursue a change in their career.
Your best option for a post-graduate degree is a full-time MBA if you are a recent graduate and have just completed your bachelor's degree.
Since they have no prior professional obligations, recent graduates are more likely to choose the normal programme.
Candidates are permitted to participate in internships because they will get useful field experience to help them comprehend the work in real life. Internships also teach candidates knowledge of the work and new skills they can use in their new roles.
A full-time MBA programme also allows you to step back and distillate on your career and personal objectives so you may grow via networking and experience learning.
The conventional MBA degree provides higher job placement prospects than the distance learning programme, which may help you advance professionally and start your career off better.
Why Choose Distance MBA?
The distance MBA programme is one of the most popular courses for those with work responsibilities who can't attend lectures in person or online. You should understand why you should select this course after reading about the advantages of the distance MBA:-
The cost of the distance MBA programme is far less than that of the normal programme in India, making it more accessible.
Many students cannot afford the high costs of a standard MBA at prestigious colleges. Thus, their financial situation comes before anything else. These students could benefit from a distant MBA.
Students can earn a respectable income while enrolled in the distance MBA programme. Due to the lack of a class schedule, students have ample time to look for employment.
The tuition expenses for distance MBA courses are sometimes paid in full or in part by employers for their employees, so pursuing one of these programmes can be quite beneficial.
The numerous statutory organizations in the education department or sector have all given the Distance MBA programme equivalent recognition. The distance MBA has received UGC-DEB approval, equivalent to normal programme invalidity.
Distance MBA Fees in Top Colleges
College

Fees

INR 1,40,000 For 2 Years

INR 35,000/Per Semester

Distance MBA

INR 1,50,000 for 2 years

INR 37,500/Per Semester

INR 1,10,500 For 2 Years

INR 27,625/Per Semester

INR 2,55,000 For 2 Years

INR 63,750/Per Semester

INR 140,000 For 2 Years

INR 35,000/Per Semester

INR 52,800 For 2 Years

INR 13,200/Per Semester

Welinkar Online MBA

INR 1,01,000 For 2 Years

INR 25,250/Per Semester

INR 1,00,000 For 2 Years

INR 25,000/Per Semester
Regular MBA Fees in Top Colleges
The top regular MBA programme in India is listed below, along with their names and costs:
| | |
| --- | --- |
| B-School | Fees |
| FMS-Delhi | INR 20,960 |
| XLRI Jamshedpur-Xavier School of Management | INR 23.60 lakh |
| MDI-Gurgaon | INR 19.80 lakh |
| SPJIMR-Mumbai | INR 17.50 lakh |
| IIFT-New Delhi | INR 16.25 lakh |
| ISB-Hyderabad | INR 34.63 lakh |
| Symbiosis Institute Of Business Management-Pune | INR 17.06 lakh |
| Jamnalal Bajaj Institute of Management Studies-Mumbai | INR 3.00 lakh |
| IMI-Delhi | INR 17.68 lakh |
| NMIMS Mumbai-School of Business Management | INR 19.76 lakh |
| IMT-Ghaziabad | INR 17.55 lakh |
| Prin. L. N. Welingkar Institute of Management Development & Research-Mumbai | INR11.00 lakh |
| BIMTECH-Greater Noida | INR 12.00 lakh |
| K. J. Somaiya Institute of Management Studies And Research-Mumbai | INR 13.66 lakh |
| IRMA-Anand | INR 12.08 lakh |
| Xavier Institute of Management, XIMB-Bhubaneshwar | INR 20.80 lakh |
| TAPMI-Manipal | INR 16.90 lakh |
| Great Lakes Institute of Management-Chennai | INR 13.84 lakh |
| Symbiosis Institute of Business Management-Bangalore | INR 14.70 lakh |
| Entrepreneurship Development Institute of India - Ahmedabad | INRs 12.56 lakh |