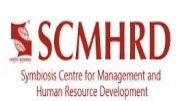 Symbiosis Centre for Management and Human Resource Development Fees Structure
Courses & Fee of Symbiosis Centre for Management and Human Resource Development
| Specialization | Duration | Total Fees (Approx) |
| --- | --- | --- |
| Business Analytics | 2 years, fulltime | Rs. 4.2 Lakhs |
| Specialization | Duration | Total Fees (Approx) |
| --- | --- | --- |
| Executive MBA | 3 years, parttime | Rs. 3.9 Lakhs |
| Specialization | Duration | Total Fees (Approx) |
| --- | --- | --- |
| Human Resource Management | 1 years, parttime | Rs. 0.7 Lakhs |
| Business Analytics | 1 years, parttime | Rs. 0.7 Lakhs |
Photo Gallery
Asked question about SCMHRD fees structure and courses
i want to know the fee details of mba program?
asked by Jenkara
provide me the fee structure at Symbiosis?
asked by Nayana
help me wit the details fee structure for MBA?
asked by Omisa
fee for MBA?
asked by Kanasu
What is the fee for MBA at Symbiosis??
asked by Rudaya
Need Advice! Ask the question, We would be happy to help you.
Ask an Expert
Interested in Symbiosis Centre for Management and Human Resource Development
Most Searched MBA Colleges in Pune