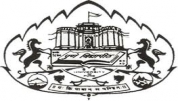 Pune University Fees Structure
Courses & Fee of Pune University
| Specialization | Duration | Total Fees (Approx) |
| --- | --- | --- |
| Banking | 3.0 years, fulltime | Apply |
| Banking/Finance | 3.0 years, fulltime | Apply |
| Banking Management | 3.0 years, fulltime | Apply |
| Banking and Insurance | 3.0 years, fulltime | Apply |
Bachelor of Computer Applications
| Specialization | Duration | Total Fees (Approx) |
| --- | --- | --- |
| Information Technology | 3.0 years, fulltime | Apply |
| Computer Science | 3.0 years, fulltime | Apply |
| Computer Application | 3.0 years, fulltime | Apply |
| Specialization | Duration | Total Fees (Approx) |
| --- | --- | --- |
| Chemical Engineering | 4.0 years, fulltime | Apply |
| Civil Engineering | 4.0 years, fulltime | Apply |
| Electrical Engineering | 4.0 years, fulltime | Apply |
| Mechanical Engineering | 4.0 years, fulltime | Apply |
| Electronics Engineering | 4.0 years, fulltime | Apply |
Bachelor of Business Management/Administration
| Specialization | Duration | Total Fees (Approx) |
| --- | --- | --- |
| Economics | 3.0 years, fulltime | Apply |
| E-Business | 3.0 years, fulltime | Apply |
| Human Resource Management | 3.0 years, fulltime | Apply |
| Information Technology and Management | 3.0 years, fulltime | Apply |
| Insurance Management | 3.0 years, fulltime | Apply |
| International Business | 3.0 years, fulltime | Apply |
| Accounting and Finance Commerce | 3.0 years, fulltime | Apply |
| Marketing Management | 3.0 years, fulltime | Apply |
| Accounting - Basic | 3.0 years, fulltime | Apply |
| Marketing Fundamentals | 3.0 years, fulltime | Apply |
Reviews
SK MD ZAKIR MD JABIR
Class of 2018
BEST College to study
Asked question about Pune University fees structure and courses
List of college in Pune wich give admission on the basis of qualifying exam marks merit?
asked by Priya Singh
What is fees for fy b.com?
asked by Swamini Sunil Kshirsagar
i want to know about BCA course syllabus and fees structure?
asked by Dharmesh
I want make carrier in it sector so that I want become mba it holder please suggestion to me?
asked by BHIMRAO GAIKWAD
ALL ABOUT admission for BCA in Pune University?
asked by SIDDDHANT MUNDADA
Need Advice! Ask the question, We would be happy to help you.
Ask an Expert
Interested in Pune University
Most Searched Engineering Colleges in Pune