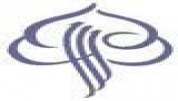 Islamic University of Science & Technology Fees Structure
Courses & Fee of Islamic University of Science & Technology
| Specialization | Duration | Total Fees (Approx) |
| --- | --- | --- |
| Computer Science Engineering | 3 years, fulltime | Rs. 2.4 Lakhs |
| Electrical Engineering | 3 years, fulltime | Rs. 2.4 Lakhs |
| Food Technology | 3 years, fulltime | Rs. 2.4 Lakhs |
| Mechanical Engineering | 3 years, fulltime | Rs. 2.4 Lakhs |
| Electrical and Electronics Engineering | 3 years, fulltime | Rs. 2.4 Lakhs |
| Actuarial & Financial Mathematics | 3 years, fulltime | Rs. 2.4 Lakhs |
Bachelor of Business Management/Administration
| Specialization | Duration | Total Fees (Approx) |
| --- | --- | --- |
| Specialization | Duration | Total Fees (Approx) |
| --- | --- | --- |
| Bachelor of Business Administration (BBA) | 3 years, fulltime | Rs. 1.1 Lakhs |
Masters of Computer Applications
| Specialization | Duration | Total Fees (Approx) |
| --- | --- | --- |
| Computer Application | 3 years, fulltime | Rs. 1.6 Lakhs |
| Specialization | Duration | Total Fees (Approx) |
| --- | --- | --- |
| English | 2 years, fulltime | Rs. 1 Lakhs |
| Food Technology | 2 years, fulltime | Rs. 1 Lakhs |
| Information Technology | 2 years, fulltime | Rs. 1 Lakhs |
| Statistics science | 2 years, fulltime | Rs. 1 Lakhs |
| Physics | 2 years, fulltime | Rs. 1 Lakhs |
| Specialization | Duration | Total Fees (Approx) |
| --- | --- | --- |
| Civil Engineering | 2 years, fulltime | Rs. 1 Lakhs |
Photo Gallery
Watch Videos
Asked question about IUST fees structure and courses
What will be the hostel fee?
asked by sadam
i don not want to be burden on my parents anymore,i think i can seek help from this university?
asked by hilal ahmad kumar
17?
asked by Abida yaqoob
Need Advice! Ask the question, We would be happy to help you.
Ask an Expert
Interested in Islamic University of Science & Technology
Most Searched Engineering Colleges in Jammu and Kashmir