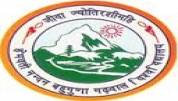 Hemwati Nandan Bahuguna Garhwal University Fees Structure
Courses & Fee of Hemwati Nandan Bahuguna Garhwal University
| Specialization | Duration | Total Fees (Approx) |
| --- | --- | --- |
| Finance | 3.0 years, fulltime | Apply |
| Economics | 3.0 years, fulltime | Apply |
| Banking | 3.0 years, fulltime | Apply |
| Banking/Finance | 3.0 years, fulltime | Apply |
| Banking Management | 3.0 years, fulltime | Apply |
| Accounting and Finance Commerce | 3.0 years, fulltime | Apply |
| Taxation | 3.0 years, fulltime | Apply |
| Banking and Insurance | 3.0 years, fulltime | Apply |
| E-Commerce | 3.0 years, fulltime | Apply |
| Accounting - Basic | 3.0 years, fulltime | Apply |
Asked question about HNBGU fees structure and courses
Admissiob?
asked by Shoket Ali barkat
Hlo, I want to know that ,what is the processing of hostel allowment and what is the fees of hostel.?
asked by Deepanshi Bhatnagar
what is the fee structure for bsc horticulture?
asked by p. gopi chand
Is there any scholarship on the basis of 12th marks??
asked by Akshay purohit
Need Advice! Ask the question, We would be happy to help you.
Ask an Expert
Interested in Hemwati Nandan Bahuguna Garhwal University
Most Searched UG Course Colleges in India