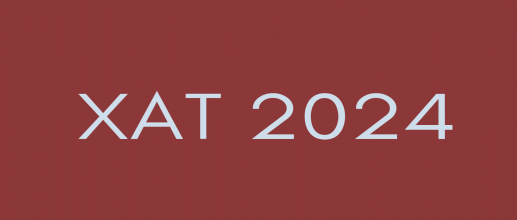 Xavier University has scheduled an XAT 2024 mock test for Oct 28 to provide candidates with a practice opportunity before the actual XAT 2024. Those who complete their XAT 2024 application process by Oct 25 can participate in this mock test, available on the official website, xatonline.in
The XAT mock test is an invaluable tool for candidates preparing for the XAT exam, allowing them to familiarize themselves with the test format, questions, and overall structure. It can help reduce anxiety and enhance preparedness for the actual examination.
Candidates planning to take the XAT 2024 should ensure they meet the application deadlines and take advantage of the mock test to optimize their performance on the test day. The authority has already announced XAT 2024 Exam Dates. The exam is scheduled for Jan 7 2024.

XAT 2024 Mock Test Details
The test evaluates candidates' aptitude in areas like,
verbal and logical reasoning,
decision-making,
quantitative ability,
general awareness,
essay writing
The test also tests candidates' analytical and critical thinking skills. Various management institutes accept the XAT score for admission to their management programs.
Mock tests are important for XAT 2024 Exam preparation because they help candidates get familiar with the exam paper pattern and time allocation. They also help identify weak areas that need further practice. In addition, they can help candidates create the best exam strategy.
For example, attempting easy questions first can boost confidence and yield a high score. Moreover, setting sectional time limits according to your proficiency with different questions is important.
XAT 2024 Exam Pattern
XAT is a computer-based test that contains multiple-choice questions.
The exam is divided into three parts: decision-making, verbal ability, logical reasoning (VA & LR), data interpretation, and quantitative aptitude.
It includes a mock keyboard testing session and a general awareness and essay writing section.
The duration of the XAT exam is 3 hours 30 minutes.
Each QUES carries 1 mark, with a negative marking of 0.25 marks for incorrect answers.
The exam includes 76 questions divided into five sections.
XAT 2024 Registration
The Application process for XAT 2024 will require applicants to provide their personal information, such as DOB, father's name, mother's name, permanent address, and present address. They will also have to give details of their academic background, including class 10 board exam marks and graduation and postgraduate degree scores. Applicants must also fill in their work experience and language proficiency.
The XAT 2024 official mock test can only be attempted by candidates who have completed the XAT registration process. The last date to apply for XAT 2024 is Oct 25, 2023. The mock test will help the candidates familiarize themselves with the XAT exam pattern and understand their strengths and weaknesses.
Applicants must carry a valid ID proof and an admit card to the examination venue.
They must also take a printout of their registration form and payment receipt for future reference.