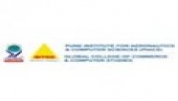 Pune Institute for Aeronautics and Computer Science Fee Structure
Pune Institute for Aeronautics and Computer Science Fees Structure & Courses
Bachelor of Computer Applications
| Specialization | Duration | Total Fees (Approx) |
| --- | --- | --- |
| Information Technology | 3 years, fulltime | Apply |
| Computer Application | 3 years, fulltime | Apply |
| Specialization | Duration | Total Fees (Approx) |
| --- | --- | --- |
| Aeronautical Engineering | 4 years, fulltime | Apply |
| Civil Engineering | 4 years, fulltime | Apply |
| Computer Science Engineering | 4 years, fulltime | Apply |
| Marine Engineering | 4 years, fulltime | Apply |
| Mechanical Engineering | 4 years, fulltime | Apply |
| Aerospace engineering | 4 years, fulltime | Apply |
Asked question about PIACS fees structure and courses
Fees and scholarship with admission criteria?
asked by Chetan puneshwar
Fee Structure of BE aeronautical engg?
asked by Rashid
admission for engineering?
asked by devika verma
fees structure?
asked by Nipun
Admission process?
asked by vaishnavi vithoba shendge
What is the fees of aeronautical engineering and scholarship related to it for obc students.How and?
asked by Pratiksha Raosaheb Patil
What is the fees for aeronautical engineering ??
asked by Aayushmaan
Would like to enquire the fee structure for MBA in aviation?
asked by Tarun Benjamin Kumar
What is the fee structure and how long is the course??
asked by Tushar Vijay Bendre
Need Advice! Ask the question, We would be happy to help you.
Ask an Expert
Interested in Pune Institute for Aeronautics and Computer Science
Most Searched Engineering Colleges in Pune