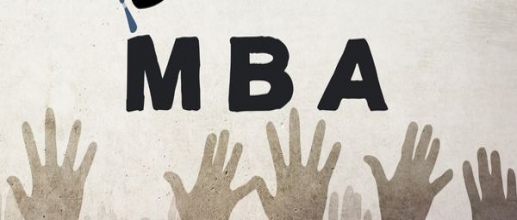 All businesses and organizations rely on their employees to function properly. The value that responsible employees bring to an organization is unmatched. As the business environment has changed, employees are no longer seen as mere commodities to be exploited for financial gain. Instead, they are now viewed by organizations as valuable resources. This resource is called "people."
The importance of recruiting, training, and managing the right people for the job is recognized today by every successful business, organization, or enterprise worldwide. Henceforth, an MBA in HR can help you make a successful career.
Human Resource Management (HRM) is a broad discipline that deals with the administrative responsibilities of an organization, including hiring and recruitment, retention and engagement, strategy development, compensation and pay, mediation between management and employees, and more.
In addition, HR managers play an integral role in developing organizational culture, working directly with workers to resolve workplace disputes, improve their communication skills, advance their careers, and ensure that they enjoy their work.
What is an MBA in Human Resources?
The MBA in Human Resources Management (HRM) is a two-year degree program that provides instruction and guidance in recruiting and managing the right people. Admission is granted based on their performance in top MBA entrance exams such as the CAT, XAT, MAT, etc.
The HR MBA focuses on managing human resources within an organization. Students in this program learn how important it is to understand an organization's mission, customer base, operating system, and culture. In addition, HR professionals who complete this program will learn how to promote the well-being of their company's employees. A company's HR director is an important management team member.
This course is primarily attended by candidates who wish to improve the quality of their business and their employee's performance in the corporate sector. The MBA HR combines practical and theoretical methods for learning management and selecting the best people for your organization.
MBA HR Syllabus is designed to focus primarily on worker welfare systems and worker rights. In addition, organizational and Development Change, Personnel Development and Planning, Strategic Management, and Human Resource Management Concepts are the subjects of her MBA degree in Human Resources.
MBA in HR Course Details
| | |
| --- | --- |
| Full Form | Master in Business Administration in Human Resources |
| Duration | 2 Years |
| Age | No Age Limit |
| Minimum Percentage | 50-60% in Bachelor's Degree |
| Fees | INR 3 to 8 Lakhs |
| MBA HR Average Salary | INR 4 to 10 LPA |
| Employment Opportunities | HR Manager, HR Assistant, Sr. Human Resources Manager, etc. |
MBA HR Admission Procedure
Almost all Indian universities/B Schools grant admission to MBA programs based on entrance exams. Applications for admission are mainly open from March to July each year.
Some colleges allow admission via a merit list. Students who meet the admission criteria must go through two simple steps. First, candidates for the course are shortlisted through face-to-face interviews or group discussions.
MBA HR course eligibility criteria are as follows:
Candidates must have completed degrees in all subjects with a percentage of 50% to 60% or more of their total accredited college grades. They must also take entrance tests such as CAT, MAT, XAT, CMAT, or equivalent.
Top MBA HR Colleges in India
| | |
| --- | --- |
| College Name | Average Fees |
| IIM Bangalore | INR 10 LPA |
| MDI Gurugram | INR 11 LPA |
| NMIMS Mumbai | INR 10 LPA |
| Amity University Noida | INR 6 LPA |
| St. Joseph Institute of Management | INR 4.3 LPA |
| Anna University | INR 59,000 |
| NIRMA University | INR 4 LPA |
| SIBM Pune | INR 12 LPA |
| Alliance University | INR 1.5 LPA |
Top Colleges and Countries for MBA in HR outside India:
Various countries worldwide have renowned universities offering elite MBA courses in HR. However, there are always some that stand out from the rest. We've used five of his locations to put together the best options you can consider as a study abroad destination.
Canada: Canada is becoming the first choice for immigrant students to study and work abroad. Because the country has a reputation for having the best courses, universities, and professors, additionally, the country readily accepts permanent residency and grants citizenship, making it more desirable for candidates. MBA from HR Colleges Abroad in Canada include Brock University, University of Ottawa, University of Toronto, and Fredericton University.
UK: Home to some of the world's top universities in human resource management, UK universities are ranked among the world's best universities almost every year, and that record continues to grow. With internationally recognized first-class degree standards and employment opportunities, he can earn her MBA in the UK from one of the world's best human resource management universities.
United States: Known for its diversity and rich multicultural environment, it has a large influx of students, especially MBA aspirants. The country offers 370 courses in various fields, and its universities are among the top 100 in the world. Not the best MBA universities abroad in the US are Pittsburg State University, Pace University, University of New Orleans, and the University of North Texas.
Australia: The Land Below is a great place to travel but an even better place to study and live! One of the countries with the highest ROI for MBA courses and many of the world's top HR MBA schools, This overseas country welcomes a staggering 80,000 MBA students each year. The most reputable universities offering MBA in HR are Curtin University, Deakin University, ANU, and the University of Queensland.
Malaysia: With over 40 MBAs in HR programs, Malaysia recently became one of the most desirable countries in the world for aspiring HR MBAs. The country is home to several universities offering elite education and excellent standards, welcoming 50,000 students each year.
Top Universities for MBA in HR in abroad:
| | |
| --- | --- |
| Institution | Fees |
| London School of Business | 50,000USD-60,000USD |
| Harvard School | 50,000USD-60,000USD |
| Stanford University | 45,000USD-50,000USD |
| Toronto University | 30,000USD-40,000USD |
| Yale University | 50,000USD-60,000USD |
| University of Massachusetts | 30,000USD-40,000USD |
| University of Melbourne | 35,000USD-40,000USD |
| University of Queensland | 35,000USD-40,000USD |
Who should pursue a course in MBA in HR?
MBA in HR is one of the finest industries to pursue as it has a wide range. Coursework includes the rigor of typical business concepts and strategies, profit analysis, business coaching, compensation management, and corporate headhunting. The MBA in HR develops all the necessary skills needed to carry out the work of human resource management. The need for HR professionals exists in every industry. With humans, businesses need HR professionals for effective management. The MBA in HR has international opportunities.
Types of MBA in HR Courses
The popularity of MBA in HR courses allows students to complete their degrees in three modes: full-time, part-time, and distance learning. Many universities across India offer this course to suit the needs of students, professionals, and HR personnel. Details of these modes are as follows:
Full-Time MBA in HR
HR's Full-Time MBA is a two-year professional course, 75% of which is compulsory in most universities. It can be a dormitory where students live on campus or other than a dormitory. All MBA colleges in India offer this model.
Part-time MBA in HR
Part-time MBA, commonly known as Executive MBA. This mode is for professionals with 2-3 years of work experience. It's for people who don't want to quit their job and go to school. The curriculum is designed to give working students a good learning experience at their convenience.
HR Distance MBA
This model is completely online. Students pursuing a distance MBA in HR can do so from the comfort of their own homes. You can communicate with professors via email and fill in gaps through this medium. The course is also designed for professionals and is offered at many universities across India.
Top MBA Entrance Exams in India
When an applicant chooses their preferred MBA entrance exam, it is important to identify the B-school of choice. However, candidates should make final decisions regarding MBA admissions based on the institution they received and the entrance exam. Here is a incline of the best MBA entrance exams and the top universities that accept admission.
| | |
| --- | --- |
| MBA Entrance Exams | Top B-schools accepting entrance test scores |
| | IIMs, IMI, FMS Delhi, JBIMS, SPJIMR, IIT, MDI |
| | XLRI, XIMB, XIME, TAPMI, MICA, IMT |
| | IIFT Delhi, IIFT Kolkata, IIFT Kakinada, IFIM Business School |
| | NMIMS, XIMB, ISB Hyderabad, SPJIMR, TAPMI, IBS |
| | All the Schools and Centres of TISS |
| | MICA Ahmedabad |
| | Great Lakes, GIM, VIT, BIMTECH |
| SNAP | SIBM Pune, SCMHRD Pune +13 other Symbiosis Colleges |
| IBSAT | IBS Hyderabad, IBS Gurgaon, IBS Jaipur, IBS Bangalore |
Here are a few best job profiles for an HR graduate MBA. Let's have a look below:
HR Manager
HR Managers are responsible for the company's recruitment process. They also maintain departmental records, review benefits and wages, and ensure occupational health and safety compliance. HR managers act as intermediaries between managers and employees, administering disciplinary action and resolving disputes. Current job skills include Customer Service, Performance Management, HRIS, Onboarding, and Employee Relations.
Human Resources Generalist
It is an entry-level position for Human Resources MBA graduates who must manage multiple roles simultaneously. Receive applications from candidates, analyze resumes, select documents and organize recruitment projects.
The job description includes recruitment, payroll, attendance tracking, employee retention, onboarding programs, and performance reviews. In addition, HR generalists create back-end systems that meet the basic needs of employees.
Executive Recruiter
One of the most lucrative jobs requiring good communication skills, he can build good relationships with people. Executive recruiters need to recruit C-level executives such as CEOs and VPs. They seek out and keep in touch with potential executives from various companies to fill the positions and ask if they are interested.
Managerial recruiters are responsible for many important tasks requiring soft skills such as active listening, big-picture thinking, curiosity, perseverance, confidence, and good networking skills. His skill must be combined with hard skills.
Employee Relations Manager
Listens to employee grievances and complaints and acts as a liaison between employees and employers. Employee relations managers arrange meetings and discussions to resolve disputes between employers and employees.
The Employee Relations Manager is responsible for handling various issues related to employee relations with management to maintain a harmonious work environment.
In addition to dealing with employee complaints, the Employee Relations Manager will investigate the situation and provide advice as necessary.
International Human Resources Professionals
International Human Resources Professionals recruit candidates for global positions, train them according to the rules of international organizations, implement benefits plans according to national plans, and manage employee programs.
Employee Education Consultant
Her job description is similar to that of a Training and Development Manager, including conducting workshops, classes, and conferences to enhance employee knowledge. Employee education consultants determine their time and select clients.
Human Resources Entrepreneurs
Human Resources Entrepreneurs can set up Recruitment Agencies, HR Consulting Firms, and Employer Organizations (PEOs) and need to outsource HR functions. Then, start a company, find clients, and lead your company to organizational success. It is a good career option for those with a strong work ethic and a high-risk tolerance.
Benefits of an MBA in Human Resources:
This degree provides an advanced understanding of how companies work, hiring, employee recruitment and training, and other aspects of human resources management. The main benefits of getting an HR MBA are:
1. Positive Performance
Company employees perform best only when they are familiar with internal and external trends. Human Resources (HR) professionals are experts in their field and strive to ensure that employees within the organization have opportunities to grow. An MBA in Human Resources Management allows you to actively participate in a company's management.
2. Improving interpersonal communication skills and organizational knowledge
MBA in Human Resources is needed to handle business pressures, organize the workplace, find new solutions and create people-centered employee experiences that provide individuals with relevant management skills.
HR professionals are extroverted, open to learning from others, good at understanding the potential of others, and able to work well with others while staying focused on the task at hand.
3. Increased Employment Opportunities
HR is sought after by employers looking for passionate and mature employees. In companies with strong boards, HR works closely with employees. Director of Employee Relations, Vice President of Operations, Senior Human Resources Manager, etc., can all benefit from a degree in Human Resources Management.
4. Achieve standards of effective leadership
Human resource management requires professionals who must be effective leaders who motivate employees, win trust, and solve problems through effective communication. It is a relationship with people who want to. The MBA program helps students develop these talents by understanding effective management approaches.
5. Job Security
Human Capital Management Specialists are a critical asset to organizations as they ensure future job security even when the market is down, and it is easy to understand why an MBA in HR is necessary. With an MBA in Human Resources, you have many exciting opportunities to choose from.