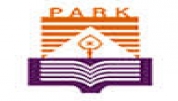 Park College of Engineering and Technology Coimbatore Fees
Park College of Engineering and Technology Coimbatore Fee Structure ( PCET Coimbatore )
Bachelor of Engineering/Technology (B.E/B.Tech)
Specialization
Duration
Total Fees (Approx)
Aeronautical Engineering
4.0 years, fulltime
Apply
Computer Science Engineering
4.0 years, fulltime
Apply
Electrical Engineering
4.0 years, fulltime
Apply
Information Technology
4.0 years, fulltime
Apply
Marine Engineering
4.0 years, fulltime
Apply
Mechanical Engineering
4.0 years, fulltime
Apply
Textile Engineering
4.0 years, fulltime
Apply
Asked question about PCET fees structure and courses
Textile technology?
asked by Nethaji
I am Direct Second Year Student I Need A Fees Details in B.Tech (Textile Technology)?
asked by Gunasheelan R
Which amount nfor fees??
asked by Jayaprakash. m
Fees structures of aeronautical?
asked by Madhusoodhan
Need Advice! Ask the question, We would be happy to help you.
Ask an Expert
Interested in Park College of Engineering and Technology Coimbatore
Most Searched Engineering Colleges in Coimbatore