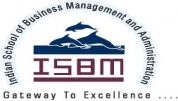 Indian School of Business Management & Administration Kolkata Fees Structure
Courses & Fee of Indian School of Business Management & Administration Kolkata
Bachelor of Computer Applications
| Specialization | Duration | Total Fees (Approx) |
| --- | --- | --- |
| Information Technology | 3 years, correspondence | Rs. 0.5 Lakhs |
Bachelor of Business Management/Administration
| Specialization | Duration | Total Fees (Approx) |
| --- | --- | --- |
| Banking/Finance | 3 years, correspondence | Rs. 0.3 Lakhs |
| Accounting and Finance Commerce | 3 years, correspondence | Rs. 0.3 Lakhs |
| Specialization | Duration | Total Fees (Approx) |
| --- | --- | --- |
| Civil Engineering | 3 years, correspondence | Rs. 0.5 Lakhs |
| Computer Application | 3 years, correspondence | Rs. 0.5 Lakhs |
| Physics | 3 years, correspondence | Rs. 0.5 Lakhs |
| Chemistry | 3 years, parttime | Rs. 0.5 Lakhs |
Masters of Computer Applications
| Specialization | Duration | Total Fees (Approx) |
| --- | --- | --- |
| Computer Application | 3 years, correspondence | Rs. 0.5 Lakhs |
| Specialization | Duration | Total Fees (Approx) |
| --- | --- | --- |
| Finance | 1 years, correspondence | Rs. 0.2 Lakhs |
| Human Resource Management | 1 years, correspondence | Rs. 0.2 Lakhs |
| Information Technology and Management | 1 years, correspondence | Rs. 0.2 Lakhs |
| Specialization | Duration | Total Fees (Approx) |
| --- | --- | --- |
| Finance | 2 years, correspondence | Rs. 0.1 Lakhs |
| Human Resource Management | 2 years, correspondence | Rs. 0.1 Lakhs |
| Operations Management | 2 years, correspondence | Rs. 0.1 Lakhs |
Photo Gallery
Asked question about ISBM fees structure and courses
Is there any entrance exam for executive MBA? What is the eligibitly for executive MBA in Finance and the course fee as well.?
asked by Abhishek Roy
2019 admission details and fees?
asked by Debprita Banik
EMBA?
asked by Biswajit Ghosh
Will I get placement assistance if I pursue distance mba?Also what is the course fee for MBA in HR??
asked by Srijani som
I want a complete detail of what kind of courses are available and how much will it cost??
asked by SOURAV GUHA
Course cost?
asked by k.LAXMI KUMARI
Need Advice! Ask the question, We would be happy to help you.
Ask an Expert
Interested in Indian School of Business Management & Administration Kolkata
Most Searched MBA Colleges in Kolkata