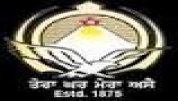 Government Mohindra College Fees Structure
Courses & Fee of Government Mohindra College
| Specialization | Duration | Total Fees (Approx) |
| --- | --- | --- |
| Commerce | 3 years, fulltime | Apply |
Bachelor of Computer Applications
| Specialization | Duration | Total Fees (Approx) |
| --- | --- | --- |
| Computer Application | 3 years, fulltime | Apply |
Bachelor of Business Management/Administration
| Specialization | Duration | Total Fees (Approx) |
| --- | --- | --- |
| Bachelor of Business Administration (BBA) | 3 years, fulltime | Apply |
| Specialization | Duration | Total Fees (Approx) |
| --- | --- | --- |
| Biotechnology Science | 3 years, fulltime | Apply |
| Computer Science | 3 years, fulltime | Apply |
| Computer Application | 3 years, fulltime | Apply |
| Specialization | Duration | Total Fees (Approx) |
| --- | --- | --- |
| Computer Application | 1 years, fulltime | Apply |
| Specialization | Duration | Total Fees (Approx) |
| --- | --- | --- |
| Psychology | 2 years, fulltime | Apply |
| Information Technology | 2 years, fulltime | Apply |
| Physics | 2 years, fulltime | Apply |
| Chemistry | 2 years, fulltime | Apply |
| Mathematics | 2 years, fulltime | Apply |
| Specialization | Duration | Total Fees (Approx) |
| --- | --- | --- |
| English | 3 years, fulltime | Apply |
| Economics | 3 years, fulltime | Apply |
| History | 3 years, fulltime | Apply |
| Political Science | 3 years, fulltime | Apply |
| Specialization | Duration | Total Fees (Approx) |
| --- | --- | --- |
| English | 2 years, fulltime | Apply |
| Economics | 2 years, fulltime | Apply |
| History | 2 years, fulltime | Apply |
| Public Administration | 2 years, fulltime | Apply |
| Political Science | 2 years, fulltime | Apply |
LLB, LLM, PG Diploma in Law, BA LLB Hons, BBA LLB Hons
| Specialization | Duration | Total Fees (Approx) |
| --- | --- | --- |
| BA LLB Hons | 5 years, fulltime | Apply |
Photo Gallery
Watch Videos
Asked question about GMC fees structure and courses
Ba?
asked by Gurpreet kaur
sir am veerpal kaur i am interested BCA. i complete information technology in govt. ITI (w)patiala?
asked by veerpal kaur
Sir,please tell me that in your college bsc honours in zoolgy is to be taught or not?
asked by Jaismeen kaur
fees of b.com hons?
asked by pallavi
Please tell me about the fee structure of m.com in govt.mahindra college patiala?
asked by Rupinder kaur
OBC fees??
asked by Jasmeet kaur
Fee structure+ hostal fee?
asked by Jaspal Singh
Need Advice! Ask the question, We would be happy to help you.
Ask an Expert
Interested in Government Mohindra College
Most Searched UG Course Colleges in Punjab