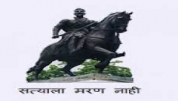 AISSMS College of Hotel Management and Catering Technology Fees Structure
Courses & Fee of AISSMS College of Hotel Management and Catering Technology
Bachelor of Hotel Management
| Specialization | Duration | Total Fees (Approx) |
| --- | --- | --- |
| Hospitality Management | 3 years, fulltime | Apply |
| Travel & Tourism | 3 years, fulltime | Apply |
| Hotels and Hospitality Management | 3 years, fulltime | Apply |
| Food Production / Catering | 3 years, fulltime | Apply |
| Specialization | Duration | Total Fees (Approx) |
| --- | --- | --- |
| Hospitality & Catering Management | 3 years, fulltime | Apply |
Photo Gallery
Asked question about AISSMS fees structure and courses
please tell the fees and placement?
asked by Rajat Hedav
Admission?
asked by Kiran rajendra mhakse
Admission procedure for BHMCT in AISSMS College of Hotel Management and Catering Technology?
asked by Awez momin
Can you please tell me admission for BHMCT in AISSMS ??
asked by Jillewar Priyanka
want to know the admission procedure for bhm???
asked by devesh
Query?
asked by Navnath Rathod
Yes?
asked by Nikhil Umesh Kolhe
Fees Structure & wanted to know about hotel management?
asked by ANUSHREE MORE
Fees n scholarship?
asked by Soham Kishor Lakade
what fees in campus and hostel hotel mangement course??
asked by Sarang Patil
Is entrance exam compulsory?? Which exam????
asked by Gauri Chandrakant Kangane
1- Is there any kind of scholarship?please explain... 2- What is difference between "Hotel Management" and "Hotels and Hospitality Management "?
asked by Mahesh
all about hotel mananagement?
asked by Umesh patil
Admisson procedure?
asked by Vikas jangid
sir i am a EBC candidate so what is fees structure for me?
asked by Achyut kakade
Need Advice! Ask the question, We would be happy to help you.
Ask an Expert
Interested in AISSMS College of Hotel Management and Catering Technology
Most Searched UG Course Colleges in India