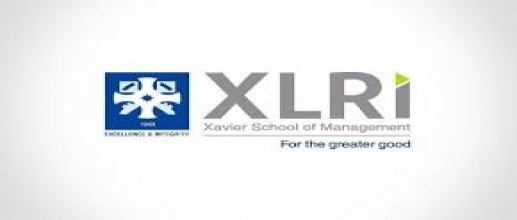 The XAT 2023 exam will be administered on January 2023's 1st Sunday. For admission to its MBA/PGDM programs, XLRI Jamshedpur annually administers the Xavier Aptitude Test, also known as XAT. Approximately 1,000 Indian B-schools accept the XAT exam score for admission. At various testing locations in more than 70 cities around India, the XAT exam 2023 will be administered in a computer-based test format. Questions from Decision Making, Verbal & Logical Ability, Quantitative Ability & Data Interpretation, and General Knowledge will all be included in the XAT 2023 question paper. A 10-minute essay writing task will also be included.
In the first week of August, Xavier University will release a notification for XAT 2023 Exam, including information about the XAT exam's dates, format, application procedure, costs, and eligibility requirements.
XAT 2023 Exam Schedule
The registration for the XAT 2023 will open in the first week of August and run through November 30, 2022. Students will be granted an extra week to submit the form, although late costs will apply. The tentative schedule and significant dates for the XAT 2023 are listed in the table below:
| | |
| --- | --- |
| XAT 2023 Events | XAT 2023 Dates (tentative) |
| XAT 2023 registrations start date | 08-Aug-2022 |
| Last date of XAT 2023 Registrations | 30-Nov-2022 |
| XAT admit card download | 20-Dec-2022 |
| XAT 2023 exam | The First week of January 2023 |
| XAT 2022 answer key release and challenge | The First week of January 2023 |
| XAT 2023 result | The Second week of January 2023 |
XAT 2023 Eligibility Criteria
Candidates who wish to apply for the XAT must meet the XLRI-defined qualifying requirements listed below.
The aspirant must hold a bachelor's degree from an approved university in any discipline that is at least 3 years long.
Candidates eligible to apply are those in their final year of a bachelor's degree program and those awaiting their results.
XAT 2023 Exam Pattern
A speed-based test is the XAT. There are 100 questions in the online exam, which must be answered in 180 minutes. There is a subsection time limit for each of the two portions of the question paper. Essay writing will be included in the XAT once again. Candidates had to compose a brief essay on one of two topics. The essay was a section of the XAT question paper in Part 2. But during the shortlisting of candidates, essay writing was considered. Below are some features of the XAT exam pattern:
XAT Exam Structure

Details

Exam sections

Decision Making

Essay Writing

General Knowledge

Quantitative Ability & Data Interpretation

Verbal & Logical Ability

Duration of exam

180 minutes

Number of questions

100

Language of paper

English

Total marks

100

Mode of examination

Online

Number of answer choices

Four

XAT marking scheme

+1 mark for correct answer

- 0.25 marks for incorrect answer

- 0.10 marks for more than 8 un-attempted questions

No negative marking in GK section
XAT 2023 Syllabus
Comparable to other MBA entrance exams, XAT has a similar syllabus. Decision Making is the only section in the XAT that is exclusive. Situations involving commercial decisions and ethical dilemmas are included in this XAT exam syllabus. Candidates must respond to questions using their interpretation of the circumstances. In addition to Decision Making, the XAT's primary areas include Quantitative Ability, Data Interpretation, Verbal & Logical Ability, and General Knowledge.
| | |
| --- | --- |
| XAT Sections | XAT Topics |
| Verbal and Logical Ability | Reading Comprehension, Analogy, Vocabulary, Para Jumble, Critical Reasoning, Grammar, Fill in the Blanks |
| Quantitative Ability & Data Interpretation | Tables and Caselets, Surds and Indices, Percentage, Bar Diagrams, Mensuration, Algebra, Pie Charts, etc. |
| General Knowledge | Science, Business, Economy, Sports, Politics, Static GK, World, Prize and Award, Constitution of India, Government, etc. |
| Decision Making | Seating Arrangement, Assumptions, Logical Sequencing, Conclusions, Premises, etc. |
XAT Question Papers
The XAT question paper contains MCQ-style questions. Each question has four possibilities from which to choose the best response. The table down shows the breakdown of the XAT question paper and the scoring system:
Parts

XAT Sections

Number of Questions

Marks allotted

Part 1 (165 minutes)

Decision Making

21

21

Verbal and Logical Ability

26

26

Quantitative Ability & Data Interpretation

28

28

Part 2 (25 minutes)

General Knowledge + Essay Writing (to be evaluated during PI shortlisting)

25

25

--

Overall

100

100
XAT 2023 Registration Process
Starting in August, the XAT official website will host the XAT application form 2023. Applicants can complete the XAT form by making an account on the website.
Understanding the XAT 2023 registration process is necessary to guarantee error-free application submission. Below are the steps to register for the XAT 2023 for your reference.
To fill out the XAT 2023 application form, log in using the credentials generated in the previous step. The following information must be provided on the application form:
Personal Information: Date of birth, nationality, category, contact information, parents' names, and permanent/ current address.
Academic information: grades for the X and XII grades, scores for graduation and post-graduation, and information about professional degrees and courses.
Work experience information: Full-time employment information through March 31, 2022.
Candidates interested in applying to XLRI programs must indicate which program they prefer to enroll in: BM, Human Resource Management (HRM), or the Fellow Management Program.
XAT Exam City Preference: Depending on their convenience, candidates can choose between two XAT exam cities from the drop-down list.
XAT 2023 Application Fee
Online payment methods accepted for the XAT application fee include debit cards, credit cards, UPI, net banking, and online payment wallets.
| | |
| --- | --- |
| Particulars | XAT Application Fee |
| XAT Registration Fee | INR 1800 (+300 for candidates interested in XLRI programs) |
| Late Registration Fee | INR 2050 (+500 for candidates interested in XLRI programs) |
| Indian Candidates applying through GMAT for GMP | INR 2500 |
| NRI/ Foreign Candidates applying through GMAT for one or more programs | INR 5000 |
XAT 2023 Admit Card
The XAT admit card must be brought to the testing location. Candidates must bring a photo ID and their admission card. The XAT website will host the online release of the XAT 2023 admission card. Using their login credentials (application ID and Password), candidates can access the official XAT website to download their XAT admit card or hall ticket. The processes to download the admission card are shown below:
Visit xatonline.in to see the official XAT website.
Select the "admit card" tab.
Type in your XAT User ID and birthdate, then click "login."
Next, select the "admission card" tab.
There will be a download option for the XAT admit card.
Select "download" and then "save as PDF."
XAT 2023 Answer Key
Each test taker will receive access to the XAT answer key before the declaration of results. The XAT 2023 answer key, which includes the question paper and response sheet, will be downloaded by test takers. Here is how to get the official XAT answer key:
Open a new window to the XAT 2023 webpage.
To access the official XAT website, enter your user ID and password.
To generate the answer key and the test, select "candidate response."
The XAT solution key will appear.
Get the PDF and save it on your desktop.
Check the green-marked correct answers after downloading the XAT answer key 2023, and use your response—which is listed after the question ID—to determine your raw score. Candidates will be given a chance by XLRI to contest the XAT answer key. Test takers may complain via email if they believe one or more of the answer keys are inaccurate.
XAT 2023 Result
A week following the release of the XAT answer key, the XAT result for 2023 will be announced in 2nd week of January 2023. The official website will have a download link for the XAT 2023 scorecard. Applicants must follow the actions listed below to check their XAT 2023 results:
Check out the XAT 2023 webpage.
Select "Login"
Put your XAT ID and password in.
Type the security text in.
Download the candidate scorecard by clicking on it.
What after XAT Result 2023?
XLRI will start the admissions process for the PGDM Business Management and PGDM Human Resource Management batches 2023–25 after the XAT 2023 result announcement. Three steps make up the XLRI admissions process:
Stage 1: Selection of candidates based on XAT results
Stage 2: Conducting the Group Discussion (GD) and PI
Stage 3: Final candidate selection and publication of the merit list
The institute takes into account a few factors when admitting students. Steps to download XAT 2023 result
To download their XAT results, candidates must enter their XAT ID and Password on the official website, xatonline.in.
After its release, XAT Results are good for a full year.
The XAT 2023 Scorecard will also include the candidate's personal information and the overall and sectional results.
It should be noted that the GK section results from the XAT 2023 will not be considered when determining the final XAT Cut off percentile. Only the latter rounds of selection will be useful.
XAT 2023 Cut-off
Candidates are narrowed down for XLRI admission based on XAT cut-off scores. A few days after the XAT 2023 results announcement, the institute provides the XAT cut-offs for 2023. The institute also publishes Interview forms in addition to the XAT cut-off. Candidates must fill out an interview form to participate if they meet the XAT 2023 cut-off. The institute then issues invitations to interviews after shortlisting candidates.