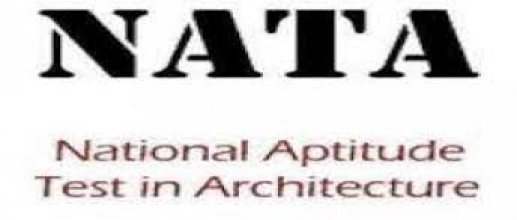 NATA 2022 Revised Exam Dates Out
The Council of Architecture (CoA) has decided to change the exam dates for phases 2 and 3 of the NATA 2022 exam. According to the authority's most recent notification, the phases 2 and 3 of NATA exam 2022 will now take place on July 7 and August 7, respectively. Phases 2 and 3 were previously slated for July 3 and 24, respectively.
Students can keep a record of when the various B.Arch admission and examination events will take place with the help of the NATA 2022 exam schedule. The application, admit card, exam, and outcome dates are all included in the exam schedule. Because NATA will be held 3 times this year, each attempt will have separate exam dates.
However, the exam date for NATA 2022 phase 1 remains the same, i.e., June 12. A revised brochure, and NATA 2022 revised dates for phases 2 and 3, will be posted on the Council's website, coa.gov.in, and the NATA's website, nata.in, shortly.
NATA 2022 Schedule
The Council of Architecture conducts the NATA (National Aptitude Test in Architecture), a national level entrance exam for admission to undergraduate five-year B.Arch programs. Students should check the table below for the NATA 2022 phase 2 and 3 revised dates.
| | |
| --- | --- |
| Particulars | Details |
| NATA 2022 phase 1 | 12 June 2022 |
| NATA 2022 phase 2 | 7 July 2022 |
| NATA 2022 phase 3 | 7 August 2022 |
Know about NATA 2022 Exam Pattern
The exam will last 3 hours in online mode, according to the NATA Exam Pattern 2022. Multiple-Choice, Multiple Select Type (MSQ), Preferential Choice Type (PCQ), Numerical Answer Type (NAQ), and Match the Following (MFQ) type questions will make up the total of 125 questions. There will be questions for one, two, and three marks. English will be the language of NATA 2022.
Students can participate in one or all of the NATA 2022 sessions. However, if a student chooses to take two exams, the best of the two exam scores will be deemed valid, and for students who take three tests, the average of the top two scores will be considered valid. After this, NATA 2022 results will be announced.
NATA 2022 Eligibility Criteria
Before applying for the exam, students must meet the NATA eligibility criteria 2022 for qualifications, age limits, and minimum marks.
Students must have received a 50% score in Physics, Chemistry, and Mathematics at the 10+2 level and an overall 50% aggregate score.
Students who passed any 10+3 diploma exam with Mathematics as a subject and scored at least 50% in the exam are also eligible to apply.
Students in class 12 who have completed Physics, Chemistry, and Mathematics are eligible to participate in NATA. However, their results will only be accepted if they meet the preceding criteria.
The marks cannot be rounded off.
The age barrier for participating in NATA has been removed. However, the student must adhere to any age restrictions imposed by the appropriate Counseling or Admission Authority.
Scores are valid for a year from the date a student sits for the NATA exam, i.e. one year from the exam date.
NATA 2022 Eligibility remains the same for international/ NRI students as it does for Indian nationals. For international/NRI Students who want to take the exam, there is no unique set of Eligibility requirements.
How to Fill NATA 2022 Application Form
On the official website, NATA Application Form 2022 is now available. Students who have completed class 12th and meet NATA 2022 Eligibility can apply for Test 1 until May 23, 2022. The deadlines for completing NATA Application Form 2022 for phases 2 and 3 are July 7 and August 11, 2022.
Only online applications for NATA 2022 are accepted. The NATA 2022 Application Form will primarily consist of filling out personal information, uploading documents, and paying fees. The following are details for completing the NATA 2022 Application Form:
Step 1: Go to NATA's official website and click on the Online Application NATA-2022 link.
Step 2: Complete all of the fields.
Step 3: After entering their email address, students must create a password and choose a security question and answer.
Step 4: Review the information entered; an application number and password will be produced after submitting the information.
Step 5: Students can then upload the following documents by logging in with their application number and password.
Step 6: Pay the application fee.
Step 7: Submit the form. Students are advised to print the NATA application form.
NATA 2022 Application Fee
NATA 2022 application fee is as follows.
Ra. 2000 for general category students.
Rs. 1000 for scheduled category students.