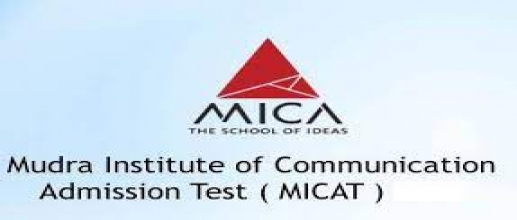 Mudra Institute of Communications, Ahmedabad, is about to start the MICAT 2024 registration process for the 1st exam phase. To secure admission to the PGDM or PGDM-C programs offered by MICA, you must register for MICAT within a stipulated deadline. MICAT's last date to apply to 2024 is 20 November. After the application deadline for MICAT-Phase 1, you'll have the opportunity to apply for the MICAT-Phase 2 exam starting on 23 November. The MICAT exam's second phase registration window will remain open until 17 January.
MICA has already announced the MICAT 2024 Exam Date on its official website. Mark your calendars because MICA will conduct the MICAT exam on 2 December for the first phase and 27 January for the second phase. Don't miss these important dates if you are considering MICA for your postgraduate studies.
MICAT 2024 Important Dates
MICAT Events

Dates I

Dates II

MICAT 2024 Registration starts

September 2023

23 November 2023

MICAT 2024 Application form last date

20 November 2023 (11:50 pm)

17 January 2024

MICAT 2024 Admit card

29 November 2023

24 January 2024

MICAT 2024 Exam dates

2 December 2023

27 January 2024

MICAT 2024 Result Date

21 December 2023

15 February 2024

GE-PI shortlist release

15 February 2024
MICAT 2024 Registration Process
To apply for MICAT 2024, candidates should follow these steps:
Visit MICA's official website at mica.ac.in.
You'll find the 'Apply Now' tab on the new page. You can also directly access the MICAT 2024 application link at https://www.mica.ac.in/pgdm.
Complete the one-time registration process and generate your login credentials.
Click the 'Go to Application Form' button in the window's top right corner.
Fill out the application form, provide your personal information, upload essential documents, and input your academic and work experience details.
Select the national-level MBA entrance exams you plan to appear for or have already taken.
Choose your preferred program and examination city.
Select your preferred city for the Group Exercise (GE) and Personal Interview (PI) centre from the drop-down menu.
Make the application form fee payment using your preferred mode of payment.
MICAT 2024 Application Fee:
Each category must pay an application fee of Rs. 2100. Both offline and online payment methods are accepted for deposit fees.
They have three options for payment: online, cash (SBI only), and demand draft.
MICAT 2024 Eligibility Criteria
Verify your eligibility for the MICAT 2024 before applying for any admission exam.
Bachelor's degree holder or equivalent stream from a recognized university by the AIU (Association of Indian Universities).
Candidates taking their Bachelor's degree final exams (or an equivalent) are also eligible to apply.
Candidates can be shortlisted better if they can explain, evaluate, and conceptualize ideas that drive action and produce business results.
MICAT 2024 Admit Card
On 29 November 2023, all qualified applicants can access the MICAT 2024 Admit Card/Calls Letters via the official website. The only way to generate the authentic MICAT 2024 admit cards is online. On this website, a direct link will be provided as soon as the admission cards are made available on the official's scheduled dates for distribution, making it simple and quick to download. It contains the applicant's data and information about the MICAT 2024 Test, such as the date, location, and instructions.
MICAT 2024 Result
The official website will publish the MICAT Result 2024. The following weighting will be used to calculate the final composite score for everyone who meets the requirements outlined above:
CAT/XAT/GMAT - 20%
MICAT - 30%
GE - 20%
PI - 30%
MICAT 2024 Syllabus
The MICA Admission Test, or MICAT 2024, is a multifaceted computer-based exam that evaluates students in areas including,
Divergent thinking abilities
Written communication abilities
General Awareness (contemporary social and business issues)
Media & Marketing
Advertising & current affairs
Analytical & verbal abilities
Benefits of MICAT I & II Exams 2024
Candidates for MICAT 1 have a better probability of being selected based on their profile and score.
The applicants who submit an application and take the MICAT I exam have the chance to take the MICAT II exam and do better.
Candidates who take the MICAT 1 exam have more options for test sites and GDPI Centers than those who take the MICAT II exam.
If you don't take MICAT I and apply for MICAT II, you might not have the option of taking the exam at MICA or one of a few other locations.
When MICA shortlists candidates for the final selection process, it considers which of the two MICAT scores is superior.