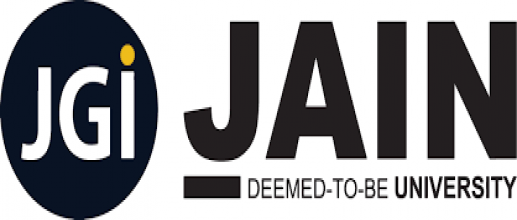 JAIN Online, the e-learning division of JAIN (Deemed-to-be University), has introduced a new 2-year Online MBA Program in Information Technology Management for the September admission cycle. This program is tailored to cater to the requirements of contemporary industries and individuals keen on managing business and technology aspects.
Jain University Online MBA equips students with the skills to combine modern information technology concepts with commercial strategy. It offers a special chance for students to build a solid foundation in managerial and IT abilities, which are crucial for efficient corporate operations.
The program curriculum aligns with industry standards and provides advanced business and technological insights, allowing students to stay ahead in this constantly changing environment. The program's core combines management concepts, leadership fundamentals, and technological applications.
While studying the Jain Online MBA IT Syllabus, students will become familiar with a variety of topics, including,
Digital transformation
Software engineering
ERP systems
IT project management
System Security
Project management
Telecommunications
Information system management
Some of the other topics of advanced themes are:
Project management
Cyber security
Artificial intelligence
Data mining
Global IT networking
Additionally, the program grants users access to over 20,000 LinkedIn Learning courses, many of which cover crucial subjects like Excel 2019, digital transformation, data visualization, communication basics, and SAP ERP fundamental training. The graduates will be well-equipped to pursue a variety of employment choices, including,
Chief technology officer
Business development manager
IT consultant
Data processing manager
Business analyst
Cyber security consultant
Furthermore, the MBA program in IT Management offers recent engineering and science graduates a route into profitable management positions.
Highlights
Being exposed to software engineering, ERP, IT projects, and IS management.
Curriculum that aligns with industry standards and provides advanced business and technological expertise.
Establish a solid foundation in IT management ideas and techniques.
Analyze real-world problems and offer answers as part of your master's thesis.
Jain University Online MBA Eligibility Criteria
Obtain a passing grade of at least a 50% overall average (or an equivalent letter or numerical grade) in an undergraduate (Bachelor's) program with a minimum duration of three (3) years and from a UGC-recognized university in any stream. SC/ST applicants will receive a 5% relaxation. Candidates may also apply for the Online MBA in Information Technology Program if they are in their last semester of the Bachelor's program.
Jain University Online MBA Fees for IT Management Stream.
For National students, the total fee is Rs. 42,500/semester, which is Rs. 1,70,000.
For International students, USD 850/semester, which is USD 3400, is the total fee.
Learning Methodology
Around 120 hours must be spent on each course.
Live, two-way audio-visual seminars online.
An audio-video lecture that has already been recorded is accessible on the LMS.
Conversations on the LMS's discussion board.
Numerous physical and digital resources for in-depth reference.
Case studies, MCQs, essay-style questions, examinations, and other self-study activities.
Techniques for experiential learning that incorporate both individual and group efforts.
How to Apply for an Online MBA at Jain University?
Go to the official website of JAIN University and visit the online enrolment form page.
Do registration and sign up after filling in all the details.
Pay the application fees through different payment methods such as net banking/debit card/credit card or using EMI with 0% interest.