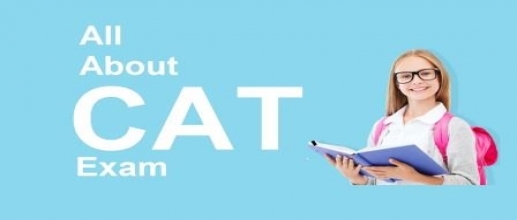 The CAT Exam is Very Tough to Crack, But if You Know What to Do, You Can Achieve Good Scores.
The CAT test is a national aptitude exam. It requires many skills and takes time to pass it. It is essential to practice for the exam to increase your understanding and speed. Start with the most straightforward questions and move on to more difficult ones. Your sectional percentile can be affected by how much time you spend taking the CAT exam.
The CAT exam aptitude test.
You must be familiar with the requirements to pass the CAT exam before you can begin preparations. A Bachelor's Degree and at least 50% marks or an equivalent CGPA to be eligible for this exam. Students from reserved groups can only take the exam if they have scored at least 45%.
The exam is a computer-based test with English questions. There are two sections to the test: QA and DILR. Questions on basic mathematics are included in the QA section. These questions are of 10+2 difficulty and may include topics like percentage, average, word, and quadratic equations. Questions in the DILR section are based on data. Candidates must carefully study the data in order to correctly answer these questions. Questions on logic reasoning are also included in the CAT exam. These include topics like cubes and seating arrangements.
Indian Institute of Management (IIMs) administers the CAT exam, a computer-based aptitude examination. This multi-faceted exam tests both quantitative and verbal skills as well as logic reasoning. It will take place on November 27, 2016, and it is open to all citizens of the country. This test is required if you want to enter a management program here in India.
It takes time.
The CAT exam can be very difficult and takes a lot of time. Candidates can prepare by studying on their own or getting coaching. Candidates should take mock tests to assess their performance. This will help them assess their preparation level and improve their test-taking abilities.
Multiple sections make up the CAT exam. Each section should be given at least two months. This will allow you to complete the exam by the deadline. Some sections may require less time than others. Students with a humanities background may need to spend less time studying for the exam.
The CAT tests not only your mathematical skills but also your analytical skills and logic. The CAT also tests your ability to solve problems under pressure and manage your time. This test is a mental test. You must be calm and steady while answering difficult questions.
It is hard to crack.
Although the CAT exam can be difficult to pass, it is possible to get good results if you are able to follow these steps. A CAT score is largely dependent on many factors. These include how well you choose your questions and how much time you spend studying. There are many things you can do that will increase your chances of passing the CAT exam. Here are some steps to help you get high scores.
First, CAT is a difficult national-level exam that is becoming increasingly difficult to pass. It is a national-level exam that nearly 250,000 students take each year. Cracking it requires a lot of planning, dedication, hard work, and a lot of hard work. Many aspirants opt to receive coaching from institutes and join peer-led study groups.
There are both predictable and unexpected questions in the CAT exam. You must be prepared for both. Practice the tests within the time limit to increase your chances of scoring high. This will make your brain work faster under pressure and help you think more clearly. Remember that 40% of CAT applicants earn less marks. You must be focused on your study material to get a high score. Make sure you correctly answer all questions.
This requires a variety of skills.
In order to score high on the CAT exam. Reading comprehension and verbal ability are the two most important areas you can improve on. These skills can be developed by learning a habit of reading. Start small with something simple and then build on it. If you want to do well on the CAT reading comprehension section of the test, then start with the book Adam Smith.
There are many sections to the CAT test that assess a range of skills. These sections assess verbal and quantitative ability. Some sections measure reasoning. These sections test your ability to solve complex math problems. You may also need to interpret data for some of these tests. To improve your skills, you can take mock tests.
The CAT syllabus is a complex subject that you will need to learn. Online classes and coaching classes are also available. You should review concept videos, practice questions, as well as assignments.