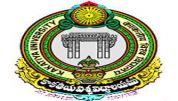 Kakatiya University Fees Structure
Courses & Fee of Kakatiya University
Bachelor of Engineering/Technology (B.E/B.Tech)
| Specialization | Duration | Total Fees (Approx) |
| --- | --- | --- |
| Civil Engineering | 4.0 years, fulltime | Apply |
| Computer Science Engineering | 4.0 years, fulltime | Apply |
| Electrical Engineering | 4.0 years, fulltime | Apply |
| Information Technology | 4.0 years, fulltime | Apply |
| Mechanical Engineering | 4.0 years, fulltime | Apply |
| Electronics Engineering | 4.0 years, fulltime | Apply |
Asked question about KU fees structure and courses
how much fee for electronics communication engineering ? I got 21657 ECET rank.can I get seat in this university? I am SC candidate. please reply me as soon as possible .?
asked by Renukuntla Manohar
What is the fee structure of mba fianance in distance?
asked by Mounika
Need Advice! Ask the question, We would be happy to help you.
Ask an Expert
Interested in Kakatiya University
Most Searched Engineering Colleges in Warangal