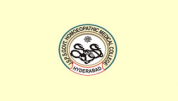 J.S.P.S Govt Homoeopathic Medical College - [JSPSGHMC] Hyderabad Courses & Fees
Courses & Fee of J.S.P.S Govt Homoeopathic Medical College
Bachelor of Ayurvedic Medicine & Surgery
| Specialization | Duration | Total Fees (Approx) |
| --- | --- | --- |
| Ayurveda Medicine and Surgery | 5 years, fulltime | Apply |
Bachelor of Homeopathic Medicine and Surgery
| Specialization | Duration | Total Fees (Approx) |
| --- | --- | --- |
| Homeopathy | 5.6 years, fulltime | Rs. 8 Lakhs |
| Homoeopathic Medicine & Surgery | 5.6 years, fulltime | Rs. 8 Lakhs |
Reviews
Yash Shrigopal Darak
Class of 2018
Best college
Asked question about JSPSGHMC fees structure and courses
Can you please tell me the fee structure of management quota seat in bhms in Hyderabad??
asked by Akshitha reddy
How much it costs for an sc student my eamcet score was 26313state rankand neet rank was 616501 .?
asked by Paramata lakshmi tejaswini
How many marks are required in neet to get free seat Homeopathy in Hyderabad Homeopathy collages?
asked by Afsha
Hey I'm Oc candidate How many marks should I score in neet 2019 to get free seat in Homeopathy in JPS , JIMS collage?
asked by Syed Amjad Ali
By management or by counselling fees?
asked by Debgopal pati
Fee and scholarship for new admission?
asked by Shaik Shaista Tasneem
Sir I got 383713 neet rank Can I get seat in this college.?
asked by G.Anusha
What is the fees for bhms and how to get admission in the college?
asked by Aliya fatima
Admission process?
asked by chikka.divya sri
sir i got neet qualified can i get seat in your university seat?
asked by v k varsha
What is the cut off marks for free seat in your clg??
asked by Vuppu sujala
Want to know the fee structure for BHMS course B-cat in JSPS college.?
asked by POOJA
fee per year?
asked by PRAKASH
What is the fees for MD (homoeopathy)?
asked by Rasika Bendre
Poor?
asked by posapoina.ravichandra
My percentage in inter is 95?
asked by Namratha Singh.
Fees structure?
asked by Bandi kusumapriya
B SAGARBABU?
asked by B SAGARBABU
feesandschlorship?
asked by sulthanrajendar
Can i know last year cutoff marks for BHMS and are there any payment seats ??
asked by Sana naaz
what quallification to study BHMS?
asked by ghanapuramraju
I want to know fee structure and procdure of admission details in BAMS in your college?
asked by MOHD SALMAN
Fee?
asked by Taheer ahammed
Fee?
asked by Taheer ahammed
What isthe fee for BHMS and when the admission process is Going to be started 2017-18?
asked by Nagesh
I got 264 marks in neet. can i get seat for bhms in jsps college in management qota ? if so what is?
asked by pushpasri
Fees?
asked by Taheer ahammed
BHMS?
asked by Sunil Kumar
BAMS?
asked by E.SURESHGOUD
Fees under mgt quota?
asked by Ratna Prasad
Need Advice! Ask the question, We would be happy to help you.
Ask an Expert
Interested in J.S.P.S Govt Homoeopathic Medical College
Most Searched Medical Colleges in India