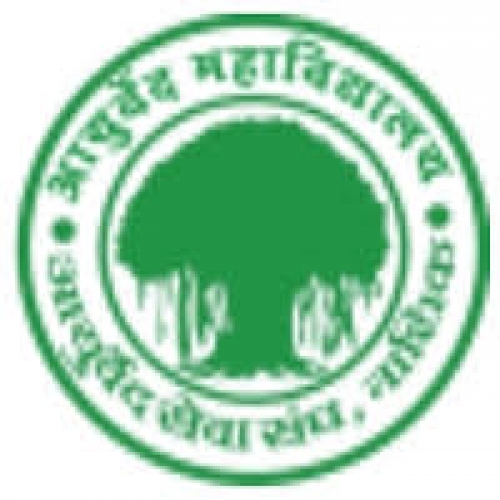 Ayurved Mahavidyalaya Fees Structure
Ayurved Mahavidyalaya Fee Structure and Overview of Courses List
Bachelor of Ayurvedic Medicine & Surgery
| Specialization | Duration | Total Fees (Approx) |
| --- | --- | --- |
| Ayurveda Medicine and Surgery | 5 years, fulltime | Apply |
Photo Gallery
Asked question about fees structure and courses
Rachin Kumarasked on 16-Aug-2019 09:38:42
Fee of MD in ayurved
---
DIPALI PAWARasked on 26-Jul-2019 18:45:37
What is the fee structure of astang ayurvedic college of Pune for bams?
---
---
Yuvraj Nagmoteasked on 16-Jul-2019 05:43:55
Want the detail information about college and hostel .
---
Sandeepasked on 07-Jul-2019 17:41:06
About fees
---
Radhika Uttam Shahaneasked on 06-Jul-2019 13:01:01
B. A. M. S. fees from management quota
---
Kavita morodiyaasked on 03-Jul-2019 04:33:40
Fees and admission
---
Abhishek Patelasked on 24-Jun-2019 04:02:30
Direct admission fees and admission procedure
---
Muskan deshmukhasked on 17-Jun-2019 16:12:59
Fee structure
---
Ganesh Taraseasked on 12-Dec-2018 05:54:51
Fee structure of Tilak Ayurved College ? Also scholarship
---
Nirmal priyanka ravindraasked on 25-Oct-2018 07:53:43
Fees for sc candidates? ?
---
Sakshiasked on 04-Oct-2018 12:09:58
What is the fee structure for bams course???
---
Ashish naruteasked on 08-Sep-2018 01:56:42
Information about fees and scholarship
---
Ashish Naruteasked on 08-Sep-2018 01:52:27
About fees and scholarship and my caste NTc?
---
Sandesh Nimsatkarasked on 05-Sep-2018 02:02:16
Is there a fee concession for sc candidate
---
Lekhaasked on 03-Sep-2018 06:30:22
60,000 Fee is for complete course or only one year and what are shcolership facilities
---
shashikant Nandanasked on 12-Aug-2018 16:20:00
I want bams what is admission process
---
Utkarsha uttam shingareasked on 19-Jul-2018 11:03:44
How many % admission fees will back through scholarship???
---
Arfat irfan patelasked on 19-Jul-2018 06:05:29
What it the fees of bams course??
---
Arfat irfan patelasked on 19-Jul-2018 06:05:28
What it the fees of bams course??
---
AISHWARYAasked on 19-Jul-2018 05:09:48
I want get admission for bams course
---
Sakshi kinagiasked on 16-Jul-2018 06:11:00
What is fees structure of this college for bams
---
rutuja chavanasked on 12-Jul-2018 15:56:24
per year fees
---
Abhikasked on 05-Jul-2018 11:30:00
What is the fee
---
Sakshi Lambatasked on 30-Jun-2018 05:54:15
What is the fees for bams???
---
Janvi Kordeasked on 26-Jun-2018 05:02:23
Can I got admission
---
Tejaswini shewaleasked on 25-Jun-2018 10:05:30
admission for bams in your college
---
Narayan moreasked on 20-Jun-2018 09:30:28
adimssion prosses
---
Jasbir Singhasked on 20-Jun-2018 04:44:21
186 in neet may we get bams
---
Pushpak Namdevrao Rathodasked on 17-Jun-2018 14:55:08
what if i selected from neet to SAM college.......then what will be the fees per year for BAMS
---
Sunilasked on 16-Jun-2018 11:09:40
Bams
---
Jyeshtha umesh joshiasked on 16-Jun-2018 08:45:14
Cut off
---
Aishwarya Angreasked on 14-Jun-2018 19:12:11
Which entrance exam required to get admission ?
---
Atul kadamasked on 14-Jun-2018 15:13:20
Fee structure ashtang ayurvedic mahavidyalaya
---
Simran palasked on 14-Jun-2018 04:19:52
Fees structure for Bams
---
Shravani pravin kulkarniasked on 12-Jun-2018 17:03:03
Fees
---
Damale Pratiksha ambadasasked on 07-Jun-2018 10:12:39
Plz give mi info
---
Akankshaasked on 07-Jun-2018 09:03:42
Admission
---
Pranali moreasked on 07-Jun-2018 03:24:26
What is fee structure of rsm tilak collrge pune
---
Pharate Siddhi Sharadasked on 06-Jun-2018 06:27:51
Fees for BAMS
---
Arya Lohokareasked on 04-Jun-2018 12:54:00
How much fees and what is the cut off for year 2017
---
Yogitaasked on 01-Jun-2018 05:26:05
What is the stipend for nonclinical and clinical Pg courses?? As well what was the last year cutoff for open pg admission?
---
komal Anant Rahateasked on 30-May-2018 09:32:59
what are the fees for BAMS faculty in private admission?
---
Gayatri Hiraskarasked on 09-Mar-2018 12:28:26
how much is the fees n duration..... for ayurveda.?
---
Sanjay Randadasked on 05-Feb-2018 10:39:03
About fees for bams
---
---
Mohammad Hassanasked on 06-Nov-2017 15:04:59
Cutoff for admission
---
Rutvi Patelasked on 12-Sep-2017 10:30:42
-
---
Akriti Aroraasked on 07-Sep-2017 06:25:18
I want to know the admission criteria nd also the fee structure esp for Panchkarma and Kaya Chikitsa
---
aman tiwariasked on 26-Aug-2017 08:40:32
About md ayurved
---
Shivshankarasked on 12-Aug-2017 07:41:31
I got admission in bmam but i dont know about how much amount demand draft dd shoud be drawn
---
Shweta Patilasked on 08-Aug-2017 17:34:19
Fees
---
---
Aayushi Budhram Barewarasked on 04-Aug-2017 16:54:42
Sir can I get to know about fees in ashtang ayruvedic college
---
Pallavi Vitthal Dudhabawareasked on 01-Aug-2017 04:41:41
I want to know about the fee structure of BMAM college of ayurveda os nagpur
---
mayuri thakareasked on 15-Jul-2017 14:40:54
want to know fees structure for bams
---
Shridharasked on 28-Jun-2017 14:11:00
What are the fees for adm to this college?
---
Shruti sadavarteasked on 26-Jun-2017 10:45:47
Fees and eligibility criteria
---
Pooja Soniasked on 25-Jun-2017 08:31:03
I have scored 144 in NEET 2017 can I get admission in asthang without donation amd what is fees?
---
Pooja Dinesh Soniasked on 25-Jun-2017 08:28:11
How to get admission in asthang ayurved mahavidyalay how much fees, marks how much in NEET i have 14
---
Azra Mahjbeeasked on 14-Jun-2017 08:04:30
For process of Admission
---
aashishasked on 10-Jun-2017 04:38:13
cut off for obc
---
SOLANKI FORAMKUMARI PRAKASHSINHasked on 08-Jun-2017 13:13:22
yes
---
aryeshasked on 05-Jun-2017 09:45:08
what is the fee structure of your college can u plzz elaborate
---
prathmesh pramod mukkawarasked on 23-May-2017 06:47:27
sir i am interesting to take admission in your institution for bams and bams for the eductional year
---
Asif pathanasked on 21-May-2017 07:26:03
Give the information about fees structure
---
KOMAL SHAHasked on 17-May-2017 13:25:36
ADMISION INQUARY FOR BAMS COURSE
---
Sonal Ninaweasked on 12-May-2017 11:33:21
I from SBC category can I get concession in fees if I get admission in bans college I scored 71 in
---
Rucha Ganesh Mutalikasked on 01-May-2017 02:35:09
Required fee structure
---
kiran tikamkarasked on 25-Mar-2017 07:37:15
sir plz tell me the BAMS COURSE fees
---
dnyaneshwar shindeasked on 18-Mar-2017 17:05:31
Fees per year
---
Sarfarajasked on 12-Mar-2017 18:34:00
Want seat
---
Anand kumarasked on 25-Feb-2017 03:55:03
9
---
Titesh khedeasked on 20-Dec-2016 16:26:54
Fees structure
---
Dinesh patelasked on 16-Dec-2016 07:48:05
Fess
---
rohit shindeasked on 14-Dec-2016 03:35:20
3
---
vivek singhasked on 11-Nov-2016 18:28:54
fee structure for BAMS ??
---
Richa srivastavaasked on 10-Nov-2016 14:36:12
Fees of bams and admission
---
Anitaasked on 04-Oct-2016 13:46:22
Sir,l want to know about the fee structure for MD/MS Ayurveda in stree rog and parsuti vighan
---
Vidhiasked on 30-Sep-2016 08:57:18
Fees structure
---
Interested in Ayurved Mahavidyalaya
Most Searched Medical Colleges in India