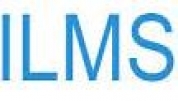 Institute of Law and Management Studies Fees Structure
Courses & Fee of Institute of Law and Management Studies
| Specialization | Duration | Total Fees (Approx) |
| --- | --- | --- |
| Finance | 1 years, parttime | Rs. 6.9 Lakhs |
| Human Resource Management | 1 years, parttime | Rs. 6.9 Lakhs |
LLB, LLM, PG Diploma in Law, BA LLB Hons, BBA LLB Hons
| Specialization | Duration | Total Fees (Approx) |
| --- | --- | --- |
| LLB | 3 years, fulltime | Rs. 1.4 Lakhs |
| LLM | 2 years, fulltime | Rs. 1 Lakhs |
| BA LLB Hons | 5 years, fulltime | Rs. 2.1 Lakhs |
Photo Gallery

Watch Videos
Asked question about ILMS fees structure and courses
eligibilty for mba?
asked by reena
How much fees for full course will complet. & how is placement and scolarship.?
asked by Md Anas
Fee for 1 year of BALLB?
asked by Vivek Kashyap
Which is the best college for 3 years llb in Haryana and what about university institute of law and??
asked by Sahil
tell about transportation and hostel fees?
asked by alka
Query?
asked by DIKSHA WADHWA
Query what is the eligibility for getting admission?
asked by KRITIKA
Need Advice! Ask the question, We would be happy to help you.
Ask an Expert
Interested in Institute of Law and Management Studies
Most Searched MBA Colleges in Gurgaon