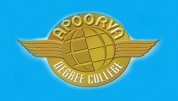 Apoorva Degree College Fee Structure
?
College Type

Private College

Campus Area

8 Acres

Total Number of faculty

28

Total Number of Student

2400

Courses

Under Graduation / Post Graduation

Top Recruiters

Infosys, TCS, CTS Etc.

Ranking

College ranked as the 204th Best MBA College in India by Business Today

It is one of the top 10 MBA colleges in A.P. (APSCHE data)
Courses, Duration, Course Type and Fee Structure
Master of Business Administration
Need Advice! Ask the question, We would be happy to help you.
Ask an Expert
Interested in Apoorva Degree College
Most Searched MBA Colleges in Telangana