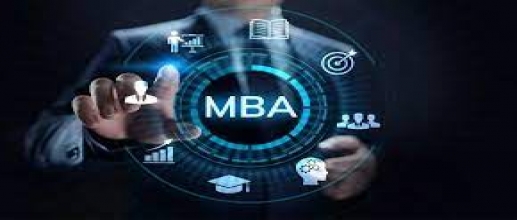 If you're thinking of pursuing an MBA, there are many options. Information technology, International business, and finance are just a few of the fields to choose from. Each has unique advantages and disadvantages, so it's important to find one that best fits your interests and career goals. You may even have a particular area in mind, such as healthcare, finance, or supply-chain management, and would like to further specialize in that area.
Information Technology
An MBA in Information Technology can lead to a variety of rewarding careers. It can prepare you for positions such as systems analyst, database administrator, security analyst, research scientist, and network architect. It can even lead to C-level positions, such as chief data officer or management consultant. If you'd like to advance to a higher level in an organization, an MBA in information technology is a great choice.
An MBA in Information Technology focuses on management aspects of the field, as well as the technological aspects of IT. It also teaches students how to manage staff, budget for hardware, and work with upper management. MBA programs in this field also offer students a variety of electives related to data and software.
The Information Technology field requires a unique combination of technology and business knowledge. Job applicants must know both basic business functions as well as the latest technologies. They must also understand which software are used by specific groups and how to install the right systems for clients. As a result, an MBA in Information Technology is a good choice for someone who is passionate about information technology.
General management
If you want to become a manager in a company, the field of general management is a great choice. As a general manager, you will make important decisions every day. You will also have to deal with people and their needs. You must have a decisive mindset and the ability to resolve conflict. It is a stressful job, and you must be able to lead people to their goals.
As a general manager, you can lead an organization as well as its stakeholders. You can become the company's leader by leading its strategy and growth. Alternatively, you can choose a consulting career to advise companies on general management practices. This type of job will allow you to advise companies on the best practices in a particular area.
A general manager's responsibilities are varied. For example, a large multinational company will be organized according to its geography, product lines, or customer groups. The general manager will oversee all aspects of the operation of a particular segment and report to the higher management. An MBA in general management will not guarantee you a top position, but it will expose you to different aspects of a company.
International Business
Graduates of MBA programs in international business are prepared for the complexities of conducting business across borders and cultures. A degree in international business can lead to careers in positions such as project manager, human resource manager, or chief financial officer. International business graduates also make excellent sales directors, technical advisors, and coordinators.
The demand for MBA graduates with an international business specialty is on the rise. As the world economy becomes more globalized, business opportunities are booming worldwide. An MBA in international business will give graduates a competitive advantage in the business world, where their network of business contacts is unlimited. In addition to developing strategic problem-solving skills, an MBA in international business will give you hands-on experience managing businesses across various countries.
Global competition is fierce and diversified, and international business professionals need to understand a global marketplace in order to survive. The field requires a person with the right personality traits and interests to excel. Adaptability is another important trait in international business because the nature of international business is constantly changing.
Finance
An MBA in finance is a great choice for those looking to make a big impact in their chosen field. Not only can finance professionals help people manage their money but their knowledge and expertise in the field are also highly valued by employers. The government has put a focus on financial management for small businesses, and it's expected to result in economic development for the country. Fintech companies are also thriving in this field, and the marketing of financial services is becoming more convenient for consumers. Students can take specialized finance courses to build their expertise in the field. The financial services industry is always in demand and is highly paid.
A finance MBA is especially beneficial for people looking to work in corporate budgeting, planning, investments, microeconomics, and risk management. A finance MBA can prepare students for advanced positions within the finance industry, and many current finance professionals prefer MBAs with a finance concentration. For example, a financial manager may be able to transition to the role of the chief financial officer, a position that typically pays over $160,000 per year.