Updated: Aug 08, 2018
by
Admin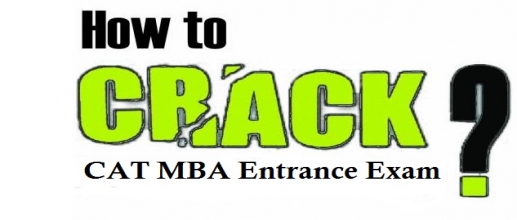 CAT is the main exam for the admissions of MBA in elite colleges. It is a national level management test. It is conducted every year by one of the IIMs for the MBA admissions. Not to forget CAT exam is the most sought entrance test for the admissions of MBA.
You will not only have to study well but you will need other skills to crack CAT in the best way possible. Here we list out the top 5 skills which you should have to crack CAT.
1. Be Confident
It is very important that you think positive and be very positive. You need to have faith in yourself. Don't get demotivated regarding your study performance. Make use of your time. Do not let your personal matters led you to be depressed. Read positive quotes. Be prepared and hope for the best. Make sure your positivity is upbeat and also be very enthusiastic. "I can, I will, end of story."
Most Popular: CAT 2018-2019 Application Form Guide-Petty Mistakes to Avoid
2. Resist Your Anxiety/Fear
We understand that you will be worried about your performance and other exam tensions, but control your excitement about the exam. As it is not only a test it's a test for your nerves as well. You need to be very patient and calm.
3. Time Management and Planning
This is another crucial factor in CAT exam. You have to make sure to manage your time. Make sure to write and practice as much as you can. Practice makes a man perfect. Have a planner and keep updating about your routine and things to do. This way you will be on track of time.
Read Also: CAT 2018-19 Exam Pattern & Syllabus - Preparation Tips at Home
4. Emotional Barrier
Avoid being emotional and do not be psychologically stressed. It will affect your routine and you won't be able to concentrate on your education. Always have faith and determination. Don't just give away. Be very proactive and do not let anything push you down.
Sometimes in life you will face ups and downs but that doesn't mean you quit or let it affect you. Know your goal and aim for it. You should be able to score well in the first attempt itself. Problems can be solved but your education matters a lot down the line in future.
5. Success
The word itself brings smile on everyone's face. You should forget about the myth that it is a difficult exam to crack. Fill your mind with passion for success. Nothing can stop you from reaching your destination. Motivate yourself to achieve the target. Dream big and work for it.
Ultimately do not waste your time. Make use of every second and be sure to understand and be thorough with the topics. CAT exam is difficult but nothing can beat your hard work.
Most Viewed: Why CAT Exam is Important for MBA Aspirants?