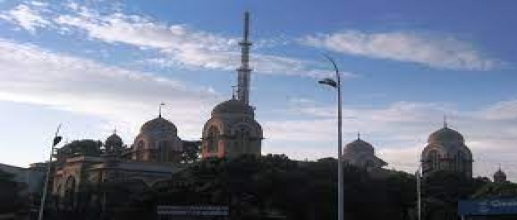 MJMC in Distance Education is a way of learning that doesn't require being physically present in a traditional classroom. Instead, you can study and earn your MJMC degree from the comfort of your own home or anywhere you have an internet connection.
The most common question asked is Can I Do Journalism in Distance Education? Imagine you have a busy schedule or live far away from a university that offers MJMC. With distance education, you don't have to worry about travelling to campus. Instead, you can access your courses, study materials, and assignments online. That means you can learn independently and fit your studies with other commitments.
Through the MJMC Course, Students learn about media ethics, reporting, digital media, and public relations. This program prepares students for several jobs in media. These fields could be journalism, broadcasting, advertising, and public relations.
Particulars

Details

MJMC Course Duration

2 years (Minimum)

4 years (Maximum)

MJMC Eligibility

UG degree from a recognized board with a minimum of 50% marks.

MJMC Full form

Master of Journalism and Mass Communication

Age Limit

No age limit.

Admission Process

Merit /Entrance Exam

Average Course Fees

INR 30,000 – INR 2,50,000 per annum

Average Salary Offered

INR 3.5 L per annum
Is a Distance Education MJMC degree valid?
1. Validity and Recognition:
Distance Education MJMC degrees are legitimate and hold recognition in India.
Vital regulatory bodies acknowledge them. The UGC and Distance Education Council (DEC) are necessary. These organizations ensure that the programs meet specific quality standards.
2. Credibility Linked to Institution:
The credibility of a Distance MJMC degree is closely tied to the institution offering it.
Reputable universities and colleges with proper accreditation maintain high academic standards. That is to ensure that the education provided is of good quality.
3. Career Opportunities:
MJMC Graduates are well-prepared for the media and communication industry.
They can enter fields such as journalism or broadcasting quickly. They can also work in radio or television production.
Additionally, opportunities in advertising and public relations are available too.
MJMC Distance Education Benefits
Here are the ten benefits of pursuing a Journalism correspondence course in India
Flexibility to Learn Anywhere: With MJMC distance education, you're not tied to a physical classroom. You can learn from home, a cafe, or even while travelling, as long as you have an internet connection.
Create Your Learning Schedule: You're in control of your study time. You can choose when to watch lectures, complete assignments, and participate in discussions. It is super helpful if you have a job or family commitments.
Balancing Work and Study: If you're working, MJMC distance education lets you pursue a higher degree without quitting your job. You can study after work hours or during weekends.
No Commute Hassles: Say goodbye to commuting. No need to rush to campus in traffic or bad weather. Your classroom is just a click away.
Personalized Learning: Since you set your pace, you can spend more time on interesting topics and quickly move through what you grasp.
Global Learning Community: You'll interact with classmates from different places and backgrounds, giving you a broader perspective on journalism and mass communication.
Accessible Resources: All your study materials are usually available online, including video lectures, e-books, and articles. You can access them anytime for revision.
Digital Skills: MJMC distance education helps you become tech-savvy as you'll be using online platforms, valuable skills in today's digital world.
Cost Savings: You save money on commuting, housing, and sometimes course materials. This can make pursuing higher education more affordable.
Career Advancement: Adding an MJMC degree to your resume can open new job opportunities and boost your journalism, media, or communication career.
Attractive Salaries: Offers lucrative pay, even for freshers. Roles like journalism and news anchoring are famous.
MJMC Distance Education Fees
MJMC Distance Education fees vary among universities. Typically, these programs are affordable, making quality education accessible. Scholarships & financial aid options are often available. These can help in easing the financial burden for aspiring media professionals.
| | |
| --- | --- |
| Top Distance Journalism Colleges in India | Annual Fee for MJMC Distance Program (INR) |
| IGNOU MJMC fees | 26,600 |
| Acharya Nagarjuna University | 22,990 |
| | 9,000 |
| Bharathidasan University | 20,000 |
| Kurukshetra University | 22,000 |
| Madurai Kamaraj University | 17,000 |
| Nalanda Open University | 12,000 |
MJMC Distance Education Eligibility Criteria
Here are the eligibility criteria for MJMC Distance Education in India:
? Bachelor's degree from a familiar university or institution.
? Some universities need at least 50% of your bachelor's degree marks.
? Some universities require candidates to pass an entrance exam. (If applicable)
? Specific programs may ask for previous work experience in related fields. But others accept recent graduates.
? There might be a relaxation in eligibility criteria for candidates belonging to reserved categories.
? Indian citizens can apply, and some universities also accept foreign nationals.
MJMC Distance Education Admission
If you're looking to enroll in an MJMC Distance Education program, here's an easy-to-follow guide:
Find the Right University: Look for a university that offers the MJMC Distance Course. You can search online or ask for references.
Check Eligibility: Make sure you meet the university's eligibility criteria. That could involve educational qualifications or other requirements.
Get the Application Form: Obtain the application form from the university. Some universities might offer online forms, while others could have paper forms to fill out.
Complete the Form: Fill in the application form with your details. Take your time to ensure accuracy.
Attach Required Documents: Gather necessary documents like your academic records and identification proof. Attach these to your application.
Submit Your Application: Send your application to the university according to their instructions. That might involve online submission or mailing the form.
Entrance Exam (if Needed): If the university requires it, prepare for and take the entrance exam as per their guidelines.
Wait for Admission Decision: The university will review your application and inform you if you've been accepted into the program.
Pay the Fees: Once you receive an admission offer, you must pay the program fees. Follow the university's payment instructions.
Start Your Classes: After completing all the necessary steps, you can begin your MJMC Distance Education journey and access your courses online.
Best University for MJMC Distance Education
The top universities have a strong curriculum taught by experienced professors. They prioritize flexible learning options. It provides a platform to hone media skills, fostering aspiring journalists and communicators.
1. Alagappa University MJMC Distance Education: Apply online through the university's official website. To be eligible, you need a bachelor's degree in any discipline. The annual fee for the MJMC Distance Education program is INR 10,000. Alagappa's MJMC curriculum is your creative playground. They cover everything from multimedia to in-depth journalism ethics. It's a blend of theory and hands-on experience.
2. Madurai Kamaraj University: Candidates can apply online. Eligibility requires a bachelor's degree in any discipline. The annual fee is INR 17,000. Applying to MKU is as convenient as sending a text message. The online application portal is made to be easy to use. It helps you meet all the deadlines.
3. Kurukshetra University: For KU, visit the official website and apply online. Having a bachelor's degree in any field determines the eligibility. The annual fee is INR 22,000. Their unique curriculum is well-known. It takes you behind the scenes of media, from newsrooms to advertising agencies.
4. Acharya Nagarjuna University: Usually, they release their application forms via an official notification. You must hold a bachelor's degree in any discipline to be eligible. The annual fee is INR 14,000. ANU offers flexibility like no other. ANU's MJMC program is a blend of tradition and innovation.
5. IGNOU MJMC Distance Education: The least duration to complete the program is two years, and the maximum is 5 years. IGNOU's distance education model involves providing study materials to students through print materials, online resources, and multimedia components. Students are expected to complete assignments and projects based on the study materials provided. The mode of admission process is online.
MJMC Distance Education Syllabus
The MJMC syllabus is a comprehensive blend of theory and practical learning. It covers media ethics, digital journalism, advertising, and public relations. The pedagogy emphasizes hands-on experience and case studies. Often, they will also include internships and industry interaction. They do all this to foster well-rounded media professionals.
| | |
| --- | --- |
| 1st Year | 2nd Year |
| Human /Mass Communication | Media Writing |
| Electronic Media | Media Production |
| New Media and Mobile Communication | Media Management |
| Advertising and Corporation communication | Media Laws |
| Print Media | Media Research |
| Production portfolio | Production Portfolio |
How to select the best university for a Distance MJMC Course?
When choosing a Distance MJMC course, consider these factors:
When searching, look for ones that specialize in media and journalism education. The universities will have a curriculum designed for the fast-changing media industry.
Look for universities that have connections to media organizations. These schools can provide internships and industry experience.
Check the expertise of the faculty, including their media and journalism experience.
The accomplishments of alums in media careers show the program's quality.
Choose a university that updates its curriculum regularly. It must keep up with changing media trends and technologies.
Ensure the university provides access to advanced media tools, software, and platforms.
If you're working while studying, opt for a university that offers flexible schedules.
Assess the availability of support services such as career counselling and academic guidance.
Search for universities that organize networking events, workshops, and conferences.
MJMC Distance Education Scope
The scope of MJMC Distance Education extends beyond just job opportunities. It opens doors to a vibrant and ever-evolving industry. Here are some additional insights into the content of this program:
Diverse Job Roles: With an MJMC degree, you can enter various roles, such as a journalist, content creator, social media manager, public relations specialist, news anchor, video producer, and more.
Media Houses: You can work in newspapers, magazines, TV channels, radio stations, online news portals, and digital media companies.
Advertising and PR Agencies: MJMC graduates are valued in advertising agencies for roles like copywriting, creative content development, and media planning. In PR firms, you can handle communication strategies for clients.
Digital Platforms: In the internet age, your skills can be used for online platforms, podcasts, streaming services, and social media channels.
Corporate Communication: Many companies hire MJMC graduates for internal and external communication needs, managing newsletters, press releases, and corporate events.
Government and NGOs: Public information departments, ministries, and non-governmental organizations often require skilled communicators to convey messages to the public.
Freelancing: If entrepreneurial, you can work as a freelance journalist or content creator or even start a media-related business.
Media Research: Your knowledge can be used in media research firms, helping organizations understand audience preferences and media trends.
Education: You can teach journalism and mass communication in colleges or universities.
Global Opportunities: As media is borderless, your skills can be applied globally, allowing you to work with international organizations or even as a foreign correspondent.
Personal Branding: With the rise of personal branding, you can become an influencer, blogger, or YouTuber focusing on niche topics.
MJMC Distance Education Employment Areas
News Media:

NDTV
Times of India Group
The Hindu
Hindustan Times
Indian Express
Zee Media Corporation

Television and Broadcasting:

Star India
Sony Pictures Networks India
Network18
Sun TV Network
Door darshan

Advertising and Public Relations Agencies:

Ogilvy India
JWT India
Ad factors PR
Genesis Burson-Marsteller
Perfect Relations

Digital Media and Online News Portals:

Scroll. in
The Wire
Quintillion Media
The Print
First post

Government and Public Sector Organizations:

Press Information Bureau (PIB)
Prasar Bharati (All India Radio and Door darshan)
Indian Space Research Organization (ISRO)
Ministry of Information and Broadcasting
Ministry of External Affairs (MEA)

Corporate Communication Departments:

Tata Group
Reliance Industries
Infosys
Aditya Birla Group
Mahindra & Mahindra

Educational Institutions:

Universities and colleges across India often hire MJMC graduates for teaching and communication-related roles.

NGOs and Non-Profit Organizations:

Amnesty International India
Oxfam India
Save the Children India
PRS Legislative Research
CRY - Child Rights and You
Job Opportunities after MJMC
Journalist
News Editor
Content Writer
Copywriter
Public Relations Manager
Social Media Manager
Media Planner
Digital Marketing Manager
Broadcast Producer
Corporate Communications Specialist
Advertising Account Executive
Video Editor
Communication Consultant
Research Analyst
Photojournalist