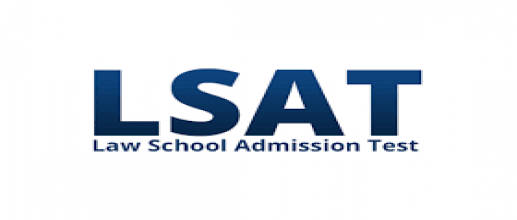 The LSAT India 2024 application form is currently accessible on lsatindia for the January 2024 and May 2024 sessions. LSAT is a pathway to admission to Top Law colleges in India. If you aspire to study at one of these esteemed law institutions, you must submit your application for the exam before the LSAT 2024 Registration Last date. This article provides information about the closing date for application submissions and a detailed application process outline.
LSAT India, the Law School Admission Test India, is an examination organized by the Law School Admission Council (LSAC). Its primary purpose is to facilitate students in gaining admission to 5-year LLB, 3-year LLB, and LLM courses offered by leading private law colleges in India.
Like LSAT India 2023, LSAT India 2024 will also be conducted in two separate sessions. However, it's essential for prospective candidates seeking to complete the application form to be aware that the LSAT India 2024 Exam Dates differ from those of LSAT 2023.
For the January session of LSAT India 2024, the application deadline is January 10, 2024. Conversely, the last date to apply for the May session of LSAT India 2024 is May 7, 2024. Detailed information on how to complete the LSAT India application form for 2024 and other significant LSAT India 2024 dates can be found below.
| | |
| --- | --- |
| Particulars | Details |
| Exam name | Law School Admission Test |
| Conducting Body | Pearson Vue, on behalf of LSAC |
| Exam Level | National |
| Exam Mode | Online |
| Official website | www.discoverlaw.in |
| Registration fee | Rs. 3499 |
| Helpline email | www.isatindia@pearson.com |
LSAT India 2024 Important Dates
The LSAT India 2024 examination has crucial dates that prospective candidates should remember. This test, designed to facilitate admissions into various law courses at prominent private law colleges in India, will be held in two distinct sessions.
These dates are pivotal, so adhere to them if you plan to participate. Additionally, for a comprehensive understanding of the application process and other pertinent details, consider referring to the official LSAT India 2024 website.
| | |
| --- | --- |
| Event | Date |
| LSAT India 2024 Registration start | August 14 2023 |
| LSAT 2024 January Registration last date | January 10 2024 |
| LSAT 2024 January Exam Date slot booking | 10-12 Jan 2024 |
| Jan System readiness check & Mock test | December 17 2023 - January 17 2024 |
| LSAT 2024 January Exam Date | 20-21 Jan 2024 |
| Jan Exam result | To be announced |
| LSAT 2024 May Registration last date | May 7 2024 |
| Exam scheduling or slot booking May | To be announced |
| Mock Test | March 29 - May 12 2024 |
| LSAT 2024 May Exam Date | 16-19 May 2024 |
| Exam result | To be announced |
LSAT 2024 Eligibility Criteria
Students must receive at least 45% in their 10+2 or equivalent test from a recognized board to enrol in the BA LLB program.
Students must have a Bachelor's degree in any subject and receive at least 45% on the qualifying exam to enrol in the LLB program.
Candidates for the LLM program must have completed three years of LLB studies, five years of LLB studies, or a BA LLB program with a minimum cumulative GPA of 45%.
LSAT 2024 Application Process
Candidates may only apply online for the LSAT 2024 Exam. On the website, you can access the application form.
Do the Registration online via the official website.
Provide information such as name, birth date, educational background, and address.
Selecting legal schools and adding photos in the required format.
Paying the application fee for the LSAT in India
Candidates can apply to the affiliated colleges after completing the registration process.
Before submitting the form, applicants must double-check all the information listed on it.
LSAT 2024 Application Form Correction
Candidates can save their completed LSAT online application form before submitting it.
If a mistake was made when filling out the form, the person can review the form and make the necessary corrections.
However, aside from the educational requirements and accompanying college information, you cannot modify the application form once it has been submitted.
The following actions must be taken by candidates to amend any information regarding their college or educational background:
Visit the LSAT India Official Website's sign-in page.
Enter your credentials, such as email ID & password, to log in.
On the screen will appear the LSAT application form that has been completed.
Make any revisions at this point.
LSAT 2024 Exam Pattern
The passages are followed by objective-type questions on the passage in the LSAT—India 2024 exam format.
| | |
| --- | --- |
| Particulars | Description |
| Exam mode | Online |
| Exam medium | English |
| Exam duration | 2 hours 20 minutes |
| Total no. of questions | 92 |
| Sections | Analytical reasoning, Logical reasoning (1), Logical reasoning (2), Reading comprehension |
| Questions format | Objective (MCQ) |
| Negative marking | No |
| Scoring pattern | The score band is between 420 and 480, awarded with percentile rank. |
LSAT 2024 Syllabus
The LSAT—India 2024 syllabus is divided into four sections: Analytical Reasoning, Logical Reasoning (1), Logical Reasoning (2), and Reading Comprehension, each subject lasting 35 minutes. Throughout the four portions, there are roughly 92 questions. The following abilities are assessed on the syllabus:
Analyzing and understanding lengthy texts.
Organizing and managing data from such complicated texts to derive relevant insights.
The capacity to analyze arguments critically and judge their value and reliability.
LSAT 2024 Preparation Tips
The well-known law entrance exam enables applicants to apply nationwide to prestigious private law schools. Therefore, you must have a successful study plan to pass the exam.
Read the chapter attentively to discover hidden meanings and identify the structure and type of relationships between the various issues.
Recognize and assess every response option concerning the provided question.
Learn some strategies for answering reading comprehension problems.
LSAT 2024 Admit Card
The issue of the Hall Ticket will be online. Candidates who have reserved their exam places through the scheduling process can access the admission card. The admit card, also known as the LSAT—India 2024 appointment letter, will be delivered to the candidate's registered email once the candidates have booked the exam.
LSAT 2024 Result
The LSAC will provide the LSAT—India 2024 results online for each session a few days following the exam. Enters will download the results from the official admissions website by entering their login information. The scorecard will include information on the candidate, such as name and roll number, as well as the candidate's score in the range of 420 to 480 and percentile rank.