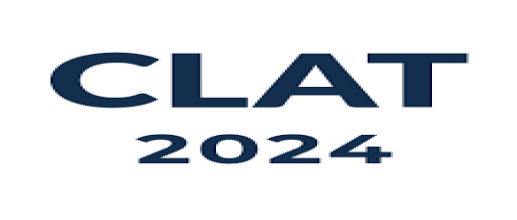 The Central government has clarified its decision regarding the Common Law Admission Test (CLAT) in 2024. They support the request presented to the Delhi High Court to allow CLAT to be conducted in regional languages. The Education Ministry has also not objected to conducting CLAT 2024 in regional languages. That means they favour offering the exam in languages other than English to make it more accessible to a broader range of students.
The Ministry also referred to the National Education Policy (NEP) 2020, which states that law schools in each state should consider providing education in English and the local language of the state where the institution is located. This prepares future lawyers and judges who can work proficiently in both languages. This information was shared with a panel of judges, including Chief Justice Satish Chandra Sharma and Sanjeev Narula, during a public interest litigation (PIL) hearing brought by a student named Sudhanshu Pathak.
The Court has requested the government to provide a detailed response to the case and has scheduled another hearing for September 15 to discuss the matter further. The Court has also asked the National Testing Agency (NTA) to respond to the same issues.
A consortium of NLUs already announced the CLAT 2024 Exam Date. It will be conducted offline on December 3, 2023. The Consortium recently submitted a statement explaining that conducting CLAT 2024 in multiple languages is impractical due to various difficulties. They mentioned that they plan to make a policy decision about future CLAT exams after receiving expert input and conducting thorough consultations.
The Consortium also pointed out that CLAT and the All India Bar Examination (AIBE) should not be compared because they significantly differ in assessing candidates.
Know about the CLAT Exam
The Consortium of NLUs administers the Common Law Admission Test, often known as CLAT, a national-level law entrance exam for admission to five-year integrated LLB (UG) and 1-year LLM (PG) programs. The exam is held for admission to 24 NLUs for undergraduate and 21 NLUs for postgraduate programs. The exam is given offline using a pen-and-paper style, and applicants must answer questions from
UG Courses
English
Current affairs
GK
Legal Reasoning
Logical reasoning
Quantitative mathematics
PG Courses
Constitutional law
Torts
Jurisprudence
IPC
CrPC
CPC
Family law
IPS
CLAT 2024 Exam date
| | |
| --- | --- |
| Events | Dates |
| CLAT 2024 Online registration | July 1 2023 |
| CLAT 2024 application form's last date | November 3 2023 |
| Exam date | December 3, 2023 |
| CLAT 2024 Result Date | Dec 2023 |
| Invite list | Dec 2023 |
| Counselling | Dec 2023 |
CLAT 2024 Eligibility Criteria
All applicants who wish to participate in the CLAT 2024 must be eligible as determined by the Consortium of National Law Universities. Before the deadline, all qualified candidates must complete the CLAT 2024 application form. The application process is ongoing. Candidates are required to submit the form by November 3 by paying the CLAT 2024 Registration fees. These requirements include academic requirements, minimum grades, age restrictions, etc.
| | |
| --- | --- |
| UG Criteria | Requirements |
| Educational qualifications | 12th or equivalent with 45% marks (40% for SC/ST) |
| Age limit | No age limit |
| Number of attempts | No limit |
| | |
| --- | --- |
| PG Criteria | Requirements |
| Educational qualifications | 5 years integrated or 3-year LLB exam |
| CLAT 2024 Age limit | No age limit |
| Number of attempts | No limit |
CLAT 2024 Syllabus
Candidates can use the CLAT curriculum to understand the courses they must study for the National Law entrance exam. It should be mentioned that the Consortium of National Law Universities (NLUs) is responsible for providing the CLAT syllabus. The number of exam questions has decreased from 150 to 120. The exam completion time is two hours for candidates. Over 130 exam sites in India will host the exam.
| | | |
| --- | --- | --- |
| Subjects | No. of questions | Weightage (%) |
| Current affairs | 35-39 | 25% |
| English language | 28-32 | 20% |
| Logical reasoning | 28-32 | 20% |
| Quantitative techniques | 13-17 | 10% |
| Legal Reasoning | 35-39 | 25% |
| Total | 120 | 120 |
CLAT 2024 Exam Pattern
The Consortium has published the exam pattern, which includes information regarding the structure of the question paper, including the types of questions given, the scoring system, and themes. Candidates must know the exam format and material to take the exam.
Category

UG

PG

Duration

2 hours

2 hours

Mode

Offline

Offline

No. of questions

120

120

Subjects

English Language

Current Affairs, including GK

Legal Reasoning

Logical Reasoning

Quantitative Techniques

Constitutional Law

Other Law Subjects include Contract, Torts, Criminal Law, International Law, IPR and Jurisprudence.

Total marks

120

120

Marking scheme

+1 correct answer
-0.25 wrong answer

+1 correct answer
-0.25 wrong answer
CLAT 2024 Result
A few hours after the test, the tentative CLAT 2024 answer key will be made public, and a two- to three-day objection period follows. The final answer key is released simultaneously with the results. The tentative dates for post-exam activities are listed below.
| | |
| --- | --- |
| Event | Dates (Tentative) |
| Provisional answer key | December 3, 2023 |
| Final answer key | 2nd week Dec 2023 |
| Result 2024 | 2nd week Dec 2023 |
| Objections against result | 3rd week Dec 2023 |
CLAT 2024 Preparation Tips
Preparing for the CLAT 2024 exam can be a challenging yet rewarding journey. Here are some tips to help you get ready:
Understand the Exam: First, grasp the CLAT exam pattern and syllabus. Know the subjects and topics you need to cover.
Create a Study Schedule: Plan a study timetable that suits you. Allocate time for each subject and stick to it. Consistency is key.
Study Material: Choose quality study materials and books recommended by experts. Online resources and coaching can also be beneficial.
Practice Regularly: Solve previous year's CLAT question papers and sample papers. This will aid you to know the exam pattern and improve your time management skills.
Mock Tests: Take CLAT 2024 mock tests regularly. These simulate the real-time exam environment and help identify your strengths and weaknesses.
Focus on Weak Areas: Concentrate more on the challenging subjects or topics. Seek help from teachers, peers, or online resources when needed.
Revision: Allocate time for review before the exam. Review essential concepts and formulas.