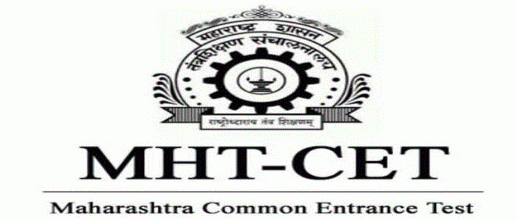 As announced by the examination authority, the MHT CET 2022 exam will begin on 11th June 2022. It will be conducted till 16, 2022. Maharashtra's State Common Entrance Test Cell has announced the MHT CET 2022 exam date on its official website.
According to the circular, the MHT CET 2022 exam will be held in 226 locations and will be done online. Along with exam dates for MHT CET 2022, the administration has also issued exam dates for additional exams and the MHT CET 2022 dates.
MHT CET 2022 Events

Dates

MHT CET 2022 Registration Started

February 10, 2022

MHT CET 2022 application last date without a late fee

31st March 2022

MHT CET 2022 application last date with late fee

April 1-7, 2022

MHT CET 2022 exam date

11th June to 16, 2022 (PCM Group)

17th June to 23, 2022 (PCB Group)

Admit card release date

To be notified

Result declaration

To be notified
MHT CET 2022 Admit Card may be downloaded from the official website by applicants who have filled out and completed the application form. The admit card will be out soon after the exam dates have been set. Furthermore, the candidate must have their login credentials on hand to download the admit card.
Applicants can use the MHT CET syllabus and exam pattern 2022 to help them prepare for the exam. They can also solve previous year's question papers and speed up their preparation to ace the exam.
On 10th February, the MHT CET application form 2022 was made available on the official website. The final date to apply for MHT CET is 31st March 2022. On the official website of Maharashtra's State Common Entrance Test Cell, the correction window for MHT CET 2022 will be released soon. Aspirants are recommended to fill MHT CET application form as soon as possible to avoid missing out on the opportunity.
MHT CET 2022 Exam Pattern
MHT CET 2022 exam pattern officially will be released soon by the Maharashtra Common Entrance Test Cell.
The test will be conducted online as a Computer Based Test, according to the MHT CET paper format.
MCQs with four possibilities and one right answer will be included in the MHT CET 2022 question paper.
The MHT CET 2022 exam will not have negative markings. However, the complexity of questions will be similar to JEE Main.
When preparing the question paper, 20% weightage will be given to 11 syllabus, and 80% weightage will be given to questions from the class 12 syllabus. It is according to the MHT CET syllabus.
Each paper is worth 100 points and will last 90 minutes.
The MHT CET exam format 2022 is most likely to remain the same as the previous year, and if any changes are made, they will be noted here.
Aspirants must be familiar with the MHT CET exam pattern 2022 to comprehend the marking scheme, exam duration, marks per question, and total exam marks. Take a peek at the exam pattern for the MHT CET below:
MHT CET 2022 Particulars

Details

Mode of Examination

Online, Computer Based Test

Number of Sections in MHT CET

There will be two sections-

Section 1- Physics and Chemistry

Section 2- Mathematics

Duration of MHT CET 2022 Exam

180 minutes (90 minutes for each section)

Type of Questions in MHT CET 2022

Multiple Choice Questions

Total number of Questions

150 (50 questions for each subject)

Total Marks

200 marks (100 marks for each section)

Language of MHT CET 2022

English language

Physics and Chemistry will be in English/Urdu/Marathi

MHT CET 2022 Marking Scheme

Physics & Chemistry - 1 mark will be awarded for every correct answer.

Mathematics - 2 marks will be awarded for every correct answer.

Negative Marking

There will be no negative marking
MHT CET 2022 Mock Test
Maharashtra Common Entrance Test Cell has already been issued MHT CET Mock Test 2022 to assist students in becoming comfortable with the online computer-based test and exam pattern. The Maharashtra CET cell has provided an official MHT CET mock test. The MHT CET 2022 mock test below is based on the exam format and MHT CET curriculum 2022.
Candidates studying for MHT CET 2022 should take mock exams regularly to obtain a sense of their exam preparation and expected results. It will also help in determining the level of difficulty of exam time management practice because the difficulty level of MHT CET is equal to that of JEE Main. Students can prepare for the exam using JEE Main sample papers and mock exams.
Instructions for MHT CET Mock Test 2022
The MHT CET mock test will last three hours.
As soon as the candidate enters the mock test window, the time restriction for the test begins.
At the end of the mock test, there is no need to click the "Submit" button because it will be saved automatically.
You can skip any question during the exam and move on to the next one.
The candidate will also have the option of switching between parts.
How to take Mock Test of MHT CET 2022
The test is available online and can be completed by following the steps outlined below.
Step 1: Go to the MHT CET 2022 official website and click on Mock Test Link. To sign in, click the Sign In option. Because this is a practice test, candidates do not need to input any login information.
Step 2: Candidates will get general instructions for taking the MHT CET mock test 2022 after logging in. Before beginning the test, carefully read all the instructions and click the Next button.
Step 3: Select I am ready to take an Exam after clicking the Next button, and the MHT CET sample test paper will begin.
Visit the official website for additional information on the MHTCET 2022 exam and remain up to date by keeping track of every notification – mhtcet2022.mahacet.org.