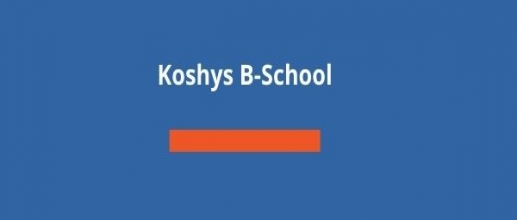 Koshys B-school was established in 2003 in Bangalore and is also listed amongst the reputed top Bangalore B-school. The Undergraduate courses offered in Koshys B-school are B.Com, BBA, BCA, and the Postgraduate courses offered by the Koshys B-School are MBA with various specialization subjects such as Health care Management, Marketing, Finance and Human Resource Management. This program accepts entrance exams like CAT, MAT, XAT, KPGCET etc., to get admissions in Koshys B-School.
Interested candidates can avail application forms Online from the Koshys B-School college webpage.
The candidates must have appeared for qualifying entrance exams for MBA admissions.
Completion of graduation degree without any backlogs in any stream is essential.
Koshys B-School MBA Cutoff Ranking
To secure MBA admission seats at the Koshya's B School, candidates must undertake either state or national entrance tests. The cut-off scores of these entrance exams do vary every year as per the factors affecting the changes. In addition, some of the accepted management exams such as CAT, MAT, XAT, CMAT, and KPGCET are held by the concerned committees as CBT exams.
| | | |
| --- | --- | --- |
| Course Name | Exam Accepted | KPGCET cut-off |
| MBA in Health care Management | XAT, CAT, MAT and KPGCET | 20729 |
| MBA in Financial Management | XAT, CAT, MAT and KPGCET | 20729 |
| MBA in Marketing Management | XAT, CAT, MAT and KPGCET | 20729 |
| MBA in Human Resource Management | XAT, CAT, MAT and KPGCET | 20729 |