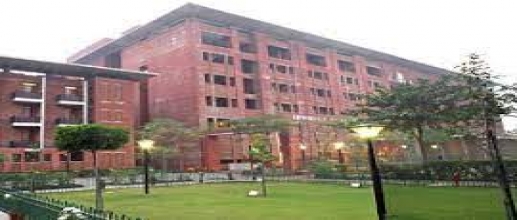 Jaypee Business School Noida commenced the MBA Admission 2023. Interested and eligible applicants can apply for Admission online. Jaypee Business School application form 2023 is available on the official website. The deadline for JBS Noida application submission is June 30 2023.
Before filling out the form, applicants must review the details mentioned on Jaypee Business School admission notification 2023. It includes eligibility criteria, fee structure, selection process and so on. Jaypee Noida accepts valid CAT, MAT, CMAT, XAT, GMAT, and ATMA scores for Admission to the MBA.
Jaypee Business School MBA Specializations
JBS Noida MBA Programme highlights basic concepts through required courses in the 1st year and integrated core & elective courses from major and minor domains in the second year.
Major Specializations
HR
Finance
Marketing
Operations
IT & business analytics
hospital & healthcare
education management
Minor Specializations
Digital Marketing
Banking
Insurance
Financial services
Entrepreneurship
Corporate law
Jaypee Business School MBA Eligibility
Before seeking Admission in Jaypee, Noida students must satisfy certain eligibility requirements.
Bachelor's degree, or its equivalent, in any discipline from a recognized university, with a minimum cumulative grade point average (CGPA) of 50%. Candidates who will graduate by July 31 2023 may also apply but must demonstrate their eligibility no later than September 30 2023. Regardless of whether they initially joined the programme temporarily, anyone who fails to present their qualifying documents by the specified deadline will be disqualified/de-registered.
Jaypee Business School MBA Fees 2023
The two-year MBA programme's total fee (with specializations in MKT, FIN, OM, HRM, IT&BA, FS, DM, and IB). The following is the fee schedule for the academic year 2023–2025:
| | | |
| --- | --- | --- |
| JBS Noida MBA Fees | Fee Structure for 1st year | Fee Structure for 2nd year |
| Tuition Fee | 4,43,500/- | 4,65,700/- |
| Development Fee | 88,000/- | 92,400/- |
| Caution Money | 20,000/- | - |
| Study Material | 15,000/- | 15,000/- |
| Total | 5,66,500/- | 5,73,100/ |
The cost of the 2-year MBA programme (with a focus on HHM and EM) for the class that will be admitted in 2023 is as follows
| | | |
| --- | --- | --- |
| Fee (per annum) | Fee Structure for 1st year | Fee Structure for 2nd year |
| Tuition Fee | 2,00,000/- | 2,00,000/- |
| Development Fee | 50,000/- | 50,000/- |
| Caution Money $ | 20,000/- | - |
| Study Material | 15,000/- | 15,000/- |
| Total | 2,85,000/- | 2,65,000/ |
# Refundable following programme completion or exit
Jaypee Business School Hostel Fees: Rs. 2,00,000 annually (subject to periodic modification).
25000 rupees is the one-time, non-refundable admission fee.
A partial academic fee for semester 1, as specified in the admission offer letter, must be deposited as per the instructions in the admission offer letter upon receipt and to reserve the seat. The first semester's remaining fees must be paid on the registration day.
According to the academic calendar, every semester's fee must be paid on the designated registration dates.
Students cannot claim a spot in the first semester if they do not register by the deadline.
Jaypee Business School MBA Selection Process
Candidates seeking Admission to the MBA must have qualified in any of the following MBA entrance exams, such as CAT/MAT/CMAT/XAT/GMAT/ATMA.
Candidates are shortlisted based on the exam results. It is also important to satisfy the Jaypee Business School CAT Cut off.
Only those candidates who have been shortlisted (based on relative quality among the submissions received) will be contacted for the Group Discussion (GD) and Personal Interview (PI).
The exam score, linguistic ability, and performance in the GD & PI will all be considered when making the final decision.
Jaypee Business School Cut off
| | | |
| --- | --- | --- |
| Course | JBS Noida MAT Cut off | JBS Noida CMAT Cut off |
| MBA Information Technology | 67 | 65 |
| MBA Quantitative Techniques I | 67 | 65 |
| MBA Business Analytics | 67 | 65 |
| MBA Finance | 67 | 65 |
| MBA Human Resource Management | 67 | 65 |
| MBA Marketing | 67 | 65 |
| MBA Operations Management | 67 | 65 |
How to Apply for Jaypee Business School MBA?
The mode of the application process is both online and offline. Therefore, the candidates should submit the forms by the Jaypee Business School admission last date of 2023.
Online:
Candidates can apply online by logging into the official website.
Rs. 1000 application fee must be paid online with a debit card, credit card, or net banking.
Send a printout of the completed application form and a photocopy of your current CAT, MAT, XAT, CMAT, GMAT, or ATMA score report to the JIIT Registrar at A-10, Sector-62, Noida, Uttar Pradesh. You can get the e-brochure at http://www.jbs.ac.in.
Offline:
(i) Application forms are available at JIIT, A-10, Sector-62, Noida, UP, at the Admission Help Desk/Registrar's Office.
The completed application form must be given to the JBS Help Desk/Registrar's office with a photocopy of a valid CAT, MAT, XAT, CMAT, GMAT, or ATMA scorecard.
If you experience any problems, call +91-7428630400/500 or email jbs@jiit.ac.in.
Along with the completed application forms, you must also submit a photocopy of your CAT, MAT, CMAT, XAT, GMAT, or ATMA scorecard.
Demand Draft for 1000 Rupees in the name of Jaypee Business School, payable in Delhi or Noida (Not applicable to those using pre-purchased application forms or internet applicants)
Jaypee Business School MBA GD/PD Details
Evaluation criteria for GD
Each variable receives a score out of 20.
Logic and Clarity in Expression
Team player Openness to others' viewpoints and the capacity to do so the calibre of the debates' contributions (rather than hostility) appearance, nonverbal cues, and general behaviour
Each variable receives a score out of 20.
| | |
| --- | --- |
| Level | Out of 20 |
| Below Average | Less than 8 |
| Fair | 9-11 |
| Good | 12-14 |
| Very Good/Excellent | 15-17 |
| Outstanding* | 18 and above |
*Only if the applicant is highly intelligent and ranks in the top 5% of all applicants.
GD Duration (20 minutes minimum)
To keep the same layout across all panels, the Group Discussion will follow the format and time constraints listed below:
Before the start of the GD, the time frame and the evaluation criteria are announced.
The candidates will be given three minutes to organize their thoughts on the debate topic.
Each contender can make one minute of introductory remarks on the subject.
After then, the floor is left open for 12–15 minutes of debate.
The panellists encouraged candidates who didn't participate in the talks to speak during the final two minutes.
Jaypee Business School Interview Questions (Analysis)
The following qualities may be used to evaluate a candidate:
Knowledge of the subject of their study, in addition to General Information
The person's maturity level and managerial potential are also important factors.
Extracurricular activities (such as sports, reading, volunteering, etc.)
Skills in Communication and General Personality
Work-related education background.