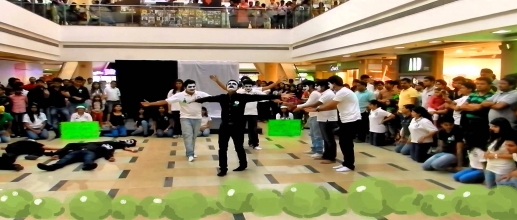 About ITM Business School
A world-class educational and talent hub of Navi Mumbai is Kharghar and this is the place where ITM Business School is located. A diverse community of students enrolls at ITM Business School because of its great campus and hostel facility.
Campuses Location
There are three campuses of ITM Business School:
Navi Mumbai – ITM Business School
Raipur – ITM University
Vadodara – ITM Vocational University
Why Join ITM Business School?
Learn and gain knowledge from subject experts and industry veterans.
Focus on the overall development of the student.
A team of centralized placement managers brings India's top companies to the campus for the students.
Offer scholarships worth Rs. 10 crores to 650 students.
Introduction
The registration process of ITM Business School, Navi Mumbai for PGDM admission 2023 has been started. They are accepting applications now. Interested candidates can visit the official website (www.itm.edu) to check the eligibility criteria. The mode of filling out the application form is available online and offline both. The registration fee is Rs. 1500 which again you can deposit in online and offline mode. It is important for the students to thoroughly check the eligibility and other vital information so that mistakes can be avoided during the application process. The application is not acceptable without paying the fees. There are two things on which shortlisting of the students are based.
Micro presentations.
Personal interview process.
Programmes Offered By ITM Business School PGDM 2023
Under PGDM, different specialization courses are mentioned below:
Marketing
Business Analytics
Financial Technology
Finance
Operation & Supply Chain Management
Retail Management & Marketing
International Business
Human Resource Management
Digital Marketing & Transformation
Application Fees and Mode of Application in ITM Business School PGDM 2023
Application or registration fees – Rs. 1500
Mode of filling the application – Online/Offline
What are the Eligibility Criteria? : ITM Business School PGDM 2023
Eligibility criteria for the PGDM course – In graduation, 50% marks is the minimum aggregation from AIU University & qualifying marks in an MBA entrance exam.
Selection Process: ITM Business School PGDM 2023
There are some important criteria that the candidate needs to fulfill.
Candidate must fulfill the eligibility criteria.
Filling and submitting of application form for ITM Business School.
The candidates once shortlisted need to attend the micro presentation and personal interview process selection rounds.
After successful MPPI completion, ITM may offer one or more courses to the candidates for admission but it totally depends on the performance of the candidate in the selection process.
Steps to Apply Online: ITM Business School PGDM 2023
Below are the steps mentioned to apply for the course online:
Visit the official website (www.itm.edu).
Click on the link available on the website homepage showing the latest ITM Business School PGDM Admission 2023.
Fill in all the required details to register yourself such as contact number, email id, etc.
After registration, log in to the website with your credentials.
Complete the application form with all the required details.
After filling out the application form, deposit the fees i.e., Rs 1500, and click on submit.
Always take a printout of the application form after submission for future needs.
Do You Know Which Specialization is best for you in PGDM?
It is important for you to figure out the best specialization in PGDM. If you are not able to do it, then Don't Worry! There are 10 different specializations in PGDM that ITM Business School offer. Choose one that is best suited for you.
Tax Consultant
Assistant Manager Products & Projects
Research Analyst
Business Development Manager
Marketing Strategist
Management Trainee
Operations Analyst
KYC Analyst
Human Resource Manager
Content Strategist
ITM Business School Placement
ITM Business School takes the career of the students seriously and identifies the best-suited career for you along with helping in the interview preparations.
PGDM students get 300+ hours of training by the innovative 'TALEWIND' department.
ITM has placed around 90% of students in the last two years (even in a pandemic year).
Students will get PPO (Pre-Placement Offers) offer.