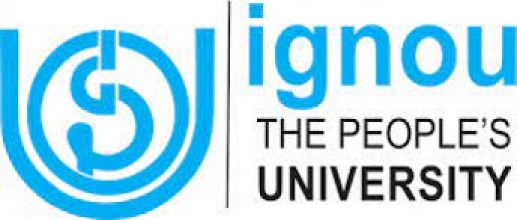 For MBA and MCA online and open and distance learning (ODL) programs that the AICTE has authorized, admissions are being held by IGNOU.
Admission to the MBA and MCA programs at the Indira Gandhi National Open University (IGNOU) is now being accepted. IGNOU has extended the application deadline for its online MBA and MCA programs to September 22, 2022. Previously, the registration period was supposed to end on September 9. Therefore, the IGNOU MBA application window will close in one day; applicants must know this. Candidates interested in being admitted to the IGNOU MBA or MCA program in 2022 should register on the Open University's official website.
However, applicants can visit ignouiop.samarth.edu.in to apply for admission to online programs. Candidates interested in IGNOU ODL registration must visit the website ignouadmission.samarth.edu.in.
How to apply for IGNOU MBA, MCA admission 2022
Candidates who are interested in the IGNOU MBA and MCA programs may apply by following the instructions below:
Go to IGNOU's official website ignouadmission.samarth.edu.in.
Click the "Click here for new registration" option on the site.
Complete the IGNOU July registration form by entering the necessary information.
Verify the information, and then select the "Register" tab.
The enrolment ID and password will be sent to the candidates' email addresses.
Use the registered login information to log in.
Complete the admissions application.
Pay the IGNOU registration fee in advance.
Download and save the IGNOU admission form for your records.
According to a formal statement, The Open University has improved its management programs and reorganized the MBA curriculum. As a result, the AICTE has also recognized the IGNOU MBA program.
IGNOU offers the MBA program in five specializations: financial management, marketing management, human resource management, and operations management. These courses are accessible online and via distance learning.
Documents required for the IGNOU application process
Candidates must have the following documents before completing the online form:
A scanned image (less than 100 KB in size)
Digital Signature (less than 100 KB in size)
Age Proof scanned copy
Scanned copies of the appropriate educational credentials (less than 400 KB in size)
Certified Experience Document in Scanned Form (if any) (size: less than 400 KB)
If SC/ ST/ OBC, a scanned copy of the category certificate (less than 400 KB in size)
The BPL certificate is scanned below the poverty line (less than 400 KB