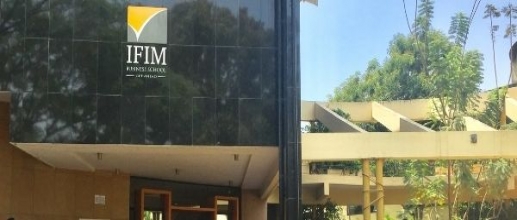 The IFIM College for management studies and business administration has begun accepting application forms for admissions for the academic year 2021-24. The applications for UG courses like BBA and BBA-CMA is live now on their official website. The students who are willing to get admissions for the 2021 year will have to register themselves only after knowing the eligibility criteria designed by the institution's management. The applications of only qualified students will have a further evaluation so that the admissions process will be more comfortable. The final date for sending the application form is on the 30th of July 2021, and any new documents submitted after the due date will not be taken.
The schedule for the announcement of results and interview rounds is yet to be confirmed and updated in the later stages on their official website itself.
How to apply for the IFIM UG course admissions 2021?
The students should register their names on the institute's official website by creating a new ID and Password and then filling in the application form to seek admissions.
The student's application form must have all the information about the candidate with complete academic details and the course he/she wants to take up in this institute.
Once the application is completed, the page will direct the applicant to pay the fee amount and then conclude the application process.
The application fee amount of IFIM is INR 1000, which is supposed to be paid through online methods. A confirmation notification will be sent to them using their contact details.
Lastly, the applicants can download the payment slip and take a copy of it for further use.
The primary two types of UG programs provided by IFIM are:
BBA- the fee amount for the entire three years is approximately 5.75 Lakhs-given in equal installments
BBA-CMA (Certified Management Accountants) - this program is also for three years but costs a little bit more than BBA, i.e., INR 6.75 Lakhs for three years.
Before applying for admissions in IFIM, they should know the acceptance criteria that is mentioned on their website-
The candidate should be a citizen of this country and submit all the proof.
The candidate should be of appropriate age after completing the 10 & 12 exams.
Submit the certificate from the 10 & 12th board exams on their completion with minimum passing marks from Bangalore University or any other valid board.
The Admission/Selection Process of IFIM 2021
After the criteria mentioned above are passed by the students', the authorities will finalize the list of selected students, and they will have to take up tests like writing ability test and Personal interview rounds and the student's performance in these rounds will decide whether they will be given admissions in this institute or not.