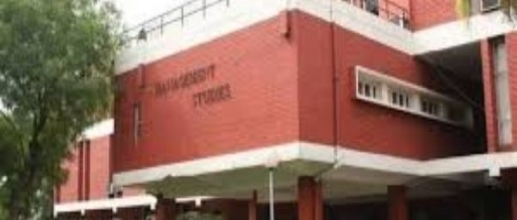 FMS Delhi 2021: Executive MBA Admission Registrations to be extended; Check the Fees, Dates, Selection Criteria, Dates, and Cut off details.
FMS is shortly after, Faculty Management Studies in Delhi has begun inviting people to register and continue applying for the Executive MBA course. According to the earlier schedule, the registration forms were supposed to be closed by February 28, 2021, but now the dates have been extended till March 15, 2021. However, the registrations for other MBA programs are concluded by January 15, 2021, itself. The interested students can check the FMS website for further details and apply for the course; also, candidates will have to apply online. The candidates' selection process is made by conducting PI and GD rounds whereas, that is also held by online process. To apply for any FMS course, candidates must know the required eligibility criteria, and only then will those applications be considered for further valuation.
Here is the list of courses that are offered by FMS, Delhi, for the upcoming batch of 2021
MBA programs- Culture and Philosophy, Economics and Public Policy, Entrepreneurship, Marketing, Finance, Information Technology Management, Operations Management, Organizational Behavior, and HRM
Executive MBA
Doctoral Programs
Ph.D. Programs
How can candidates prepare for admissions for Executive MBA at FMS?
The admission process's eligibility criteria are by surpassing multiple stages like CAT; candidates should at least bear 50% in their graduation, score well in the qualifying entrance exam, and prepare for it accordingly. For every procedure of MBA admissions, CAT scores will be considered, such as for GD, but for PI, there will be panel experts who directly shoot the questions, and Extempore follows it. The selection of students is based on the reviews submitted by the shortlisted candidates for this procedure.
Some of the key changes done while the admission process of MBA in 2021
· As an earlier procedure, GD will not be a part of the process, and instead, a discussion on the Statement's purpose will be considered.
· All other processes of evaluating candidates will be conducted via online mode
· There are additional marks that will be considered if at all woman candidates are being shortlisted.
More than 280+ seats are available for MBA supernumerary seats.
The exams considered FMS are CAT, NET, and JRF. If the candidates have attempted NET and JRF, then they are exempted from CAT.
The eligibility criteria for getting admissions for MBA in FMS
In 100% calculation, 50% will be taken for the CAT admission test
While accepting the candidates, they will consider 10% of class tenth marks
10% of +2 exams will be taken into account
10% of scores in Discussion on Statement of Purpose is considered
5% of Extempore marks will be calculated
Lastly, 15% of PI performance will be counted
How to fill the application for MBA admissions in FMS
As the registrations' dates have been extended, candidates still have time to register their executive MBA names for the upcoming batch of 2021.
The process is—Visit the website and register their names—Direct the page for an application form—Fill in the required details—Upload the attachments—Pay the application fees and complete the process—click the submit button and finish the task.
Note-The application form fees demanded by the FMS institute is for INR 1000/-
The institute intends to provide global knowledge and good exposure for the students, both theoretical and practical studies, where the industry's knowledge and experience. After the course is completed, the students are guaranteed an average placement for 25 LPA at FMS and the highest package of INR 58.6 Lakhs per annum.
The annual fee amount for the courses is as below.
| | |
| --- | --- |
| FMS courses | Fee Structure per annum |
| MBA | 96 K |
| EMBA | 48 K |
| Ph.D | 10.5 K |
The majorly accepted exam is CAT for FMS admissions, where the weightage of each section is seriously taken into validity, as stated in the below table.
| | |
| --- | --- |
| CAT sections | Weightage of scores (percentage) |
| Quantitative Ability | 30 |
| Verbal Ability and Logical Reasoning | 40 |
| Data Interpretation and Logical Reasoning | 30 |
| Total | 100 |
The general selection criteria for FMS Delhi MBA
For the whole process and purpose of shortlisting candidates, PI, selective weightage in the qualifying exam, i.e., in CAT common admission test.
Extempore Speech, PI, and Group Discussion, along with Class X & Class XII marks and CAT score, are taken into validation.
Additional 3% relaxation is given for woman candidates who are shortlisted.
At the time of the admissions, candidates must submit all their original documents and certificates and a marks card while attending the interview. The selected list of shortlisted candidates will be listed after the completion of all the processes.
The Cut-off criteria of CAT of FMS Delhi
The minimum cut-off decided by the institute for MBA courses for general category students is 99%.
For category candidates like OBC, it is 91%, for SC students it is 79%, and for ST, it is 61% respectively.
Admission criteria for Executive MBA 2021 in FMS
The strong-headed candidates who want to pursue the MBA (Exe.) And seek admissions in FMSS must have a proper degree with aggregate marks and specified years of work experience and the program has two different specializations, i.e., in General, and Healthcare Administration (HCA)
For checking the desired qualification: they should have a bachelor's degree with a minimum percentage of 45 with at least five complete years of working experience as an administrator or executive in fields like Government, Private institute after clearing their degree
The executive MBA has a separate selection process, and it is done on the following basis for admissions in FMS.
Basic Academics qualification: there will be two marks allotted for every 5 percent mark of 40% scoring in each degree core subject with a total of 20 marks.
Work Experience for Executive MBA: There will be two marks allotted for one year of complete work or industry, and that way, five years of experience will be calculated as for 20 marks.
General writing or vocal Ability Test: The institute will conduct this to test the general ability, confidence, personality performance of the candidate through various steps of the evaluation process, and this will be conducted as per the scheduled date and time of FMS.
Lastly, the Extempore will be continued with the PI round.