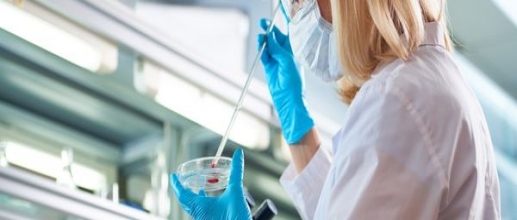 B.Tech Biomedical Engineering is a four-year degree program that focuses on the application of medicine & healthcare to engineering concepts and is a multidisciplinary STEM field. The growing demand for biomedical technologists is related to the overall shift in society towards the regular use of machines and technology in all aspects of life. There are ample Job prospects for B.Tech Biomedical Engineering degree holders in the public and private sectors.
Biomedical engineers differ from other engineering disciplines in that biomedical engineers use and apply a deep understanding of modern biological concepts. Biomedical engineering combines mechanical, electrical, chemical engineering, materials science, chemistry, mathematics, computer science, and engineering with human biology to improve human health, be it a prosthetic advance or a breakthrough in recognizing cellular proteins.
B.Tech Biomedical Engineering subjects include biomedical signal processing, biotechnology, biomechanics, embedded biomedical systems, materials science, and more. The job offer of B.Tech Biomedical Engineering in India is immense in the medical and pharmaceutical fields. Tools and techniques used in B.Tech Biomedical Engineering:
Cardiac Pacemakers
Spine Simulators
Ultrasound Scanners
Computer-Aided Design (CAD) Software
Drug-Eluting Materials
Physiological Recorders
B.Tech Biomedical Engineering jobs include a variety of medical, scientific, and administrative personnel, and often patients work alongside biomedical engineers. Responsibilities include new medical techniques such as computer-assisted surgery and tissue engineering. In addition, products, systems, and devices are planned, created, tested, and modified.
Training personnel in properly using equipment, maintaining equipment, writing reports and documents, and conducting relevant research are some of the duties performed by biomedical graduates. Therefore, there are many vacancies for B.Tech Biomedical Engineering. The average salary a student earns in this field is INR 3.9 LPA.
| | |
| --- | --- |
| Degree level | Bachelors |
| Duration | 4 Years |
| Age | No age limit |
| Minimum Percentage | 50% - 60% in 10+2 with PCB as compulsory subjects |
| B Tech Biomedical Engineering Average Fees | INR 10,000 - 4 LPA |
| B Tech Biomedical Average Salary | INR 3.9 LPA (Source: Payscale) |
| Job Roles | Service Engineer, Senior Software Engineer, Biomedical Engineer, Software Engineer, Field Service Engineer, Medical Application Specialist, Healthcare Product Manager, Associate Business Analyst, etc. |
B.Tech Biomedical Engineering Career Prospects
Over the past three decades, rapid technological development has led to extraordinary advances and discoveries in biomedical engineering. Due to these technological developments, the old and new fields of biomedical engineering significantly impact society at large and have a wide reach.
Biomedical engineering jobs are available in both private and public sectors in India. In addition, there are endless opportunities for biomedical engineering all over the world. Some of the popular jobs in this field are:
B.Tech Biomedical Engineering jobs for Freshers
Biomedical Engineer
Professor/Teacher
Content Developer
Clinical Researcher
Medical Engineering Technicians
Rehabilitation Engineer
Clinical Engineer
Bioengineering Research
Job Designation for B.Tech Biomedical Engineering graduates with experience:
Instrument Engineer
Researcher
Professor
Maintenance Engineer
Installation Engineer
B.Tech Biomedical Engineering Scope
Biomedical engineering is a branch that applies biological science to improve diagnosis, monitoring, and therapy in healthcare. The medical industry's different fields offer many opportunities for biomedical engineers with lucrative salary packages. Career prospects iAs a result, career profession are better both n
Biomedical Engineer: Biomedical engineers study and design solutions to biological and medical problems to improve patient treatment quality, consistency, and effectiveness. Bioengineering jobs involve working with doctors and researchers to build medical systems, equipment, or gadgets that help alleviate clinical problems.
Medical Laboratory Technician: Clinical Laboratory Scientists (CLS) are medical laboratory technicians who perform diagnostic chemical, hematological, immunological, histopathological, cytopathological, microscopic, and bacteriological analyzes on bodily fluids such as blood, urine, sputum, stool, cerebrospinal fluid (CSF). , peritoneal fluid, pericardial fluid, synovial fluid, and other samples.
Lab Technician: Individuals who choose a career as a lab technician can work in almost any field of science, including forensics, healthcare, and manufacturing. The work of a laboratory assistant is strongly influenced by the field in which he works. In a medical environment, for example, they examine bodily fluids or tissues, perform blood tests, or evaluate cells. They may test food and beverage samples for contamination or ensure quality when working for a food and beverage manufacturer.
B.Tech Biomedical Engineering Recruitment Areas
B.Tech Biomedical Engineering is a very varied field with recruitment opportunities across many fields and growing rapidly. It will continue with the expected effect of the new technology on the biomedical engineering market. Employment in this sector will also grow by 7% between 2020 and 2026.
Below are some of the popular recruitment areas in this field:
Manufacturing Companies
Defense Companies
Government Research Institutes
Training Institutions
Medical Instrumentation Manufacturers
Salary Packages for B Tech Biomedical Engineers
The Biomedical Engineering salary package depends on experience, qualification, resume, etc. B.Tech Biomedical Engineering Salary in India is around INR 3.9 LPA for freshers. However, advanced programs such as a Master of Science in Biomedical Engineering allow the opportunity to pursue different career paths and increased salary packages. Below are the salary packages for popular jobs:
| | |
| --- | --- |
| Designation | Salary |
| Biomedical Engineer | INR 3.4 LPA |
| Field Service Engineer | INR 3.1 LPA |
| Quality Assurance Manager | INR 2.6 LPA |
| Technical Engineer | INR 2.5 LPA |
Government Jobs for B Tech Biomedical Engineering Graduates
Public companies offer good b tech biomedical engineering salary packages with fringe benefits. Below are the government jobs available for B.Tech Biomedical Engineers:
| | | |
| --- | --- | --- |
| Top Government Hiring Companies | Job Profile | Average Salary |
| Indian Pharmacopoeia Commission | Associate Professor | INR 7 - 8 LPA |
| National Institute of Animal Biotechnology | Biomedical Engineer | INR 6 - 9 LPA |
| Central Drug Research Institute | Technical Institute | INR 5 - 6 LPA |
| Indian Institute of Technology Hyderabad | Hardware Engineer | INR 4 - 5 LPA |
Private Jobs for B Tech Biomedical Engineering Graduates
Private companies offer various positions for biomedical engineers with decent salary packages. Here are some job opportunities in the private sector:
| | | |
| --- | --- | --- |
| | Job Profile | Average Salary |
| Siemens | Field Service Engineer | INR 5 - 6 LPA |
| Becton Dickinson | Biomedical Engineer | INR 3 - 5 LPA |
| Accenture | Hardware Engineer | INR 6 - 8 LPA |
| GJU Hisar | Installation Engineer | INR 9 - 10 LPA |
Job opportunities Abroad for B.Tech Biomedical Engineering
Students who want to study at international universities must prepare for GRE and TOEFL and look for scholarships to study abroad. There are many opportunities abroad for candidates with work experience.
The best companies
best recruiters for B.Tech biomedical engineering graduates:
Johnson & Johnson
Accenture
Siemens
Medtronic
Philips
GE Healthcare
Cardinal Health
The best countries
Below are the countries with good coverage for B.Tech biomedical engineering graduates:
Canada
UK
Australia
Malaysia
United States of America
Ireland
Swiss
Singapore
Germany
Netherlands
Various Career Abroad Designations for B.Tech Biomedical Engineering
There are many opportunities abroad for students interested in b tech biomedical engineering jobs. Supplementary studies such as M.Tech or any other specialized course after graduation increase the chances of a rewarding career abroad. Biomedical engineering professionals should have some work experience before applying for a job abroad, as it gives them a competitive edge. Below are some overseas career designations for biomedical engineers:
Biomedical engineer
Biological digital signal processing
Biological imaging technician
Bioengineering of materials and devices
Best Biomedical Engineers
Biomedical engineering is for individuals who want to modification the world with innovations in healthcare. This field requires excellent teamwork, problem-solving, and staying calm in a difficult situations. Biomedical engineers have made significant contributions to mankind by developing life-saving technologies. And below are some of the best biomedical engineers in the world in this field:
John Charlie
Graeme Clarke
William Einstein
Wilson Greatbatch
Charles Hoefnagel
Roberto Jarvik
William Johan Kolff
René Laennec
Michael Mirowski
Wilhelm Roentgen
Eligibility Criteria for Biomedical Engineering B.Tech
Admission to the B.Tech Biomedical Engineering course eligibility requires a minimum of 60% overall marks in 10+2 from a recognized board covering subjects such as Physics, Chemistry, and Mathematics. Applicants must be at least 17 years old. In addition to the above essential criteria, students must have passed the standard entrance exams with good scores.
How to Get Admitted to B.Tech Biomedical Engineering?
The admission procedure to the Biomedical Engineering B.Tech degree program is based on an entrance test or by merit. Therefore, students should prepare accordingly for entrance exams and admission. The degree program falls under the scope of B.Tech and therefore follows a similar admissions procedure. The admissions process is different for each college, but the general overview is below:
Selection criteria
Colleges announce cutoff scores after results are released. Then, the aspirants above the threshold participate in the online consultation. The advisory board will delegate seats to candidates based on their rank. Selected candidates will receive the award letter. Applicants must appear in person for document review and pay course fees.
Top Biomedical Engineering Colleges in India
The top ten B Tech biomedical engineering colleges in India in the field of biomedical engineering, according to NIRF:
| | |
| --- | --- |
| NIRF Ranking | College |
| 2 | |
| 8 | |
| 32 | |
| 37 | |
| 55 | Visvesvaraya Technological University |
| 57 | |
| 41 | |
| 45 | MIT Manipal |
| 67 | NIT Raipur |
| 87 | |
B Tech Biomedical Engineering Syllabus
B.Tech Biomedical engineering, a diverse field, has a lot to offer a recent graduate. Biomedical engineering research requires studying and practicing natural sciences, mathematics, thermodynamics, biomechanics, materials science, biofluids, tissue engineering, neural engineering, etc. The following are some of the topics taught in this course:
Biomaterials
Pharmaceutical Microbiology
Analytical techniques in chemistry
Synthesis and processing of materials
Bioceramics
Tissue engineering
Advanced biomechanics
rehabilitation technique
Bioinformatics
Management of the hospital system