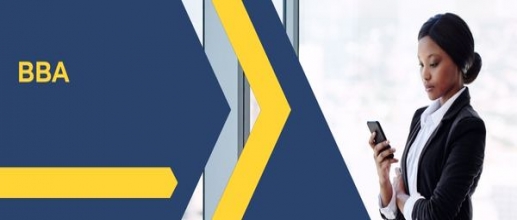 BBA (Hons) is a business administration-related undergraduate study. Candidates study it as a 3-year program after finishing their 10+2 level or equivalent education. Six semesters make up the course. Each academic year consists of two semesters. The BBA Hons Course fees vary between INR 5,000 and INR 1 Lakh at different BBA institutions and universities. The cost differs between private and public institutions.
The course's content is structured to give students academic rigor and an understanding of a particular sector. The course was designed to develop young business administrators and specialists who can effectively apply their skills to meet the demands of the job market and industry. Multiple specialties are further divided throughout the course. These business-related disciplines include marketing, finance, and human resources.
Students who enroll in the course thoroughly understand how a firm develops in its early stages. To get practical experience, you may need to do a 3–4 month internship during the course. The goal of the course is to impart knowledge about business administration in such a way that students may connect their academic background to the actual dynamics of business and its management. As a result, it attempts to equip students for both options—entering the workforce after graduation or pursuing further education in the relevant field.
| | |
| --- | --- |
| BBA Hons Course Level | Undergraduate |
| Duration of the course | 3 years |
| Eligibility | A minimum score of 60% (Relaxable for reserved category students) marks at 10+2 or equivalent level with English as one of the subjects. |
| Admission process | Entrance exam based/Merit-based |
| Top entrance exams | DU JAT, SET-BBA, NPAT-BBA, GGSIPU-BBA |
| Average annual fee | INR 5,000- INR 1 Lakhs |
| Average starting salary | INR 5 Lakhs per annum |
| Top job positions | Business development executive, Retail manager, Business analyst, Relationship manager, Assistant Accountant |
| Top Recruiting sectors | Accounting, Finance, Retail Management, Business Analytics, Business Development |
| Top recruiting companies | Reliance, Asian paints, Micromax, Tata consultancy services, Accenture, Facebook, HCL, Tech Mahindra, Bajaj, ITC food, DELL |
Why Choose BBA Honours Course?
The BBA has a plethora of benefits (Hons). Below are a few of them:
Students acquire the management and business skills required to work in various businesses.
The program offers substantial salary packages with annual starting salaries of 4 lakhs and annual maximum salaries of 15 lakhs.
The course opens up brand-new pathways to prosperous employment options. One can continue pursuing higher education in the relevant field or search for employment.
Even starting one's own business is possible.
The course aims to give students practical business knowledge while teaching skills like time management and communication.
BBA Honours Eligibility Criteria
A common entrance exam or a merit-based selection method determines BBA (Hons) program admission. Most business schools and universities that offer this course follow the same admissions procedure. A quick explanation of the BBA Hons admissions procedure is provided here.
Entrance-Based Admissions: Admissions based on entrance have their own admissions process. Below is a discussion of the entrance-based admissions process:
For admission into BBA (Hons.) programs, the majority of Universities and Colleges shortlist applicants based on a common entrance examination; examples of these tests include DU JAT, IPU CET, NMIMS NPAT, SET, etc. Students should therefore confirm their eligibility before applying for these tests. Students must pass the entrance exam to be admitted to the course wherever necessary.
Following the test's administration, the college or university announces the results and publishes the final list of individuals who have been shortlisted. The relevant university or college then extends an invitation to these for the admissions process.
After the admissions procedure, candidates are finally assigned seats. After completing the process, candidates must pay the course fee and register for the appropriate academic year.
Popular BBA Honours Course Entrance Exams
Many colleges and universities use the results of self-administered entrance tests to narrow down the pool of applicants for admission. DU JAT, SET (Symbiosis Entrance Test), and NPAT-BBA are examples of these tests.
A variety of undergraduate business-related degrees are offered by 18 institutions connected to Delhi University, and admission is through the DU JAT, a national entrance exam.
Symbiosis Institute of Business Management in Pune administers the Symbiosis Entrance Test (SET) as a requirement for admission to various undergraduate programs.
NPAT: The Narsee Monjee Institute of Management Studies (NMIMS) NPAT entrance test determines admission to the various undergraduate programs it offers across its many campuses.
For access to the BBA (Hons) degree program provided by several colleges associated with Guru Gobind Singh Indraprastha University, Delhi, the GGSIP university sponsors the IPU CET entrance test.
OP JSAT exam is held by Jindal University to grant admission to various UG degrees. In addition, a two-hour online test will be administered.
| | | |
| --- | --- | --- |
| Exam Name | Application Form | Exam Date |
| IPU CAT | March/April | June |
| NPAT | June | April/June |
| SET | January/June | July |
| CUET | April/June | July/August |
It's crucial to thoroughly understand the exam format to perform well on any admission examination. The entire entrance exam syllabus should be known. Almost all entrance tests taken for enrollment in the BBA (Hons) degree program have four portions in common.
General proficiency in mathematics
Logical and analytical thinking
General knowledge
Most of the Top BBA Hons colleges in India use a standard entrance exam to narrow the pool of applicants for admission. Therefore, doing well on the relevant entrance exam is crucial. In addition, important entrance exam dates must be remembered to register on time. Therefore, stay up-to-date on the exam format. You will undoubtedly perform better on the test if you do this. As this allows for enough time for studying and reviewing, one must begin entrance exam preparation a year in advance. Do keep the institution you want in mind.
Top 10 BBA Colleges
| | | |
| --- | --- | --- |
| College Name | Admission process | Average annual fees |
| | LPUNEST | INR 3.28 Lakhs |
| | JSAT | INR 12 Lakhs |
| Shri Ram Murti Smarak International Business School | Merit-based | INR 76,500 |
| | Merit-based | INR 2.7 Lakhs |
| | Merit-based | INR 60,000 |
| | Merit-based | INR 9.57 Lakhs |
| | GLAET | INR 3.83 Lakhs |
| | Merit-based | INR 3 Lakhs |
| | Merit-based | INR 3.3 Lakhs |
| Marwadi University | Merit-based | INR 1.88 Lakhs |
BBA vs BBA Hons
The main distinctions between two almost identical courses are listed below. In this comparison, the differences between the BBA Course and the BBA (Hons) are discussed in terms of orientation, impact, overview, average tuition, and a host of other factors:
| | | |
| --- | --- | --- |
| Parameters | BBA Honors | BBA |
| Full-Form | Bachelor of Business Administration Hons. | Bachelor of Business Administration |
| Course Overview | It is an undergraduate management course. It is not subject-specific. The course provides a basic understanding of what business management is all about | It is an undergraduate course. It is subject-specific; hence Students can choose a specialization. It provides knowledge about the management of business operations. |
| Annual Fees | INR 5,000 to 1 lakhs | INR 1-2.5 Lakhs |
| Colleges | Reva University, Patna College, GLA University, Marwadi University, Lovely Professional University, and Ganpat University. | Guru Gobind Singh Indraprastha University, Delhi, Narsee Monjee Institute of Management Studies (NMIMS), Mumbai, AKS University. |
| Annual Salary | INR 5 Lakhs per annum | INR 4.5-7 Lakhs per annum |
Syllabus and Subjects for BBA Honours Course
Each college has a different set of core subjects for the BBA Honours level. The BBA curriculum is separated into three sections: Core Modules, Discipline Specific Electives, and Skills Enhancement Courses since students can specialize in a particular stream. Here are a few key topics covered in the BBA course.
| | |
| --- | --- |
| SEMESTER I | SEMESTER II |
| Essentials of Management | Organization and Administration for Business |
| Economic Concepts and Practices | Managing Equality & Diversity |
| Quantitative Aspects of Business | Accounting for Managers |
| SEMESTER III | SEMESTER IV |
| Marketing Management | Hospitality Management |
| Human Resource Management | International Business Management |
| Financial Management of Business | Event Management |
| Entrepreneurship & Management of Family Business | Mass Communication |
| Business Research | Company Laws |
| SEMESTER V | SEMESTER VI |
| Business Analytics | Business Policy and Strategic Management |
| Specialization Elective (1) | Specialization Elective (3) |
| Specialization Elective (2) | Specialization Elective (4) |
BBA (Hons) Scope and Salary
As new companies start up, there is a huge demand for professionals with a background in business administration. This course sheds light on several facets of running a business in the modern world when everyone aspires to be an entrepreneur. One would, therefore, never look back on choosing this path. Students who wish to gain crucial employment in a business and become directly or indirectly involved in growing their profit and business should specifically choose this course.
Scope of BBA in India
Graduates of the BBA program can find employment in the IT, finance, human resources, and sales and marketing departments. BBA Hons Salary Per month is up to INR 12–18k. The market, talents, experience, and worth of the organization are just a few variables that affect pay. Additionally, it opens to several Postgraduate programs like the MBA. BBA aids in launching a career. However, obtaining a postgraduate degree from a reputable institution would help to improve work possibilities.
Students who have earned a BBA degree are also given job offers in various roles, including planner, supervisor, and administrator. The prestigious positions available include marketing manager, business consultant, finance manager, and human resource manager. Some graduates may find employment in financial institutions, or marketing
Private jobs for BBA
| | |
| --- | --- |
| Job Profiles | Average Salary |
| Sales Manager | INR 7,49,521 |
| Tax Manager | INR 18,01,134 |
| Actuary | INR 5,13,329 |
| Management Consultant | INR 11,37,398 |
| Business development manager | INR 6,00,000 |
| Business Advisor | INR 11,52,372 |
| Business Analyst | INR 6,04,826 |
| Human Resources Officer | INR 2,90,488 |
| Procurement Manager | INR 12,20,720 |
| Product Manager | INR 16,69,290 |
| Investment Banker | INR 9,66,410 |
| Administrative Officer | INR 6,65,091 |
| Assistant Controller | INR 9,88,824 |
| Credit & Risk Manager | INR 21,90,000 |
| Asset Manager | INR 7,07,116 |
Government jobs after BBA
In addition to these positions, other organizations hire BBA graduates. Among them are BHEL (Bharat Heavy Electrical Limited), DRDO (Defence Research and Development Organization), GAIL (Gas Authority of India Limited), ONGC, and ISRO (Indian Space Research Organization)
For hiring, each of them requires a different entrance exam. The government offers its employees a variety of advantages in addition to the salaries these positions pay. The compensation and position both increase with experience. Government employees' retirement pay ranges from 3 to 6 LPA annually. In addition, numerous state government positions offer pensions after retirement, even though the pension system underwent a significant shift after 2005.
| | | |
| --- | --- | --- |
| Type | Exams | Average Starting Salary (INR) |
| Banking Sector | SBI Bank PO, SBI Clerk, IBPS PO, IBPS Clerk | 3,60,000 - 6,00,000 |
| Civil Services | UPSC | 4,00,000 - 6,00,000 |
| Defense Services | CDS | 4,20,000 - 6,60,000 |
Career Options After BBA Honours
Graduates of the BBA (Hons) program can pick from various professions. For example, a recent BBA (Hons) grad can search for BBA employment possibilities with companies looking for graduates in accounting, finance, retail management, business analytics, business development, etc. Even higher education in the relevant profession is an option.
The table below lists numerous job descriptions and the average income for each open to recent BBA Hons graduates.
| | | |
| --- | --- | --- |
| Job profile | Job description | Average Salary Offered |
| Business Development Executive | The work includes creating and evaluating various strategies to aid a business's growth and development. | INR 3 Lakhs |
| Relationship Management | The position requires interaction with the company's clientele to maintain the best relationships. | INR 3.92 Lakhs |
| Business Analyst | Business analysts' duties include analyzing and putting current market trends and growth patterns to use in the organization's various businesses. | INR 6.08 Lakhs |
| Assistant Auditor | The constant updating and auditing of the company's financial accounts are part of an auditor's job. | INR 2.12 Lakhs |
| Banker | A banker's duties include managing routine tasks and administration in public or private banks. | INR 3.43 Lakhs |
| Marketing head | The position involves enhancing a company's marketing plans and making suggestions to help customers engage with the product more. | INR 7.05 Lacs |