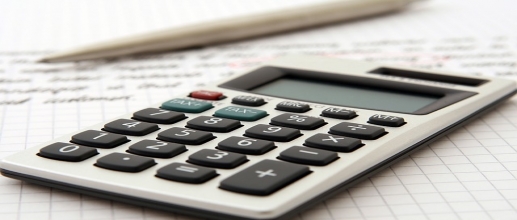 BAF Full form is Bachelor of Accounting & Finance. The jobs are available in public and private actuarial firms, with good salaries. In addition, there are many career options for students after a BAF degree, such as actuarial firms, banking, business analysis, financial management, actuarial services, auditing, accounting, taxation, economics, e-commerce, financial analysis, and financial planning.
BAF Career opportunities
The scope of the BAF course can lead to careers in various banking and commercial sectors. The BAF Salary in India is large and growing rapidly. Students who complete a BAF gain skills and qualifications that they can apply in their careers as accountants. The BAF course's salary depends on the graduates' education and experience. The following careers are available for BAF graduates:
Auditor
Accountant
Stockbroker
Tax Consultant
Sales Executive
Finance Analyst
Accounts Assistant
Company Secretary
Chartered Accountant
Financial Risk Manager
Areas of recruitment for the BAF program
The BAF job opportunities and salary available in India are in the private and public sectors. The BAF salary in India Per Month depends on the graduates' education and experience. There are many options available to students pursuing a BAF degree. After completing the course, students can take up positions as an accountant and earn a good BAF salary to match their qualifications. Here are some areas where graduates are recruited:
Private companies
Financial problems
Banking
Business analysis
financial management
Actuarial service
Accounting
Taxes
Economy
Ecommerce
Accounting firm
Financial analysis
control
Financial project
Salary packages for the BAF
BAF salary for fresher ranges from INR 2-4 LPA. The salary and scope of a Bachelor's in Accounting and Finance depend on education and experience. Here are the salaries for BAF jobs in India:
Government jobs for BAF Graduates
Students can choose from a variety of government jobs. The salary of an Accountancy and Finance graduate in India is around INR 2-10 LPA
| | |
| --- | --- |
| | |
| | |
| Personal Finance Consultant | |
| | |
| | |
| | |
Private Jobs for BAF
After completing the course, students can continue higher education or work. BAF salary in India ranges from INR 2-8 LPA. The following private job titles and salaries are available:
Opportunities to work abroad for graduates in accounting and finance
Graduates of BAF courses in India have many job opportunities abroad. Students usually find that a Bachelor of Accounting and Finance salary and job are of interest to them as they can learn numerous methods and techniques that can be applied in accounting abroad.
Top Companies
Following top companies hire accounting and finance graduates with a BAF degree:
EY
KPMG
Deloitte
PWC
Accenture
Oracle
Gartner
SBI
NABARD
PNB
CBI
Goldman Sachs
Wipro
Zoho
Ernst and Young
World Bank
Cognizant
Royal Bank of Scotland
Google
HDFC
Best Countries
These are some of the best countries that hire BAF graduates:
USA
Canada
UK
Australia
New Zealand
Germany
Netherlands
Fiji
Ireland
Finland
Malaysia
Sweden
Czech Republic
Cyprus
Austria
Various Career Designations Abroad for BAF Graduates
Below are some of the top career designations abroad for BAF graduates:
Tax Analyst
Relationship Manager
Business Analyst
Market Consultant
Research Analyst
Analyst
Executive
Senior Executive
Accountant
Assistant Manager
BAF Salary
BAF courses can prepare UG students for careers in accounting and many other fields. The BAF course focuses on recent cost accounting techniques and current tax issues. There are core subjects and electives. This course teaches students the skills they need to work in a bank. The BAF course covers the following topics:
Financial Accounting
Business law
Information Technology
Business economics
Taxes
control
Cost price calculation
Economy
organizational behavior
Quantitative methods for companies
Business communication
Trade
Risk management
Basic course
Why choose the BAF?
Students often think about the details of the BAF degree program before choosing one. When choosing a career, students often ask, "What is a BAF degree?" and "Why choose the BAF degree?". To answer this question, we have concise the following three clues:
The complete BAF course is a bachelor's degree in accounting and finance. BAF is a three-year degree. The BAF course prepares students for banking, business analysis, financial management, actuarial science, auditing, accounting, taxation, economics & e-commerce. BAF pupils learn the latest experimental and theoretical accounting & finance practises, which can be applied to all features of cost accounting. The course can provide students with valuable professional experience.
What does an accounting and finance graduate do? Many career opportunities are available to BAF students, including positions in the public and private sectors. The knowledge gained through accounting and finance training can improve students' performance on the job. A working professional can improve their skills and earn money simultaneously.
Financial Advisor: The responsibilities of a financial advisor include estimating costs and revenues, evaluating capital expansion options (such as loans and financing), and performing risk analysis. According to career rankings in the United States, the highest-paying corporate jobs include Financial Advisor News and World Report. A financial advisor is also an educator.
Why does BAF offer you a rewarding career?
BAF graduates pursue rewarding careers in actuarial firms, banking, business analysis, financial management, auditing, accounting, tax, actuarial science, economics, e-commerce, financial analysis, and financial planning. As a result, business and banking are in high demand for BAF graduates.
Career Scope & Options: Graduates of the BAF course are likely to work in accounting firms that are rapidly changing in technology. Graduates with a variety of skills are increasingly in demand as technology advances. Additionally, students can work in companies such as EY, KPMG, Deloitte, PWC, Gartner, SBI, NABARD, PNB, CBI, Accenture, Oracle, Goldman Sachs, Wipro, Zoho, Ernst and Young, and World Bank.
BAF Syllabus and Subjects
The BAF degree program is divided into six semesters over three years. It is designed to prepare students to learn techniques and methods commonly used in banking. In the curriculum, students study a wide variety of finance, accounting, business, tax, cost accounting, commerce, economics, and risk management.
Additionally, students must take courses related to accounting and finance in addition to the standard program. Students develop specialized skills by taking elective courses in advanced accounting and finance techniques. BAF degree programs can meet the professional and academic needs of students. The BAF program emphasizes the latest research developments. Students can download the BAF syllabus in PDF format online for free.
The following is the semester-wise BAF syllabus:
Financial Accounting - Elements of Financial Accounting

Financial Accounting - Special Accounting Areas

Cost Accounting - Introduction and Element of Cost

Auditing - Introduction and Planning

Economics - Micro Economics

Economics - Micro Economics

Financial Management

Commerce - Business Environment

Taxation - Indirect Taxes

Accounting with the use of Accounting Software - Introduction and Applications

Business Law - Business Regulatory Framework

Quantitative Methods for Business

Foundation Course - Commercial Environment

Business Communication - Application in Business

Financial Accounting (Special Accounting Areas)

Financial Accounting (Special Accounting Areas)

Cost Accounting (Methods of Costing)

Management Accounting (Introduction to Management Accounting)

Auditing (Techniques of Auditing and Adult Procedures)

Taxation (Indirect Taxes)

Economics (Macro Economics)

Commerce (Financial Market Operations)

Business Law Paper (Business Regulatory Framework)

Business Law (Company Law)

Management (Introduction to Management)

Information Technology (Applications in Business)

Quantitative Methods for Business

Foundation Course (Value Education and Soft Skills)

Management Accounting: Financial Statement Analysis

Economics: Indian Economy

Management: Principles of Management & Applications
Structure of the BAF Degree Course
The BAF diploma is divided into six-semester sections spread over three years. The BAF program offers a large number of electives and core subjects. The BAF course prepares students for greater responsibilities in their careers. Completing a research project by the end of the sixth semester is compulsory to acquire practical and theoretical skills. The structure of the course is as follows:
VI semesters
Fundamental themes
Electives
Hands-on workshops
Presentation of the research project/thesis
BAF Course Teaching Methodologies and Techniques
The BAF curriculum integrates various accounting and finance teaching methods with new technologies. In addition to lectures and tutorials, students also take electives from various specializations.
The core curriculum of most colleges and universities includes internships and training in students' fields of study. Teaching methods facilitate the development of skills for the workplace. Emerging technologies may be an option for students in addition to traditional classroom instruction. In general, the following teaching methods are used:
Questions and tests
Explain and teach
Show
Collaborate
Learning by teaching
Accounting games
Simulation
Study topic
Peer orientation
Visit of the factory
Use of SoftChalk software
Visual with logo