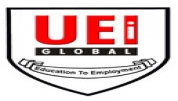 UEI Global Lucknow Fees Structure
Courses & Fee of UEI Global Lucknow
Bachelor of Hotel Management
| Specialization | Duration | Total Fees (Approx) |
| --- | --- | --- |
| Hospitality Management | 4 years, fulltime | Rs. 0.5 Lakhs |
| Travel & Tourism | 4 years, fulltime | Rs. 0.5 Lakhs |
| Hotels and Hospitality Management | 4 years, fulltime | Rs. 0.5 Lakhs |
| Tourism Management | 4 years, fulltime | Rs. 0.5 Lakhs |
| Food Production / Catering | 4 years, fulltime | Rs. 0.5 Lakhs |
| Culinary Arts | 4 years, fulltime | Rs. 0.5 Lakhs |
Photo Gallery
Asked question about UEI fees structure and courses
What is the fees of per semester of bachelor of hotel management (international specialisation) ????
asked by ANAND SENGAR
fee?
asked by stuti gupta
What is the total fees?
asked by Mohd Aehkam
Admission process?
asked by mohd iliyash
Details?
asked by suchit mishra
Please contact me?
asked by Himanshu Tenguria
Need Advice! Ask the question, We would be happy to help you.
Ask an Expert
Interested in UEI Global Lucknow
Most Searched MBA Colleges in Lucknow