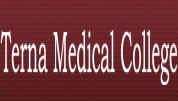 Terna Medical College & Hospital Fees Structure
Courses & Fee of Terna Medical College & Hospital
Bachelor of Medicine and Bachelor of Surgery
| Specialization | Duration | Total Fees (Approx) |
| --- | --- | --- |
| Medicine and Surgery | 4.6 years, fulltime | Apply |
Bachelor of Dental Surgery
Photo Gallery
Asked question about TMCH fees structure and courses
i have secure 58% in hsc an 60 neet an 76 in cet can i get admi in you clg for bds as i am from nt b?
asked by rucha magare
i want to know marks eligibal criteria for cast nt b and fee structure for 2018 and admission process?
asked by rucha magare
Is there any sports quota in the college?
asked by Akrati Jain
what is the fee structure for bds?
asked by roohi
I want to admit in our college for MBBS n I want to know the fees structure for All caste reservati?
asked by Amey
Fees structures for caste reservation I belong to NT-2?
asked by Amey deokate
Need Advice! Ask the question, We would be happy to help you.
Ask an Expert
Interested in Terna Medical College & Hospital
Most Searched Medical Colleges in Mumbai