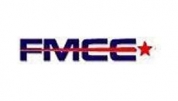 Futuristix Media Communication Centre Fees Structure
Futuristix Media Communication Centre Fee Structure and Overview of Courses List
| | |
| --- | --- |
| 2004 | Established |
| UGC | Accredited |
| private | Type of college |
| Library, studio, food court, AC classrooms | Facilities |
| Not available. | Hostel |
Post Graduate Diploma in Management
| Specialization | Duration | Total Fees (Approx) |
| --- | --- | --- |
| Retail Management | 1 years, fulltime | Rs. 1.6 Lakhs |
| Research and Business Analytics | 1 years, fulltime | Rs. 1.6 Lakhs |
| Media and Entertainment | 1 years, fulltime | Rs. 1.6 Lakhs |
Photo Gallery

Reviews
by Akshay GP, 10 Oct 2019
Class of 2019
I did PGDM program from Futuristix Media Communication centre. The course fee structure was viable and could be affordable by everyone. Futuristix Media communication centre fee structure for PGDM was 1.6 lakh. PGDM course was for one year. The course I did was PGD in journalism and was very good. The course curriculum was well planned and they provide customized training programs. They also had provided executive development programs on the matter and subject related to media and advertising. We also used to have on-air radio show which they would allow us to participate and faculty are very supportive in terms of everything.
Asked question about FMCC fees structure and courses
Need Advice! Ask the question, We would be happy to help you.
Ask an Expert
Interested in Futuristix Media Communication Centre
Most Searched MBA Colleges in Delhi