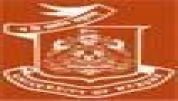 B.N. Bahadur Institute of Management Sciences Fees Structure
Courses & Fee of B.N. Bahadur Institute of Management Sciences
Master of Business Administration
Photo Gallery
Asked question about BIMS fees structure and courses
I need to know about defence quota?
asked by Chaitali Sabannavar
I want to knw d fee structure for mba ?
asked by Saba
The fee structure for the MBA and the cut off rate for 2a in pgcet?
asked by Samrudhi urs
Need Advice! Ask the question, We would be happy to help you.
Ask an Expert
Interested in B.N. Bahadur Institute of Management Sciences
Most Searched MBA Colleges in Mysore