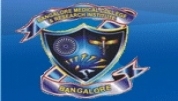 Bangalore Medical College and Research Institute Fees Structure
Courses & Fee of Bangalore Medical College and Research Institute
Bachelor of Medicine and Bachelor of Surgery
| Specialization | Duration | Total Fees (Approx) |
| --- | --- | --- |
| Medicine and Surgery | 5 years, fulltime | Apply |
Bachelor of Dental Surgery
Photo Gallery
Watch Videos
Asked question about BMCRI fees structure and courses
lowest mbbs fees college, I am S.T, candidate and got 217 marks in NEET Please help me.?
asked by trilok
total costing of study from bangladesh.?
asked by dipto
what is the NEET-UG cutoff for OBC student for taking admission in BMC?
asked by mafruza farooqui
Fees and merri rank?
asked by fichadiyamadhav
Fees Structure for Bangalore Medical College and Research Institute ??
asked by Shashi
Need Advice! Ask the question, We would be happy to help you.
Ask an Expert
Interested in Bangalore Medical College and Research Institute
Most Searched Medical Colleges in Bangalore