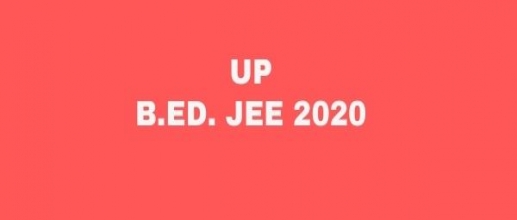 Lucknow University will begin the counselling session for UP B.Ed. JEE 2020 based on UP JEE B.Ed. 2020 Result. Candidates who have qualified in the entrance exam can now register for UP B.Ed. counselling session by logging to the official website (@ lkouniv.ac.in) through online mode. Candidates who have been allotted JEE B.Ed. Rank between 1 to 50,000 can start register from 19th November 2020.Previously, UP B.Ed. JEE 2020 entrance examination was successfully held on 29th August in online mode which was conducted by Uttar Pradesh Board and Lucknow university.
UP B.Ed. JEE counselling 2020 will be conducted in 3 phases for the specific ranks. The first phase of counselling will be held in online, 2-phase is pool counselling and final phase is direct admission/spot admission. Earlier, the counselling was scheduled to begin from 21st September 2020, but authority postponed into the month of November 2020.
Candidates who register successfully for the counselling session can proceed for choice filling round. As per the revised counselling schedule, the last date for the UP B.ED. JEE 2020 Counselling registration and choice filling round is 23rd November 2020.Thereafter, concerned admission authority will release the UP B.Ed. JEE Seat Allotment Result on 24th November 2020.Authority will allocate the seats for the candidates based on their rank secured in entrance exam and based on choices filled up by the candidates in option entry form.
UP B.Ed. JEE 2020 Counselling Schedule
| | |
| --- | --- |
| Event | Date |
| UP B.Ed. JEE 2020 Registration for Counselling Round-1 | 19th to 23rd November 2020 |
| Choice Filling | 20th to 23rd November 2020 |
| Seat Allotment Result | 24th November 2020 |
| Seat Confirmation Fees Payment | 25th to 27th November 2020 |
| UP B.Ed. JEE 2020 Registration for Counselling Round-2 | 24th to 28th November 2020 |
| Choice Filling | 25th to 28th November 2020 |
| Seat Allotment Result | 29th November 2020 |
| Seat Confirmation Fees Payment | 30th November to 2nd December 2020 |
| UP B.Ed. JEE 2020 Registration for Counselling Round-3 | 29th November to 3rd December 2020 |
| Choice Filling | 30th November to 3rd December 2020 |
| Seat Allotment Result | 4th December 2020 |
| Seat Confirmation Fees Payment | 5th to 7th December 2020 |