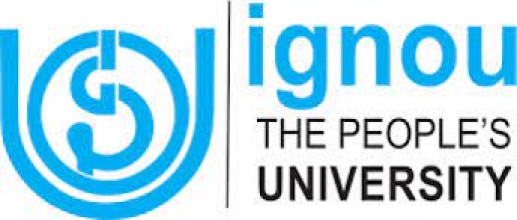 Candidates need to be aware that reregister for the July 2022 session is open and can apply on or before July 31, 2022. By going to IGNOU's official website, ignou.ac.in, applicants can apply for the July 2022 IGNOU RR.
Re-registration has started at the Indira Gandhi National Open University (IGNOU) for the July Session of 2022. IGNOU re-registration 2022 July session will now allow candidates to reregister as long as they do so by July 31, 2022.
Candidates can resubmit their application forms if they wish to enroll in the July Session at IGNOU. On the IGNOU re-registration 2022 portal, candidates can register online for various undergraduate and postgraduate degree programs, PG Diplomas and PG certifications, and other courses.
With the Competent Authority's blessing, the July 2022 Re-registration Cycle officially began on May 20.
According to a formal announcement, the IGNOU Re-registration 2022 last date for the July 2022 Session is June 30, 2022.
The re-registration for the IGNOU's July 2022 application can also be completed by students who have not yet turned in their assignments or taken the term-end exams.
Payment options for the IGNOU re-registration fee in 2022 include debit card, credit card, ATM card (only PNB), net banking, and UPI.
Students' usernames and passwords can be used to make an online payment.
Candidates enrolled with IGNOU may do so again for the following academic year or semester.
Within 30 days of submission, IGNOU will notify the status of the IGNOU re-registration form for 2022.
In any case, IGNOU will refund the extra money to the same bank account if a student pays twice for a single application.
Candidates must get in touch with their specific regional center if they haven't received a text or letter from IGNOU confirming their reimbursement within 15 to 20 days.
Candidates are urged to read through the program guide to learn more about the courses offered by IGNOU.
IGNOU currently offers 281 academic programs, and over 13 lakh students registered or reregistered with the university in the past year, which is a record high since the institution's founding, according to University Vice-Chancellor Nageshwar Rao at the 35th convocation event.
IGNOU re-registration 2022 Eligibility Criteria
Candidates already admitted to the university's postgraduate or undergraduate program may choose the IGNOU registration 2022 option. For instance, an applicant enrolled in a BA degree in January 2021 is qualified to register for the second year beginning with the January 2022 session.
Re-registration for IGNOU's July 2022 session began on May 20 for both Indian and non-Indian students. Candidates who reside overseas may submit an online application for IGNOU 2022 re-registration.
How to fill in IGNOU Re-Registration Form 2022?
Candidates can complete the IGNOU re-registration form 2022 by following the detailed instructions below.
Step 1: Registration
Go to ignou.ac.in the IGNOU official website.
Go to the online registration link in the top menu and select "Re-Registration."
After reading the terms, press the "Proceed for Re-Registration" button.
Applicants will be taken to a login screen where you must enter your username and password and answer a captcha before clicking the "login" option.
Step 2: Filling out the Re-Registration Form's Details
By clicking Continue, the candidates must now select IGNOU courses (elective/ optional) from the applied program's listed disciplines.
Save your choices, then select Next. Check and confirm the information now.
Then select next after checking the self-declaration box.
Step 3: Fee Payment
Select the "Accept and Proceed Payment" option to send the application fees.
An online payment method should be used to pay the required IGNOU re-registration fee for 2022.
Step 4: Payment Confirmation
Finally, print out the payment confirmation slip and select the "form preview" option by pressing the "next" button.
Print out several copies of the IGNOU re-registration 2022 form for your records.
Candidates will receive a confirmation message on their registered mobile number and email address after successful submission. It is the IGNOU re-registration 2022 payment status.
Documents Required for IGNOU Re-Registration 2022
Candidates must keep certain handy documents before completing the IGNOU re-registration form for 2022, which are as follows:
User ID
Password
Registered mobile number
Registered email address
Banking details (Debit card/ Net banking / Credit card)
Steps to Check IGNOU Re-Registration Status 2022 Online
IGNOU representatives typically inform students of the status of their applications by email or their registered mobile number. After 30 days of submitting the application form, you can check the progress of your IGNOU re-registration for 2022. Candidates can check IGNOU Re-Registration Status 2022 online using their registered login credentials on the IGNOU website.
Visit the IGNOU website.
Go to the login page for IGNOU re-registration.
On the "Login" page, enter the user ID, password, and verification code.
The screen will display all candidate information for the IGNOU re-registration in 2022.
Go to the "course details" area now and click on a specific detail to review it in more detail.
What Should Be Done If a Discrepancy Discovered in the IGNOU Re-Registration 2022 Form?
A student must tell the IGNOU officials and the appropriate regional center right after discovering any inconsistency in the information they have included on their IGNOU re-registration form for 2022. While the re-registration form is being verified, students are recommended to double-check the information. Students should be aware that errors must be reported to IGNOU officials within the allotted time frame.
IGNOU Re-Registration Courses 2022
There is a list of IGNOU Re-Registration Courses 2022 that require re-registration for the July session for the convenience of the students. These details are briefly presented below:
UG Courses: Students enrolling in undergraduate courses such as BA specializations, BBA, B.Sc., B.Ed., and B.Tech must reregister for the upcoming semester.
PG Courses: For the July session of 2022, re-registration is open for the MA specializations, M.Com, MBA, MCA, M.Sc., and MSW.
Diploma Courses: Students enrolled in the Diploma BPO Finance, and Accounting (DBPOFA) program may reregister.
PG Diploma Courses: Two PG diploma courses must be reregistered to be carried over to the program's subsequent semester.