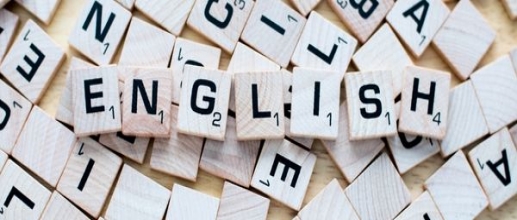 English Literature is one of the most sought-after or preferred specializations students opt for in the Master of Arts program. It is a 2-year post-graduation combination of ancient and modern English Literature with prose and verses. At the Master's level, this program allows the students and the aspirants to explore more about Literature from all over the world, like America, Australia, France, Greece, Italy, etc. In addition, the Masters of English course in India provides overall skill development to students so that they can develop and learn their knowledge in a different and fun way.
An MA in English is very valuable and profound in knowledge as it generates a variety of skills for students that are required and necessary as well that are flexible in various career aspects, which help in the overall growth and development of aspirants. Pursuing this course will improve one's communication, writing, and critical thinking skills, which are extremely useful both from a professional and personal perspective. In the 21st Century, it is required for an aspirant to have a sound knowledge of EQ, communication skills, creative thinking, etc., while working in a creative sector. Masters degree jobs in India are in high demand, and there is a wide range of jobs in the developing world today. A wide range of roles are available, depending on qualifications, and young professionals can also take on jobs of their choice and demonstrate a wide range of work.
Job Scope for a MA English graduate:
One reason is that the MA English Syllabus ensures that candidates are considered professionals after completing the course and are equipped with various jobs and skills. In addition, the MA English course aims to enable students to achieve a rewarding career.
Some of the best job roles after MA English in India are:
Editor
Translator
Writer
Teacher
Professor
CopyWriter
Content Creator
Journalist
Researcher
Librarian
Government Jobs after MA English in India:
Public Relations Specialist
PRT Teacher
TGT Teacher
PGT Teacher
Professor
Librarian
State Servant
Civil Servant
Translator
Researcher
Jobs after MA English outside India:
Writer
Content Creator
Researcher
Editor
Publisher
Reviewer
Copywriter
Speech Writer
Journalist
Campaign Managers
There are many opportunities and jobs for MA English freshers, whether in the government or corporate sectors. The high-paying jobs after MA English are among the perks. Editors, Publishers, and Writers are some of the major opportunistic fields where every student must try their hand at.
Let us have a look at the Highest Paying Jobs after MA English:
| | | |
| --- | --- | --- |
| Job Profile | Job Description | Annual Pay in INR |
| Teacher | Teaching students English Literature and Grammar while developing their reading, listening, and Writing skills. | 8-10 Lakh |
| Professor | Teaching students in University English Literature and Grammar while developing their reading, listening, and Writing skills. Helping students understand prose and verse in various understandings. | 10-12 Lakh |
| Editor | Helping writers in their writings and editing the part where they find grammatical or tone errors while highlighting the wrong part or the part that needs improvisations. | 10-12 Lakh |
| Writer | Writers are usually people whose creative and imaginative skills are sharp, and they can put their thoughts into words in a better way. Some famous writers are Virginia Woolf, Jane Austen, Sylvia Plath, etc. | 8-14 Lakh |
| Journalist | Journalists are responsible for analyzing press releases and researching articles. Building and maintaining relationships, questioning sources, creating, editing, and sending texts. | 10-12 Lakh |
| Librarian | Selecting, acquiring, cataloging, classifying, lending, and maintaining library holdings is one of the librarian's responsibilities. They also provide a bibliography, bibliography, and reader advice services. | 12-14 Lakh |
| Translator | Translators are the people who help people understand the English language while translating it into their mother tongue, whether it may be Chinese, Hindi, German, Spanish, etc. | 10-12 Lakh |
| Researcher | Researchers analyze qualitative and quantitative data, conduct research experiments, and acquire knowledge through texts and more. A system for creating well-structured designs. | 15 Lakh |
| Content Writer and Creator | Content writers conduct industry-relevant research (combine online sources, interviews, and research, create concise marketing copy to promote your products and services, and use content management systems to create well-structured Create a draft. | 6-10 Lakh |
| Skill Developer | Skill Developers help students understand English from a different POV and help them work their magic on their own. | 8-10 Lakh |
Some of the Highest Paying Jobs after an MA in English abroad:
| | |
| --- | --- |
| JOB PROFILES | ANNUAL PAY |
| Teacher | 70-80K USD |
| Editor | 95-100K USD |
| Skill Developer | 75-85K USD |
| Public Relations Specialist | 65-70K USD |
| Content Writer | 95-100K USD |
| Writer | 80-90K USD |
The Importance of Having a Master's Degree MA in English:
In-Depth Knowledge: Obtaining a Master's degree helps give you an edge in your field by giving you in-depth knowledge of the field. Earning a master's degree can help you be more competitive and can also help you improve your skills, add new skills, or even move into an entirely new field.
Career Development Scope: Master's Earning several facilitates promotion to higher positions. Most organizations recognize the benefits of a master's degree and prefer employees with a master's degree. In addition, many industries, such as multinational corporations, education, and healthcare, favor graduate students for specific jobs and promotions.
Increased Earning Potential: Graduate students are known to earn more than students consistently. Graduate students have the skills and abilities to handle difficult and complex situations.
Lifelong Learning: The importance of a master's degree is to develop research, writing, and analytical skills, offering a broader scope for problem-solving, simple task handling, and complex project solving.
Enhanced Professional Network: Students come from various industries and backgrounds to complete their Master's Degree, building and expanding networks with professors and prominent industry leaders and gaining practical world knowledge. Provide the opportunity to provide
MA English Career Scope
Content Writer
Content Writer is involved in compiling content for various websites, blogs, and articles and marketing his campaigns. As a result, content writers are in high demand, and numerous job openings exist in various industries.
Copywriter
A copywriter writes all the copy you read in a print ad. It is also indispensable for the script of TV commercials. In addition, various billboards, flyers, posters, mailers, brochures, and other content are created by copywriters. With a master's degree in English, he can have a great career as a creative director in an advertising company.
Journalism
In today's hype- and the social media-infested world, journalism is one of their career options of choice for him. Journalists are expected to research and edit news that interests their readers. Keeping the public up to date in the world of all news is one of the most exciting tasks of our time.
Journalism jobs preferably require an English or journalism degree. Most companies will look for a National Council for Journalist Training certification course, but previous work experience is also an advantage.
Technical Writers
Technical Writers are responsible for making life easier, for example, when buying new IKEA furniture and not knowing which parts go where. In such a case, the manual is your savior. Technical writers currently write these user guides.
Technical Writers work to make the final product more accessible to the general public. In addition, they work on corporate technical documents. Technical writing averages $60,000 annually in the US and Rs. 5,00,000 in India.
Teaching English
Teaching English as a professor at a university requires a Ph.D. and research in that area. Professors are responsible for planning lessons, conducting lectures, and coordinating assignments and exam questions with students. The average salary of a professor is $90,000 in the US and Rs.10,00,000 in India.
Spokesperson
Every business should have an impressive public presence. As a PR person, you must create advertisements, statements, and real public appearances for your business. As an English graduate student, you also have the advantage of being in contact with foreign clients.
Language Specialist
You are expected to bridge this language barrier as a linguist in a country where English is not spoken or understood. If you work for an NGO, you will be involved in interpreting, understanding, and translating foreign languages into English.
Editors
We need editors to embellish and improve our stories and articles. You'll know if it's error-free and easy to understand. As an editor, you must have an eye for detail, a good grasp of grammar, and a creative mind. Editors are employed in a variety of industries. You can work in magazines, newspapers, blogs, and books. If you have a strong interest in editing and possess the necessary skills, you may consider a career in editing.
Blogger
Today, blogging is no longer a hobby but a great career option. As a professional blogger, you can write your blog or write for your company or political party.
Academia
Teaching is one of the most common jobs he can choose after obtaining a master's degree in English. I can teach English in private schools. With an MA degree, you can take the UGC NET exam. If you pass this exam, you will qualify as a lecturer at a public or private university. For a good job and a decent salary, you can get a two-year B. Ed.