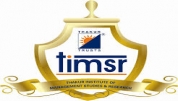 Thakur Institute of Management Studies and Research - [Thakur Institute of Management ] Mumbai Courses & Fees
Courses & Fee of Thakur Institute of Management Studies and Research
| Specialization | Duration | Total Fees (Approx) |
| --- | --- | --- |
| Finance | 2 years, fulltime | Rs. 7.6 Lakhs |
| Human Resource Management | 2 years, fulltime | Rs. 7.6 Lakhs |
| Marketing Management | 2 years, fulltime | Rs. 7.6 Lakhs |
| Global Management | 2 years, fulltime | Rs. 7.6 Lakhs |
Master of Management Studies
Specialization
Duration
Total Fees (Approx)
Finance
2 years, fulltime
Rs. 4.4 Lakhs
Operations Management
2 years, fulltime
Rs. 4.4 Lakhs
Marketing Management
2 years, fulltime
Rs. 4.4 Lakhs
Human Resources
2 years, fulltime
Rs. 43.9 Lakhs
| Specialization | Duration | Total Fees (Approx) |
| --- | --- | --- |
| Finance | 3 years, parttime | Rs. 1.8 Lakhs |
| Information Technology | 3 years, parttime | Rs. 1.8 Lakhs |
| Human Resource Management | 3 years, parttime | Rs. 1.8 Lakhs |
| Marketing Management | 3 years, parttime | Rs. 1.8 Lakhs |
Asked question about Thakur Institute of Management fees structure and courses
I want to do MBA course any best collage?
asked by Sachin shukla
Need information about part time mba in information technology and placement?
asked by Vikas gupta
Admission Procedure for Thakur Institute of Management Studies and Research?
asked by Prathik Rai
Need Advice! Ask the question, We would be happy to help you.
Ask an Expert
Interested in Thakur Institute of Management Studies and Research
Most Searched MBA Colleges in Mumbai